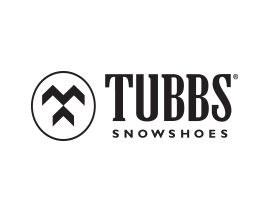 Item #: 331387839
The Tubbs Flex JR is designed for kids (approx. 6-10 years old) and features the award-winning FLEX Tail™ design. The simple QuickLock2™ binding – with its easy-stretch heel strap – enables kids to take control.
Features:
The 17" FLEX Tail™ deck maximizes comfort and maneuverability for kids on the go!
Rotating Toe Cord design enables the tail of the snowshoe to drop and snow to shed off the tail, reducing cardio-respiratory strain by 7%. The underfoot pivot point also allows the toe traction teeth to bite deeply into the snow when weighted.
The QuickLock2 binding slides easily to lock and stays snug around the boot providing security and comfort.
Carbon steel toe crampon, ergonomically placed under foot, maximizes weighted traction and responsiveness while 3D curved Traction Rails ensure superior side-hill grip in hard or icy conditions. Progressive molded Snow Brakes, on the deck as well as the Soft Strike zone, improve weighted traction.
The Torsion Deck design on the FLEX Jr. adapts to variable snow conditions and keeps traction elements in contact with the snow at all times.
Specifications:
Dimensions: 7" x 17"
Weight (per pair): 2.4 lbs
Surface Area: 254 cm 2
Optimal Load: 18 - 41 kg