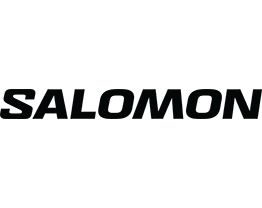 Inspired by top trail runners, this spacious hydration vest is great for starting out and gives you the confidence to take on longer trails. Prioritizing comfort, the ACTIVE SKIN 8 for women is soft, snug and adapted to your morphology – lower pockets for the flasks and a straw for effortless drinking. Let's not forget the modular storage spaces.
Features:
Lasting comfort: The Sensifit design and lower pockets effortlessly adapt to women's morphology, and are enhanced by soft, breathable materials and a new adjustment system.
Easy hydration: With two strategic chest pockets and two 500ml Salomon flasks, it's easy to quench your thirst even when the going gets tough. Compatible with a 1.5-liter hydration bladder.
Optimized storage: Grab what you need right when you need it with easy access, generous volumes and secure pockets.
Sensifit women specific: Designed to fit comfortably around a women's curved chest, narrow shoulders and shorter torso length. Double stretch construction straps, shaped like cups, conform to the chest. Proper fit eliminates bounce while enabling comfortable breathing.
Quick link: This innovative sternum strap construction allows you to adjust and connect your pack quickly, even on the fly. The elastic strap also allows easy breathing during intense activity.
2 soft flask 500 ml designed for women with straw included: Specifically designed to fit women's anatomy, this triangular flask is positioned below the chest to remove any pressure on the breasts. Includes a straw for easy drinking with a simple press on the flask.
Specifications:
Accessories List: No Accessories Included
Advanced Features: Lightweight, Quick Access Compartment
Bag Style: Fabric
Bag Type: Hydration Pack
Sustainability: PFC – Free Water Repellency
Theme: No Theme