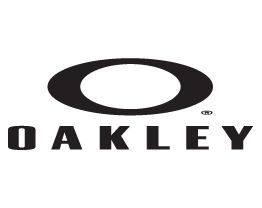 Technologies from the well-known sports models to maximum performance. She wants to be the ideal companion for you in every situation. The Holston is a bit narrower, so that even people with smaller head shapes in the enjoyment of Oakley glasses can come.

O Matter® frame material

This lightweight and comfortable but at the same time extremely durable frame material is characterized by its optimal protection and flexible fit.

High Definition Optics® (HDO®)

The patented innovative production achieves unique optical accuracy and quality. A wide range of optional lens colors allow a reliable reduction of glare, a better color perception, a stronger contrast and an optimized depth perception. The optionally available Oakley polarizing lenses block annoying glare effects, without the annoying side effects of ordinary polarized lenses such as opacity and distortion.

Plutonite®

The spectacle lens material Plutonite® filters out 100% of the UVA, UVB and UVC radiation as well as harmful blue light components in the range up to 400 nm. In addition, it is very impact-resistant and protects your eyes from mechanical attacks.

Glass color Prizm Ruby Polarized

This optimizes the visibility of cyclists by amplifying the colors and contrasts where the eye is most sensitive. This allows cyclists to perceive sudden changes in the ground more quickly. The polarized lenses allow nearly complete glare reduction thanks to over 99% polarization efficiency. This eliminates annoying glare and reflections (for example, in wet asphalt or water reflections).
Specifications:
O Matter
Plutonite
Polished Black
Temple Size (mm): 140
Prizm Ruby Polarized
Square
Bridge Size (mm): 16