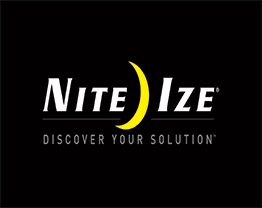 Item #: 331455199
The BugLit "body" is actually our powerful INOVA Microlight - a tough micro flashlight encased in a durable polycarbonate plastic housing, with four functions (high power, low power, strobe, and signal)
Features:
This bright white LED has an effective range of up to 50 feet, and one-mile visibility
The securely attached "legs" are two flexible, fully moldable which can be bent, wrapped, or twisted in many configurations, to sit, stand, store, or shine the flashlight
Wrap the legs around the body for compact storage and transport
The lightweight plastic S-Biner clip allows you to attach, hang, or store the BugLit for convenient access on zippers or keys.
Four Functions - High Power, Low Power, Strobe, and Signal Mode
Hands-Free: Attaches to belt, shirt, tent, handlebar, vehicle or anywhere you need compact & convenient illumination.
Includes easily replaceable batteries - 2 x 2016 3V Lithium
Gear Tie legs - Tough rubber shell provides excellent grip virtually anywhere, but won't scratch or mark.
Specifications:
Dimensions: 5.80" x 3.23" x 0.65" | 147.33mm x 82.24mm x 16.57mm
Weight: 0.63oz | 18.00g