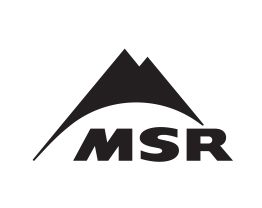 Item #: 331776413
Maximum liveability in a lightweight backcountry tent. The Nook™ backcountry tent offers a unique experience – plenty of livable room in a tent that doesn't take up much space to begin with. We designed this tent to fit comfortably in small backcountry sites, but offer spacious living for two. Weight and bulk are kept to a minimum to help you cover long days on the trail, but durability remains high. The result is a backcountry tent that's smart and livable, not just lightweight.
Features:
Ultralight: At just over 3 lbs, the Nook™ backcountry tent is ideal for two fast-moving backpackers
MSR® Durability: Durable fabrics and welded reinforcements give the Nook™ tent the strength to perform in rugged conditions.
Excellent Ventilation: Mesh windows and rainfly vents minimize condensation in tent.
Freestanding Setup: Add a trekking pole to make the Nook™ tent fully freestanding.
Specifications:
Capacity 2
Fast & Light® Minimum Weight w/o footprint 1 lbs 10 oz / 730 g
Fast & Light® Minimum Weight w/ footprint 2 lbs 1 oz / 940 g
Minimum Weight 2 lbs 13 oz / 1.27 k
Packed Weight 3 lbs 4 oz / 1.46 k
Body Weight 1 lbs 3 oz / 530 g