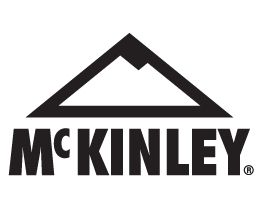 As far as mats go, the McKINLEY Trekker A Insulated manages to really stand out. The polyester 75 D build is completely free of harmful PFC compounds. Though lightweight, it's designed to be comfortable and sturdy thanks to details such as the double-layer build. The air cell construction makes sure that this mat can adjust to your body shape, helping it provide both warmth and support. Additional features include a non-slip fabric at the bottom, both stuff and pump bag as well as a conveniently small size for packing or storing away.
Features:
Lightweight - With lightweight products, the wearer will perform better, fatigue slower, and regenerate faster. Whenever weight is a crucial factor, the consumer should choose lightweight over heavy products, provided that the product's performance is not jeopardised.
Mummy shape - Body-hugging shape of a sleeping bag, eliminating vacant space within the bag for enhanced insulation and comfort.
Comfort - The state (or extent) of ease and satisfaction of physical needs, with freedom from pain.
PFC Free - The eco-friendly 100% PCF free (fluorocarbon-free) DWR (durable water repellency) and WR (water repellency) finish is a sustainable, highly durable and renewable water-repellent treatment.
Specifications:
Top material: Polyester 75 deniers
Bottom material: Polyester 75 deniers
Length (cm): 183
Width (cm): 53
Height (cm): 6
Weight (kg): 1