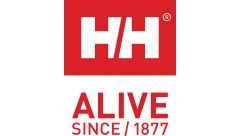 Fabric masks intended for use by non-health professionals who are exposed to contact with a large number of individuals. These masks are intended to promote group protection (use by individuals in the context of their professional activity or in authorized departures during confinement, particularly in interior spaces with multiple people).
Features:
Contains active 3-(Trimethoxysilyl) Propyl Simethyloctadecyl Ammonium Chloride in a non-flammable solvent.
FIRST LAYER COMFORT: Dry sensation; Fast drying; High porosity; Reduced friction.
SECOND LAYER FILTERING: Low porosity; High retention of contaminating particles in both directions; Impermeable to liquids.
THIRD LAYER WATERPROOFING: Impermeable to liquids; High porosity; Breathable.
Specifications:
Material: 100% Polipropylene composition