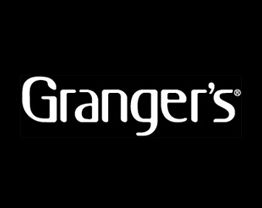 Item #: 332370009
Keeping rubber boots looking and performing at their best can be a challenge. Footwear is usually the most hardworking element of any outdoor kit, and rubber boots are no exception – they suffer through the worst weather and conditions, and are often overlooked when it comes to garment maintenance. Unlike leather or fabric footwear, rubber boots also naturally "bloom" – developing white marks that mar the surface of the boot. Fortunately, caring for your rubber boots is easy with Rubber Boot Care. Designed to clean away dirt, mud, and muck, this product will also remove the white blooming from your boots, leaving them looking like new. Simply spray on and wipe off, before leaving your footwear to dry.
Features:
Grangers Rubber Boot Care is a spray-on maintenance product suitable for use on all rubber footwear and accessories.
Usage instructions are as follows: Remove all loose dirt and debris from your footwear; Shake bottle, and spray Rubber Boot Care onto your boots from around 15cm away; Immediately rub the product in with a clean, dry cloth.
Specifications:
Warning: Irritating to eyes and skin. Do not breathe vapour/spray. If swallowed, seek medical advice immediately and show the product container or label. Use only in well ventilated areas. Keep out of the reach of children. Do not spray on the soles of the boot – this will cause a slip hazard. Wash hands after use.
Caution: Excessive use on metallic boots may affect the finish.