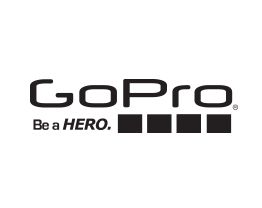 Karma captures amazingly smooth GoPro footage in the air, handheld or mounted to your favourite gear. The Karma Drone is foldable and fits into its own lightweight case that's comfortable to wear during any activity. A game‐style controller featuring an integrated touch display makes it easy and fun to fly. Karma comes with a camera stabiliser that can be removed from the drone and attached to the included Karma Grip to capture ultra-steady professional‐looking handheld and gear‐mounted footage. More than a drone. It's Karma.
Warning: Abide by all local laws when using Karma and its accessories. Depending on where you plan to operate Karma, there may be restrictions on use in certain areas, such a populated public sporting events, near airports, or in connection with certain activities, such as hunting. It is solely your responsibility to comply with all local laws, regulations, and restrictions.
Features:
More Than a Drone: Karma captures amazingly smooth GoPro footage in the air, handheld or mounted to your favourite gear.
Ultra Portable: The Karma Drone folds to fit into the included lightweight case. Take it anywhere. When you're ready to fly, just unfold, attach the propellers and go.
Detachable Camera Stabiliser: The Karma Stabiliser captures breathtaking shake‐free video both in the air and on the ground.
Handheld Stabilisation: Remove the Karma Stabiliser and attach it to Karma Grip for ultra steady, professional‐looking handheld shots.
Body + Gear Mountable: Karma Grip works with GoPro mounts, including the built‐in shoulder mount on the Karma Case, to deliver ultra steady body‐ and gear‐mounted footage.
Game‐Style Controller: Flying is fun with a game‐style controller that makes it easy to fly the drone1 and control your camera at the same time.
See What Your Drone Sees: The Karma Controller's built‐in touch display streams a live, first‐person view of what Karma sees.
Ultra Bright Touch Display: The controller's touch display was specially designed for improved visibility in bright outdoor conditions.
Preflight Training: The built‐in tutorial and flight simulator make it easy and fun to learn how to fly anywhere, anytime before your first flight.
Automatic Take‐off + Landing: Automatic one‐button take‐off and landing helps first‐time pilots fly with confidence.
Designed to Keep You Out of Trouble: Built‐in No‐Fly Zones prevent the drone from accidentally flying into restricted areas.
Automatically Returns Home: Karma safely flies back to you when out of range, if there's a lost connection or when the battery runs low.
Return exceptions apply, SEE DRONE RETURN POLICY FOR MORE INFORMATION.
Specifications:
5100mAh 14.8V Battery: Provides up to 20 minutes of flight time on a 1‐hour charge.
Replacement Parts Help Keep You Flying: Arms, landing gear and other components are easily replaceable. Extra propellers are included.
What's Included: HERO5 Black, Karma Drone, Karma Controller with Touch Display, Karma Stabiliser, Karma Grip Handle, Karma Harness (HERO5 Black), Karma Charger, Karma Battery, 6 Propellers, Karma Mounting Ring, The Frame (HERO5 Black), USB‐C Cable, Karma Case