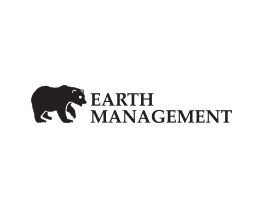 Having the ability to scare off bears, cougars and other animals from a distance is a fundamental tool when outdoors. Consider this your way to alert or scare bears and other animals before they get too close for comfort.

The Tru Flare BearBanger works with any of the Tru Flare Launchers (center fire) and comes in a lightweight, self contained water resistant cartridge with a threaded base. Once fired the BearBanger travels for 38m (125ft) before exploding with an impressively loud bang. Most commonly these are used as a bear deterrent but are also suggested for cougars, birds, elk or other animals.

The Tru Flare BearBanger has unmatched reliability and extremely simple to use.

Warning: Products are intended for use with a CENTRE firing pen launcher, Please test fire prior to going into the field, Do not point at humans or animals, Do not use indoors or in covered areas, Keep out of reach of children, Keep out of fires.
Features:
Bear bangers make a loud gunshot style noise.
They're intended to scare bears away (when you aim into the air, not at the bear) without harming them.
This product is used as a wildlife deterrent as well as a noise locator in dense bush.
Projects to about 125' [40m] Range then explodes with a tremendous Bang/Crack
A great compliment to the Tru Flare Whistle Flare to ensure that you have multiple types of noise deterrent to keep animals at a safe distance.
Centre Fire Type
A 0.8-1.0 second time delay
Designed to produce a very loud bang in the atmosphere.
Specifications:
Colour: Orange Cartridge (Coloured orange so are visable if dropped)
Boxed: 6 Centre Fire Cartridges
Firing Mechanism: CENTRE FIRE Launcher only *
Weight: 4.2oz [12g]
Dimensions: 0.71x2.3in [18x59mm]
Diameter: 0.59in [15mm]
Flares and Bear Bangers thread into the Tru Flare Centre-Fire Pen Launchers.
Noise Level: 115dB
Time Delay: 0.8-1.0 seconds
Uses: Outdoor Sports, Camping, Pest Control, Wild Animal Control
Made in Bulgaria