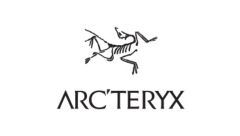 Item #: 332167388
Streamlined, lightweight down hoody filled with 850 white goose down. This backcountry specialist hoody is intended primarily as a mid layer in cool, dry conditions. Down Series: Down insulated garments | LT: Lightweight.
Features:
Down Composite Mapping™ places Coreloft™ synthetic insulation, that retains warmth when wet, along the shoulders, cuffs, underarms and front of mouth— areas prone to contact with moisture. 850 fill European white goose down lines the core and sleeves where warmth is most needed.
The adjustable low profile down insulated StormHood™ makes sure the drafts stay outside, so you can do the same. DWR finish repels moisture and protects against light precipitation
Streamlined and lightweight, the Cerium LT down hoody is filled with 850 fill grey goose down and is intended to act primarily as a mid layer in cool, dry conditions. A three part sleeve moves freely and keeps a low profile.
Specialized construction: light, elasticized hem; three part sleeve; binding finishes and superior craftsmanship are the thoughtful attention to detail that allows the use of stronger fabrics that can stand up to everyday use. This is a piece you will want to live in.
Specifications:
Coreloft™ 80 (80 g/m²) insulation. Made with highly crimped multi-denier siliconized polyester yarn, this lightweight, breathable, and thermally efficient, 100% polyester staple fibre is very compressible and has excellent loft retention.
Coreloft™ 100 (100 g/m² ) insulation. Made with highly crimped multi-denier siliconized polyester yarn, this lightweight, breathable, and thermally efficient, 100% polyester staple fiber is very compressible and has excellent loft retention.
850 fill European white goose down
Airetica™—100% nylon, 34 g/m². Tightly constructed, high tenacity, 20x10 denier ripstop nylon with a smooth hand.
My favourite jacket
Juzzy18
Canberra, Australia
June 26, 2018
I bought this jacket to go hiking. I love it so much that I wore the jacket everyday last Winter for running around town. This jacket is the warmest and lightest that I own. I hate Winter so much and this jacket made my life bearable. I would throw out all of my fashion jackets for more of these if I had not spent so much money on the other jackets. I can wear a singlet under the jacket in 10 degrees Celsius and be perfectly warm. I don't feel like I am struggling under a lot of weight and layers when I wear the jacket. I can pack the jacket into the hidden pocket bag and pop it in my handbag if I am not wearing it. I have had no shedding problems despite owning it for a year. Washing just fluffed it up and made the jacket warmer. The fit is perfect. (Well slightly tight around the bust but I am busty so good enough.) I normally wear an AU16 so I bought an XL. I can wear a sports top and a polar fleece under the jacket during minus degree nights. The only downside is that I get hot in the jacket when I am exercising and there is no ventilation for sweat or condensation from my body heat. However, I don't care about this. Vented jackets are colder and I would rather have a warm jacket that I can unzip when necessary.
Best compromise Item you can possibly wear!
isachamonix
undisclosed
April 30, 2018
I wear it everyday. It is the best compromise item you can possibly wear: if it is cold, it provides perfect insulation, if it is warm, you never feel too warm. I sometimes wear it as an outerlayer when I have to stop for a few minutes so that I don't get cold. It packs super small, beautifully cut. For Chamonix, it's a must have all year around item. Isabelle Santoire
Leaks Down
IamKloot
UK
April 16, 2018
I have owned one of these jacket for three weeks and it has leaked a lot of down. Ellis Brigham say this is perfectly normal and won't refund. Maybe it is maybe it isn't but if i was aware when I bought it it was going to have down poking through the seems when I wear it I wouldn't have spent all that money on it.
Great quality jacket
Bo
Fredericton
April 15, 2018
This jacket is very light and warm. I'm comfortable with just a t-shirt underneath in temperatures between -10C and +10. The jacket looks great and is fitted. I'm 5'10, 170lbs and a medium is perfect.
Superb warmth to weight ratio
Moose
Scotland, UK
March 30, 2018
Bought as a replacement for an older fleece and disappointed I waited so long to replace it! The Cerium is incredibly lightweight and yet I've found myself not needing to wear a jumper underneath as it can be more than warm enough. Fit seems true to size. Large enough underneath for me to fit a base layer and then a jumper or similar (Rho AR fits great) and then the Cerium on top. Ive yet to get myself a hard shell though. Hood is adjustable on the rear and fits nice and snug over my head. Sleeve length is, for me, perfect and the body length is just long enough to cover any under layers without being baggy. Two zip hand pockets are large enough to fit a wallet, phone, keys and the usual day to day small items, or they work well as hand warmers. Internal zip pocket over the left great is big enough for a wallet or phone and this is where the stuff sack is attached. The zips though are a bit of a let down. They're really small which makes handling them a bit awkward at times, especially in gloves. I cant help but think there was a better, slightly larger zipper option they could have gone for. Maybe in future generations they'll improve the zip. Despite this, its still a superb jacket. Primary use for now is commuting to work however I plan on using it as a mid layer to ski in too, hiking and general winter use.
amazing utility
GeorgeyBoy
Bristol UIK
March 27, 2018
i'm so pleased with the versatility of this product. i've used at as a mid layer skiing, a mid layer watching my boy play rugby in very cold conditions, an outer layer watching him play rugby in just cold conditions, a jacket to drive the children to school as its so light and snug on cold mornings, a coat to wear to the pub if it's not raining in the winter. i bought it for skiing - but i wear it all the time. Absolutely brilliant buy.
NOT worth it
Letsgetreal
Europe
March 27, 2018
This is a review of the older version which lacked drawstrings at the hem - still being sold by various e-tailers. Fit - No drawstrings at hem - cold air gets sucked in Cuffs not snug fitting - cold air gets sucked in Well fitting hood and lightweight - comfortable! Features - Adjustments for hood - good! No adjustment at hem - Why?? Not-so-smooth zippers - Pain! Value - Comfortable + Cold air ingress + Difficult zipper + 400€ = NOT worth it!
Amazing jacket
SP66
Montreal, QC
March 22, 2018
This is a truly amazing product that hits the sweet spot in terms of temperature range. I have used it almost every day since it arrived, finding it to be quite warm and comfortable down to almost -10C. At that point I usually wear a heavier parka anyway. I have also worn it on days that go up to 5C or higher. it covers this range of temperature incredibly well for something that's so...LIGHT! It is very light, packs down into a handy bag and has good pockets. The Nocturne colour is a beautiful blue that is great if you're tired of black but don't want something too bright. This jacket has become an instant go-to.
Great jacket, terrible zipper
PeterB
St. Marys, ON
March 19, 2018
I love Arc'teryx, have a lot of their gear, and will be buying more in the future. I also love my Cerium LT and it has been my preferred mid-layer this winter (usually too warm out to wear my Cerium SV). However, the dainty zipper on this jacket is very easy to mess up when unzipping. Unless I'm very careful and slowly ease the zipper down to the end as I unzip, the zipper mechanism will come off its track, or the two sides will come 'unpaired'. I understand that Arc'teryx was going for lightweight, but this particular compromise isn't worth it. For a small amount of additional weight, a more robust zipper like on the Cerium SV would be welcomed.
Disappointing material quality
gabby4
Wisconsin, USA
March 07, 2018
I am extremely disappointed in my recent purchase of this jacket. Given the price, I would expect it to last me at least a few winters with normal wear. Instead, after using the jacket about 3 times per week for just a few months, I am noticing the down shedding and the material giving way. I wear this from the house to the car to the office or errands and cannot think of how I would have torn the fabric. No rock climbing or downhill skiing here. I do not dare to wash it for fear it will fall apart.
Shell Tears Like Wet Toilet Paper
stevenjoe
Lehi, UT, USA
March 07, 2018
I've owned mine 2 months, torn twice already. I'm not hard on my stuff—I have a desk job, I haven't even taken it to the great outdoors. The shell tears like wet toilet paper. Do yourself a favor and buy something more durable. This was my first and likely my last Arcteryx jacket.
down leaks on daily basis
abracaarcteryx
NC
February 20, 2018
I just bought one from back country. On every other day you see a small white spot on the jacket. when you want to remove it , you get it to know its down. I am sick of it removing down on every other day. Looks like arcteryx have started compromising on quality.I will return it for sure.
Geniales Teil
Killy
Worms
February 07, 2018
Hallo, ich habe die Jacke jetzt seit einigen Wochen täglich in Gebrauch und bin einfach nur begeistert. Sie ist federleicht und hält angenehm warm. Besonders gut finde ich, das die Daunenfüllung an Achsel oder Ellenbogen sich nicht verschiebt. Bei anderen Daunenjacken war die Füllung oft schon nach wenigen Tagen verrutscht und es gab kalte Stellen. Wenn ich überhaupt was bemängeln müsste - der Reisverschluss erscheint mir etwas sehr dünn und zierlich, hier wird sich noch zeigen, wie lange er hält. Im Vergleich zur Atom light hoody fällt die Cerium deutlich kleiner aus. Bei der Atom passt mir Grösse L genau, die Cerium musste ich in XL nehmen.
Very stylish, BUT...
Marekhlina
Bratislava, Slovakia
January 26, 2018
Fighting with feather leaking on every day bases...very light use like dog walking, casual walk in the city... So happy with other arcteryx items but to pay that much for something like this is not satisfying at all...
The best all-rounder
Munamankeli
Finland
January 25, 2018
Cerium LT is the best lightweight hoody that I found after serious research. Cerium LT Smoke, size S I'm 178 / 70 kg / chest 96 cm + Snug and perfect fit + True to size S + Hood fits like a glove + Zippered pockets - Could be a tad warmer but this is lightweight, so it's understandable one cannot get the best of the both worlds.
Muy comoda y buen ajuste
Joaco
Rivas-Vaciamadrid, Madrid, España
January 18, 2018
Una chaqueta muy comoda y ligera. Ocupa muy poco espacio en su bolsa de transporte.
Extremely light
Tabea
Austrian mountains
January 01, 2018
This jacket is incredebly light and feels cosy, and it gives great freedom of movement. I have tried on this as well as the Thorium AR and Cerium SV jacket. The Cerium LT is the lightest of those three, but it is also least warm. I get cold extremely easily and I would say that for me the jacket would be great for hiking with temperatures around 5-10 degrees Celsius. Since I wanted to have a jacket for a bit colder conditions as well I bought the Thorium AR in the end, which is only little heavier. A real drawback of the Cerium LT is the fixing system of the hood. While I loved the fixing system in the Cerium SV jacket, in the Cerium LT jacket if you tighten the strap in the hood instead of keeping the hood out of your forehead it pulls it down the forehead even more until the hoods covers the eyebrows, which I do not find comfortable. I usually wear size S in jackets, but this jacket suited me better in M.
Great Jacket
Jesse87
Ottawa, ON, Canada
December 27, 2017
If had this jacket for a few days now and have tested it out in -20 C to -30C with wind chill. Let me tell you, this jacket did much better than I thought it would. I felt no cold at all and I was only wearing a light hoody as a base layer. Mind you I was only outside for about 20 minutes walking to work, however I never once felt cold. I knew it would be a warm jacket, but I thought the wind would cut right through without a shell. I was wrong. This jacket is amazing. I can also wear it in the chalet, open and not feel too hot. I'm 6' (183cm), 175 lbs and I usually wear medium or large in most brands. The medium in this case was just too short (in the torso) and slightly too tight. At the front of the jacket, the medium would finish right at my belt, which looked very awkward. I ended up getting the Large. It's a bit roomier but do to the slim fit, it's not to bulky at all. It also allows me to layer up underneath. I mainly use this piece to walk around town, walking the dog and hiking. I also purchased the Therme Parka. For the days when it's really cold (-30C or below) and I'm out shooting (photos) and not moving much or standing still at the dog park, I layer the Cerium under Therme. Jesse
It's Warm
sirtones1411
Paris, Ontario
December 23, 2017
This jacket is fantastic and does its job...keeps you warm... really warm! I do love this jacket, but it does get quite warm and I dont believe it breathes well. I typically do run hot (and I know this is down), but this jacket keeps you quite warm. It is not a jacket to do activities in, but just to wear on a low activity cold day. I do also find that the armpits tend to ride high with this jacket, REALLY making things hot. Personally, I get a lot more wear out of my Atom LT's, but I still do love this jacket. For such a light jacket, it does its job and beyond.
Funktion sehr gut, Mangel in der Optik
Gizmo
Karlsruhe, Deutschland
December 04, 2017
In der Farbe "eisblau" schimmern die schwarzen Federn (nicht die weißen Daunen!) durch. Dadurch sieht die Jacke aus, wie mit zahlreichen Schmutzflecken behaftet. Sehr unschöne Optik. Bei dunklerem Oberstoff vielleicht weniger auffällig.
Cerium LT (prior year no waist cinch/internal pocket)
Skeough
Whistler
December 01, 2017
Bought a Cerium LT last year in anticipation of a sever cold snap during which I would be Gatekeeping at 2200m. First off its a smaller fit, if you plan to use it as a belay definitely size up. Hood fits under a helmet so I've used it under my Atom LT on several occasions and this is a toast combo, add a shell and you re immune to the elements. Great for cold sunny days on the hill when you don't mind letting the zip down a bit to vent up the lifts. As stated above, I have found its too warm (can this really be a bad thing thought) for extended walks and really great to start off with but soon shed. Stuff sack could have a slightly wider opening. Positive that the waist cinch and internal pocket have only made this amazing jacket even better.
Amazing Jacket with one minus feature
Musaab99
Richmond, VT, USA
November 16, 2017
I recently discovered that I was not allergic to down, after an early childhood allergy diagnosis! The simplicity, design, and the very stylish nocturnal color were all big reasons to get this jacket. I had also considered the EOS and feathered friends version of a lightweight jacket, but the placement of coreloft meant greater versatility with exercise in a wet eastern State. I had been wanting an alternative insulation to coreloft in cold weather, low intensity exercises, and city life. I run hot, so I found that atom lt was not useful for accents in winter hiking or skiing, yet I found myself always cold on the trip down. In terms of fit, the new model for 2017, in a small, fits incredibly well. I am 5'11 and 150 lbs and the jacket fits well to my body, with no loose or too snug areas. The new waist band synches are incredibly useful in maintaining a good torso fit when extending your arms above your shoulders. The fitted elbow collars are great for rolling up your jacket's arms to the elbow, and synch around baselayers well. This jacket packs an incredible punch with warmth. Simply hiking down hills in 20F, with low effort can cause me to overheat. But for low intensity walking, resting on a mountaintop, or city life, this jacket thrives in cold, dry weather. I have yet to experience this jacket with downhill skiing, but I'm sure it will thrive with an appropriate base layer. The jacket fits incredibly well underneath my beta sv and gamma lt jackets when weather is incremental. The hood is perfectly aligned with these shell jackets to maintain warmth, but reduce exposure to water. Talk about design purpose and care. The baffles quickly regain their shape after being packed down in the compression bag (which rocks) or a backpack. This provides warmth instantaneously when putting the jacket on the top of a mountain or during a cold walk. My only complaint is that many small feathers work their way through the stitching between baffles. This is impossible to rub back into the baffles. I've had this jacket for three months now, and this is a daily occurrence. There has been only two instances of larger feather poking through the fabric or the stitching, and these were easily rubbed back into the baffles. I realize that 90%, at the minimum, of the down used in Arc'teryx is considered to be down clumps, while the other 10% are these small feathers, which have minimal insulation. However, aesthetically, as well as cost-wise, it feels like it's an awful shame to have small feathers constantly poking out of the stitching.
Fall 2016/Winter 2017 Model
jon31
North Carolina, USA
November 11, 2017
My review is for the fall 2016/winter 2017 version of the jacket. They appear to have updated this year's version, but I think it is helpful to know because some of last year's models are still out there on the market. This jacket suffers from two flaws that, for me, have proved highly problematic. One, the jacket is (maybe was now) cut too short. This allows air to easily slip in, especially on the back. Two, Arcteryx left out a drawstring for the waist so you cannot cinch it down to cut out the air slipping in. You can add a shell and cinch the shell down but I have found this is not always the perfect solution nor does it always solve the problem. Thus, these two flaws build off each other. Regrettably, I didn't notice these problems prior to cutting the tags when I tried it on around the house. I find that when in the cold the air slips in the bottom and quickly destroys the warmth from the jacket. I must not be the only person who found this a serious problem, however, because Arcteryx claims to have addressed both of these points in their revision to this year's jacket. The cerium lt is very stylish. It looks nice walking about town and even to wear with semi-formal clothes to the office. I do like a stylish jacket but not at the expense of function, especially for something this expensive. If Arcteryx has indeed dealt with the problems, then this jacket may now be dialed in and worth it. Last year's model, to me, was not worth the money. In essence, I feel like I have a beta version that's not very useful for what it was made for and in the end leaves me cold.
Your Personal Geothermal Heater
Julian
Canada
October 18, 2017
One thing you don't always appreciate about Arc'teryx until you own a few different pieces is how you can just buy one size. I bought my Cerium and my Theta in the same size, and they are cut differently so that it just works out. One goes on top of the other, they fit well together and don't impair movement. Most other brands will require that you size up to get the shell to layer, or size down to get a svelte mid. I hope it is a positive statement that one of the best parts of the Cerium LT isn't specific to the jacket, but specific to the brand. However, the jacket is a treat too. It is light, warms up instantly, and seems almost magically warm for its profile. Of course, this is the miracle of high fill power down. When you live or play in cold climates it is worth owning a down garment, but you need to pick it carefully. Down is a fair amount of work to care for, and it is only situationally useful. I must say I have no regrets making the Cerium LT my down pick. It fulfills the role of a warm layer I can take anywhere and pull out when I need it. If I'm hiking, or skiing, walking the dog, or doing photography, I can bring the Cerium. It stuffs down into its small stuff sack, fits in a pocket, and is nearly invisible. When you stop moving for a bit, the weather turns, or you are ending the day... out comes the Cerium with a few shakes to loft, on it goes, and warms you right up. When you step out your door into the deep cold, the Cerium LT is a mid that you can layer to great effect. Because it does not have too much volume, it is easy to put underneath most soft and hard shells. By itself it is fairly warm, but it truly shines underneath a shell of some sort that turns wind. The warmth skyrockets. Other great things: The hood is sublime. Warm, snug, locks the cold out. The composite mapping is effective, especially under the arms. Coreloft underarms lets the Cerium stay comfortable in situations that would cause other down jackets to overheat you. The jacket is fragile, it is labor intensive to wash and dry, and you can't don or doff the hood easily when the jacket is zipped all the way up. But I consider it an essential piece of gear and take it everywhere.
Best I own
RobinJ
Calgary, AB
October 04, 2017
I'm 5'10" 175lb and Large fit perfectly and just snug enough at cuffs and hood and hips to keep wind out. Feels as luxurious on as the price would indicate. It is the best by far of the three I own. I "cheated" out and bought the less expensive Mnt Hardwear Nitrous hoodie, rather than the Cerium because of cost. I regretted it and rectified my decision and bought the cerium as well. No regrets.
Best down jacket I've ever owned
AJ21
Sydney NSW, Australia
October 04, 2017
I've owned many down jackets in my lifetime from brands such as Patagonia TNF, Moutain Hardware etc. All good jackets but the Cerium is perfection. The attention to detail and construction are unlike any other on the market.
Not Perfect But Still the Best
Martin
California
October 03, 2017
I work at a high end outdoor retail store so I am able to compare dozens of different down jackets, at least within the store. I have not tested them all in the field. I chose the Cerium LT and would choose it again. It was the warmest I could find for its weight. It fit the best. It is not perfect, but I ether are any of the other jackets I could get my hands on.
Great all around jacket
Markk
Santa Barbara, CA, USA
October 03, 2017
I have several Cerium LT Hoodys. They have great fit, warmth, and yet are lightweight. They are durable jackets with great fitting insulated hoody. Great jacket to layer with. Keeps you warm in cold weather and also cool weather. I highly recommend this jacket.
What you expect, not perfect
EmperorK
London, UK
August 14, 2017
Unlike a lot of others here, I'm not in an ultra cold location! I'm in London and quite simply and tall, a bit slim and feel cold a lot! I wanted a light, down jacket for every day use, and this does the job fairly well. It's extremely warm, but there are gaps in the wrists and spaces around the face in the hood for air to get in. Perhaps a neck gaiter can help with that, but that's extra money on top. No matter how much you look after it, expect some down leakage, but the jacket should still last me another few years. You do have to be careful not to scrape it against anything though. I'm thinking of getting the Beta SV to sit on top as it could do with a bit of shielding, waterproofing and windproofing. On it's own, it offers these 3 factors to only a limited degree; it will get a bit wet, you will feel a strong wind and you don't want to be rough with it. But for the warmth in general and it's light weight, it's still a pretty good jacket.
Meilleur manteau en duvet
Snakymen13
Montreal
March 01, 2017
Ce manteau est le meilleur manteau en duvet de la marque arc'teryx. J'ai celui-ci et le tuorium ar. Celui-ci est plus chaud et plus léger. On voit bien la difference entre le duvet 750 et 850! Le manteau perd quelque plumes une fois de temps en temps, c'est normal! La coupe est vraimebt belle. Je le recommende fortement!
Superb multi-use jacket
Idyllbeast
Idyllwild, CA
February 20, 2017
This is a great general use down jacket. My main interest in this review is a comparison with the Mountain Hardwear Ghost Whisperer (hereafter GW), of which I had already a couple before getting the Cerium LT hoody. In summary, the Cerium is superior to the GW in almost every regard. Weighing them myself, and comparing like-with-like (size L, with hood) the Cerium weighs 11oz, and the GW 10oz, but the Cerium packs down slightly smaller due to the excellent integrated stuff sack. The GW packs into one of its hand pockets which is great in theory, but it's too loose of a fit to fully compress the jacket, and the zipper invariably snags a little. The fractionally greater weight of the Cerium is well worth it, as the face fabric is significantly more durable than that of the GW. In my experience drizzle and even light rain beads up or just bounces off the Cerium, whereas the super-thin face of the GW wets out within minutes, even in thick mist. In addition, the Cerium has synthetic fill in exposed areas, making water even less of an issue. Between the Coreloft and the stronger face fabric, I'm amazed the Cerium doesn't weigh considerably more than a GW. Reviewers who grumble about the Cerium seeming fragile have clearly never seen or used a GW. I have also found (through plenty of testing in strong mountain winds) that the Cerium is a little more wind resistant than the GW. That's probably the thicker face fabric again, plus perhaps a more solid overall construction (the seams feel better stitched than on a GW). I've seen complaints about the lack of a waist cinch, and I agree that this would be a harmless addition in terms of extra weight or bulk, but it hasn't really bothered me. As soon as I have on a backpack hip belt or a harness, this becomes irrelevant anyway. Conversely, the hood on the Cerium is great. A single adjustment behind the head pulls in both front-to-back and around the face. The hood on a GW has no adjustment, so you just have to get lucky and hope it fits. I prefer the collar on the Cerium too, as it is higher and offers more protection. At 6'4" and 175lb, I am a big fan of Arc'teryx's trim fit, and in keeping with all their other pieces that I have of this fit, size L fits me great. (I tend to be a M in regular fit pieces.) My GWs are now confined to strictly sunny, milder days (or around town), and I am a convert to the Cerium for the mountains and days where the weather looks even a little unreliable.
Awesome
Jacketduck1
Georgia
February 16, 2017
I used this jacket skiing in Colorado down double black diamonds, fell once rolling down the mountain for about 100 yards I just knew when I came to a stop that the jacket was ripped but not even close it held up over ice and hard pack ... this jacket kicks butt.
No one else mentions the zip?
Addie
Dorset UK
January 27, 2017
I wanted this jacket so much. I was so excited and impatient for delivery.. Out it popped, as light as a feather and it just exuded quality from the beginning. It fits beautifully and no restiction to movement at all.....Then I zipped it up..The smallest zip in the world. Try doing that up in the cold and dark! The prospect of attempting to zip this up with ski gloves and the distinct possibility it will catch on the material seems ridiculous for a jacket of this quality. The zip leaks air like a colander. It blows straight through. I can imagine the cold spot appearing as a line down my chest when skiing. Given th effort to make such a beautiful bit of kit, why on earth did you skimp so on the zip and not add a baffle? admittedly I havent used it ( I am thinkinking of sending it back) but I have skied long enough to know danger signals in clothing....Really disappointed Arcteryx this costs so much money compared to competitors products and let down by such a stupid error.
Super Versatile Piece
Nicholas
Denver, CO
January 26, 2017
This piece will quickly become something that you regularly grab before heading out the door. Superior comfort and versatility in a variety of different temps. Works well as an all around / every day jacket, best in colder / dry temperatures. Very compressible, and stuffs down into an included stuff sack. If you are thinking about using this as a liner it will work alright, but I would consider the Atom LT Hoody or even the Proton LT Hoody to fill that layer.
Very lightweight & lots of warmth
Jezzer
Northamptonshire, UK
January 25, 2017
Incredibly warm and super lightweight, great for both cold hikes and city commuting. Layers very well when required. Hood is a great feature, keeps close to neck when not in use, adds lots of warmth when up.
Amazing product
sammyjs19
St Louis, MO
January 10, 2017
Best Christmas present in a long time, I love this jacket, the warmth is amazing and so is the fit and style. I got one that was made in the middle of 2015 and it fits a bit snugger and a tiny bit shorter than the one made in 2016. I don't know if they changed the size a bit, but I LOVE the 2015 and how it contours my body like a glove. It is not restricting at all and have a great range of motion. I am 5'8" and weigh 155. The material quality looks way above anything from patagucci. I do not mind paying the price for such a high quality item. Thanks, you've earned a customer because I have a cerium lt vest on the way and I will be buying your products from now.
Great jacket
VirginiaBlueridge
Virginia
January 08, 2017
I received the jacket prior to the recent polar vortex. Unlike many of you grizzled alpinists, I'm just looking to stay warm while helping my kids build snowmen, etc. The jacket did great, and kept me warm during wet winter playtime. My main feedback is that this coat is strangly, oddly, freakishly warm for how lightweight it is. My wife picked it up when it first came, and she gave me the look - "You spent that much on this?!?". I was a little skeptical when I first picked it up. But, this thing is very seriously warm. I can't wear it in the house - period. It has been 10 degrees for the past few days - I'm completely fine with a t-shirt and this jacket. I hope it holds up. If I take up heli-skiing, it'll be nice for that too.
Awesome Jacket!
Trevor
Chattanooga, TN, USA
January 08, 2017
I received this jacket for Christmas. I absolutely love it and I'll definitely be buying more products in the future.
Cerium hoody
Rausell
Valencia, Spain
January 02, 2017
It is an extremely lightweight jacket; with very well thought details;very good value for money. I recommend it to anybody who works outdoors for hours and hours. Unbeattable against Haglöfs or The North Face.
Light weight, warm and good fit
skywalker
undisclosed
December 20, 2016
An attractive, warm and light weight jacket with a useful hood. The fit is a plus, not at all baggy like some makes. Love the colour. My main gripe is the price. It is expensive especially considering I bought the same jacket last year in a different colour and it was £60 cheaper.
WinterProof
dot1q
Calgary, Alberta
December 10, 2016
got tired of wearing my heavyweight winter jacket off to work so i tried this on a -24 celsius morning with windchill up to -31 celsius with just a regular fleece inside. i felt very warm, was out walking for almost 10 minutes. been using this since. it has stood up to the extreme weather in Calgary!
Amazing Jacket. XS fit perfect (I'm a petite person)
chitchatguy
Vancouver, BC, Canada
December 09, 2016
I never write reviews about clothing. Ever. Until now. I had to take the time to seek out the review section for this jacket. This is THE perfect down-fill jacket for me. The fit is spot on. I'm a rather small person. 4'11" and about 95LBS. Its almost impossible to find a down jacket that fits everywhere. I bought another brand of down jacket and it was such a weird fit even though the size was XS. The sleeves were way too long, and the body fit was way off. I had to return it. The Cerium LT Hoody fits everywhere. The sleeves are the right length not super long like other jackets. The body length is also exactly right. There is enough room when zipped up that I can wear a base layer and another medium layer (if needed). The hood also fits really well around my head. Its stays cinched up and doesn't slip off like other hoods, or get in the way. Performance wise, it is super warm. I can wear a base layer, and be warm enough running around town or doing mildly active things. It also packs down nicely into the stuff bag. The water resistant finish is also pretty nice. The water beads off and doesn't soak in right away. Enough time to run for cover or put on a waterproof layer. This is my first Arcteryx product and I am very satisfied with this purchase. The not so great thing about this jacket is that is it SO expensive. I am hoping that the price is worth it as I expect many years of wear out of this product. Next I need to find a shell to wear over this for other winter activities. But since the price is prohibitive...it may be long time before I can afford to do that. So to all the petite ladies looking for a down jacket that FITS. This is the one for you!
Warm and light! Perfect backcountry midlayer
Canock
Salmon Arm BC
November 28, 2016
This jacket is super warm! I have a North Face jacket that is an outer layer and much heavier and the Cerium is warmer and blocks the wind better! It is an expensive jacket but once you wear it you know why... the quality is very high!
Admirablement bien
Icapy
Belgique
November 21, 2016
Un excellent produit qui combine la légèreté et la chaleur, je ne le quitte plus. le zip devant est mince et pourrait laisser croire qu'il pourrait être fragile, à voir avec le temps car là, rien a signaler. Il se range dans sa pochette incluse dans la poche au millimètre près, offrant une bonne compression. Ravis encore une fois de ce produit !
More than Pleasantly Surprised and What I Expected
Aleeex
Montreal
November 16, 2016
I wanted this as an under layer for cold activities. Especially to go under my Alpha. I'm an all weather Montreal city cyclist and I just love that the hood has amazing sight lines, no impaired vision at all. I also wanted something I could throw on and be warm at a moments notice if I have the sudden urge to head out. Saves me the time of hunting for a toque and gloves if I just need to be outside for a 10-15 minutes in sub zero weather. I'm 5,8 160lbs with broad shoulders so the M was tight fitting and short on the arms. The arm length on the L is decent but with no waist adjustment cold air coming in from the bottom is annoying. By itself this jacket is very good if not spartan, as a base layer... almost perfecto!
Nearly perfect
Dickdutch
Coventry, UK
November 03, 2016
This jacket is fantastic, the fit is perfect and the quality is un-faultable, the insulation, with its mix of down and synthetic, is perfect for a range of temperatures with or without other layers. I'll be adding a Delta LT fleece and Zeta AR jacket to complete the set.
A better alternative to my Patagonia Ultralight Down Hoody
Holyman
Westminster, CO, USA
October 27, 2016
I purchased this down jacket in 2015 as an alternative to my Patagonia Ultralight Down Hoody. Since then, I have found that the longer sleeves and length of the Cerium LT fit me better than the Ultralight. I have also noticed that the Cerium LT is warmer, despite being the same weight as the Ultralight, no doubt due to the higher fill and the thoughtful use of Coreloft and appropriately placed panels. Both are great jackets, but the Cerium LT would be the first jacket I would reach for if I were headed for the rugged outdoors.
Great for layering
BlueberrySmurf
Denver, CO, USA
October 01, 2016
I love this jacket! It is very warm on it's own but also works great as a layering system. It runs a little small but I know this is because it's meant to be layered. It packs down into it's own stuff sack which also doubles as a nice travel pillow. I bring it everywhere when I travel, you just can't beat the warmth for the weight!!
The comfiest
Guilly
Squamish, BC, Canada
September 29, 2016
I'm not religious, but wearing this jacket is comparable to how I imagine baby Jesus felt in the crib of one of those nativity scenes. So. Incredibly. Cozy. From +10C to -15C, the lofty down will keep you toasty while not sweaty. It also doesn't stink like a lot of down out there. By far the best Arc'teryx piece I own, by virtue of feeling like I'm receiving a hug every time I put it on.
Great lightweight down jacket
Scowley
Stonehaven,
September 09, 2016
Like a lot of you reading this (I'm sure!), I own a lot of jackets. This makes it hard for me to justify buying any new ones. When I first tried on this Cerium jacket, I was instantly taken back by how light it was; with my first thought being that this could replace one of my synthetic layers I use for multi-day mountain marathons during UK winters. Despite buying this jacket primarily for use in the hills throughout winter, as a post-running/race jacket, and a night time layer when travelling light during winter nights, it became my go to winter jacket for 2015-16 winter, and I know I will continue to use it for many more winters. The Adriatic blue colour is vivid, and really stands out out in the Scottish hills (very useful from a safety point of view). The quality is great, and the fit (for me a men's small) is perfect. The handy stuff sack is great for compressing the jacket and sticking at the bottom of your bag for emergencies. There are a couple of small downsides to the jacket. It's expensive, but you pay for quality. It's a delicate face fabric, but I accepted the weight saving trade off. Every so often a feather pokes through a seam, but it's a down jacket, not synthetic so that's normal. The one thing I would change would be to add slightly heavier duty zips. I have had no problems with any of the zips (two pockets, and main zip on front), but they are quite small 'thin' zips and I do worry about their hardi-ness!
Thought I'd love it but ...
Charlie
Canmore
September 03, 2016
I've got a ton of arcteryx pieces which fit my thin frame perfectly. So I was super disappointed to find this doesn't have a drawstring at the hem. I get that they're trying to save weight, but in my opinion they're losing out on customers who it might not fit perfectly but could make it work with a drawstring. Sigh. I guess I'll have to go for the Patagonia down sweater hoody.
Beautiful
JBug22
Kenosha, WI, USA
June 17, 2016
This jacket is my go to for all things semi cold. It leaves enough room for me to put another layer underneath and fits underneath a shell so wonderfully. I use this jacket to belay in on chillier days to keep myself warm during rest periods. It keeps me warm and it not bulky at all. Overall an incredible jacket.
Amazing Jacket
Pete77
Barrie, ON, Canada
April 14, 2016
I just purchased the Cerium LT on sale at a store in Ontario. I have not been able to wear it a lot because its starting to warm up here. I was able to wear it on a cold morning and i was comfortable and not over heating. The sizing is perfect. It is not to tight nor too loose. I cannot wait until next winter to be able to really test it out. Great product Arc'teryx
Good jacket, Great Warranty
Frosty75
Ottawa, ON, Canada
March 22, 2016
I got this as a gift for xmas and I love it. It fits perfect. I'm 5'7 and 170lbs with a muscular built; a medium fits like a glove. I love how light it is and can stand cooler winter days (0 to -5C# without issue. It doesn't block the wind much so a shell is definitely needed for cooler and windy days. But I can tell how warm this would be with a good shell. It will be a perfect jacket for spring skiing over the next few weeks. The material is very delicate however. While closing the car door, the door rubbed against my chest and sliced the jacket open. The edge wasn't even that sharp so it's surprising that it cut the material. I called a few places to get it repaired but no one wanted to touch it. I went to the store that I bought it from to ask if they could recommend a place to bring it to get repaired. Immediately after they saw the brand name, they said that it could likely get repaired on warranty. I explained that I had tore it and it wasn't a defect and they didn't care. They said they would either replace the whole panel or replace the jacket. They took the coat and sent it to the company. 5-6 weeks later I got a response saying they were going to replace the jacket. They no longer had the same color available in my size so they allowed me to choose any other color I wanted. It got shipped 2 days later and now I expect in any day #they said it would take 2-3 days to ship). I understand that this is supposed to be a mid layer but most people wear it as an external layer also. With that in mind, I definitely think the material needs to be a bit more tough. Most activities that I would see myself doing, skiing, snowshoeing, hiking, hunting etc, could easily cause it to tear like it did. But because they were able to stand behind their product like that, I can certainly see myself buying more Arcteryx gear in the near future. Albeit, I will choose the material the clothing is made with more wisely, based on the activity I doing. I'm really blown away by the service I received by the store and by Arcteryx. I think I'm a customer for life.
Down keep leaking out
CHIUJU
Taiwan
March 08, 2016
I am so disappointed about arcteryx's quality in this down jacket. The down keep leaking out every day. It seems that the down leaking won't stop. Perhaps after few months wearing, the jacket will true to the Arcteryx's name.(remain bones)
Insulation layer for skiing
DavCat
Sawbridgeworth, Hertfordshire, UK
March 01, 2016
I purchased the Cerium LT Hoody and Atom AR Hoody as two alternative insulation layers for skiing with a Sidewinder jacket. I tried wearing the Cerium with a fleece & the Atom AR with a micro fleece on alternate days. The Atom AR works particularly well with the sidewinder jacket - it's extremely warm, and the Sidewinder/Atom hoods both fit nicely over a helmet. A toasty combination when temperature falls below -10c! I am concerned that perspiration might make the down in the Cerium LT wet & lose warmth. Sizing - I am 5'11" & 12 stone (168 pounds). The sidewinder in medium, Atom AR in medium & Cerium LT in large.
Love the Jacket BUT DON'T DRY IT!
Arlene
Tacoma
February 28, 2016
I loved this jacket for all the reasons I listed in the PROS: so lightweight, yet keeps me very warm. Resists water nicely. I loved it so much that I bought one for my daughter, who is the same petite size. Problem is, I washed it according to directions. Put it in the dryer at no heat with wool balls. Unfortunately - a bummer, really - it shrunk just enough that it is a bit snug. I tried my daughter's jacket and can feel the difference. But at this price and for all the PRO reasons, I won't give it up. I just have to be careful what I wear underneath - nothing bulky. I would recommend that drying directions be: air dry. It will dry in a jiffy!
Lightweight Insurance
MattGunn
Squamish, BC, Canada
February 23, 2016
Typically when I'm ski touring I carry an Atom AR for insulation at breaks and during the descent. The Atom is generally warm enough to get me through the day but there are always situations that can come us where activity level drops for a time. For longer breaks, colder temps, riding lifts to the slackcoutnry or emergency situations I always want to have a warm layer waiting in my pack to keep my core warm. The Cerium LT Hoody is that layer. Lightweight and extremely packable, the Cerium LT is almost unnoticeable in the pack until it's needed. For a jacket that packs down to just over 1/2 the size of a nalgene, it provides significant insulating value and insures against heat loss when the temperature drops. In combination with the Atom, it forms a versatile layering system that can keep me warm through a broad range of conditions I encounter touring in the South Coast. Design and materials are excellent. The cut layers well between the Atom AR insulating layer and Alpha FL hard shell jacket. I'm a fan of the small stuff sack that attaches to the inside of a pocket - I love never needing to search for it when packing the jacket. The hood is great for extending the insulating value during periods of lower activity. This jacket has been in my pack for every ski tour since I picked it up, I don't see that changing anytime soon.
Great jacket but...
Marie
Cranbrook, BC, Canada
February 22, 2016
I got this jacket for Christmas and so far I love it. It's great for ski touring which I find is what I use it most for. I do find it almost too warm if I am moving, though, and not quite warm enough during transitions especially if it's colder out. It is not enough to really bother me that much though because as soon as I start moving again I warm up. My one issue with this jacket is in the inner elbows and the armpits. The down will simply migrate out of those areas as soon as I bend my arm. The synthetic insulation seems to be in a strange spot as well, more toward the back rather than closer to the chest where a backpack strap might sit. This might just be my body but in the future I would love it if there was a larger patch of synthetic insulation in the armpits and maybe some different baffling in the elbows. As well I found the torso to be a little snug across the chest. I'm 5'8 and 150lb and am usually a very solid medium but I would almost consider getting a large. Best to try it on with what layers you think you'll wear first.
Almost perfect
Sambo
Longmont, CO, USA
January 29, 2016
Great jacket. Warm. The areas without down can get cold. The biggest miss with this jacket however is the lack of any pocket OTHER than the hands pockets. Every jacket should have a chest pocket either inside or outside. If I had noticed it didn't have a third pocket, I absolutely would not have purchased this jacket. Men need a place to put things like sunglasses, etc.
DISAPPOINTED
Becky
Toronto
January 29, 2016
I was so excited to get this jacket at Xmas. The reviews were good. However it does not keep me warm. We have had such a mild winter (Toronto). I can't imagine how poorly it would perform it was a normal winter. Even with a wool sweater underneath, it is not adequate. A shell would provide the same protection. I would not recommend this brand nor will I buy again. For the price point, the performance is very poor.
My Go To Jacket
BapMN
undisclosed
January 23, 2016
I have only great things to say about this jacket. It has become my every day winter go-to. It's extremely comfortable and lightweight, not heavy, cumbersome or constrictive like other winter jackets. The design allows for flexibility and movement. It's warm and breathes extremely well. I live in Minnesota, so I'm no stranger to the cold. Having a jacket that I can go out into the elements on a daily basis and be comfortable is essential to enjoying winter in our state. This piece is great as a stand alone or midlayer. My favorite aspect is the ease of movement and no constriction, while staying warm and cozy.
Very warm and light jacket
Jordan
Cologne
March 27, 2015
I own this jacket now for 1 year and wear it from autumn to spring. For me it's the best goose down jacket I ever owned. It's a goose down yes, but it's a class of its own. Because it's combination of weight to warmth is excellent - plus you don't look like a goose yourself wearing it. What most other goose down jackets with significant less isolation grade do. I love the hoody. It makes you feel warm around the neck an head, so I feel much warmer in a chilly wind, without looking weird. When not using the hoody it keeps the neck warm when the zipper is all the way up. Speaking of the zipper, it works fine, but in the upper 10 cm there is some fabric covering it to feel more comfortable. This fabric leads to the zipper to get stuck a little when pulled up. It's not a big deal, but could be solved better I guess. The jacket is warm in temperatures between +15° to - 5°C as an outer layer. I often wear only a t-shirt underneath at +5°C feeling perfect. And I'm usually getting cold fast. It can easily stand light rain for a period of 1h maybe longer. Wind is no problem at all, what I didn't expect. Used underneath a hard shell it's a great winter combination. I have the "Therme Parka" for winter, though. I use the jacket mostly urban, but taking it on a hike it's where it shines. It can be packed very small and the weight makes it a no brainer. On a bike leaning forward, it could be a few centimeters longer in the back - but that's not what it is made for I guess. If you want a goose down jacket, you reached your destination - don't need to look further.