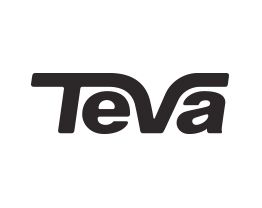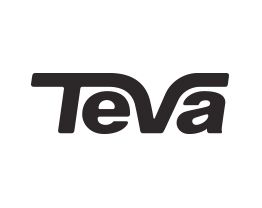 Item #: 332058066
Your feet will feel, look and smell great in the Teva Women's Verra Sandals. The hook and loop Velcro straps let you customize the fit to suit your needs, while the antimicrobial zinc-based finish fights odour-causing bacteria.
Features:
Hook and loop closure system with Velcro is easy to adjust for a comfortable, secure fit
Arch support from a sturdy nylon shaft
Microban® zinc-based treatment fights bacteria to keep feet smelling fresh
Shoc Pad™ reduces stress on the heel by absorbing impact
Specifications:
Upper: Webbing
Midsole: Contoured EVA foam
Outsole: Spider original rubber
Exceeded my expectations!
Michele
Los Angeles
October 04, 2017
I am not a "reviewer" but these shoes are so wonderful I had to review. Extremely comfortable (I walked miles and they did not require "break-in"). Also, I find them pretty cute for an athletic sandal. I am a true 8.5 and the fit is accurate; I love that these come in 1/2 sizes!
I love these sandals!
Brit
Panama City, Florida
September 18, 2017
I have worn these sandals to work all day, on the creek all day in and out of water, and just shopping all day long. My feet have never hurt in them!! When they got wet, I didn't notice any stretching or loosening whatsoever, they were tight to my feet whether I was sinking in the mud or on dry land. I plan to wear them for 2 days at a theme park, i think they'll pass the test given how well they've done with the other things I've done in them.
Love them!
Ruth
Washington State
September 15, 2017
They fit perfectly, and are super comfy. The only thing that I didn't like was that one of the straps was almost too long so the velcro doesn't match up very well, but other than that, I'm quite impressed!
I love my new Verra sandals
Barbara
Moody, MO
September 14, 2017
These sandals are just as comfortable and and good for walking as my heavier Teva sandals, but they are a little dressier. They are perfect to pack for town vacations because I can walk in them all day and then feel a little dressed up in them when we go out for dinner. I love these shoes!
Great shoe - VERY comfortable!
Dianne
Reisterstown, MD
September 08, 2017
Thank you so much for the free shipping! When my original order arrived, it was clear I had over-estimated the size of my feet and, in fact, needed a 1/2 size smaller. I know 1/2 a size doesn't seem like it would make much difference, but it surely does. And thank you for the speedy turn-around time. That is great customer service!
Great for trips with a lot of walking!
Catholic girl
Lafayette, LA
August 30, 2017
Took these to Word Youth Day in Poland and my feet felt great from the 14 day trip! Was walking a lot and they held up well in the rain, mud, gravel, etc. I highly recommend for those doing a lot of outdoor walking!
This is my 2nd pair, and I would like to by it again.
Queen
San Diego, CA
August 27, 2017
I use it for hiking, casual, on cruise, on tour, travel ... everywhere, feel comfort right from the first step. There are the loops on the back and because it useless to me, I cut them off to make the sandal look more casual than sportwear. I also bought it half size up to have more space in front to protect my toes, and when hiking in rough area, I put sock on to protect my feet from debris. The design of this sandal can adjust ( I wear wide size) and it avoid the bunion area so it never cause pain. One time I even waddle in the water and no damage to the sandal.
Hiked Yosemite
Dv
Anaheim
August 26, 2017
I hooked all the way up top Nevada Falls and climbed the rocks of Lower Falls in Yosemite! The provided plenty of protection, support and traction as the mist of the water falls drenched the rocks. The sandals helped dry my feet dry quickly and comfortable.
Love these Sandals
Beach girl
Florida
August 18, 2017
While not a pretty or dressy sandal, these are very stable and conmfortable. I have vertigo and need a sandal that is versatile for everything. I can go to the beach, climb stairs, ride my bicycle and still go out in them. This is my third pair as I wear daily. I would buy again.
Only one slight problem
Lesley
Orlando, FL
August 12, 2017
I love my Teva sandals, but I tend to stub my right foot and these sandals are NOT as durable as other pairs that I have had in the past. The material is shredding and that NEVER happened before. I will still wear them because they're so comfortable.
Love this sandal
phillygardener
Philadelphia, PA
August 03, 2017
I wear these sandals on long walks on city sidewalks. I like that they are waterproof (frequent storms recently) and the color is gorgeous!
Teva Love
Marteva
Phoenix, AZ
July 27, 2017
I had a pair of originals for about 3 years and went to the Verra because there was a low supply of the original and I had tried on a pair in store and loved the feel of them! I kind of miss the originals I had, but overall these are a really great pair of sandals. I brought these to Hawaii with me and took them on countless hikes through sand and dirt and rocks with me and they held up really well! The front straps come up a little too high on my toes and I feel like I could slip my toes out through the middle which I don't like that much. However overall they are great!
One small adjustment suggested...
Narrow footed wearer
Garland TX
July 26, 2017
I have narrow feet (2A). This particular sandal I could adjust to just work/fit, but the other one would not let me tighten the straps enough to hold it securely enough to keep it from flapping/getting caught. Since I wanted to hike in it, that wasn't good. If you could just lengthen the amount of velcro on the straps and allow them to move more freely through the buckles, people with narrow feet would be most appreciate. You have no idea how many people I know with narrow feet who are no longer able to find shoes than fit. They were so comfortable. I walked miles each day right out of the box! Even did the Cliff Walk in Newport RI and felt secure with their traction...way better than tennis shoes.
SOOOO comfortable!
Leigh
Dayton, OH
July 24, 2017
This is a great shoe. Very comfortable and lots of support. I'm 7 mo pregnant and had terrible backaches and my hips were hurting daily, so my chiropractor suggested getting shoes with support. Since receiving these shoes, they are the only ones I wear, and I feel so much better on a day to day basis. Very thankful!
Comfortable but not perfect
Amelia
Washington DC
July 20, 2017
These shoes are overall very comfortable (very nice support) and I like the way they look. They did give me blisters because the bottom of one strap wasn't sewn on correctly, but I put some medical tape over it and they're fine now. Also when my feet sweat they give me blisters on my toes and heels, but normally they are quite comfortable and I'm pleased with the purchase.
Super great sandals
G
Mountains
July 15, 2017
The sandals are so comfortable I hardly want to put on any other shoes. I couldn't believe I wore them right out of the box. I didn't even have to break them in. There's a perfect summer solution to comfort.
As comfy as sneakers!
crazy mama
Tacoma WA
July 15, 2017
These are very comfy sandals! That's what I was looking for! I also wanted something that supported my ankles, so the ankle strap does that, especially since it can be adjusted. It's like having sneakers, but for the summer (I was getting tired of wearing sneakers with shorts, and having smelly feet at the end of the day). I also love the fact that they can get wet, as I walk around a lot watering flowers and they are great for boating.
My Third Pair of Teva Verras
Teva fan
Mississippi
July 14, 2017
I love the 'daintiness' of the Verra style. I love the inside-so easy to keep clean. Love that there is NO WHITE on them. I do wish you had a true navy in the Verra style. The Bering Blue isn't as versatile as a navy would be. I do love the comfort and style of the Verras.
My mom loves them
My mom has called me several times to say thank you for the sandals and that her feet feels so good and she has no pain when wearing them. She truly loves these teva sandals as I love them as well. So thank you for the company that cares for the customer. A big 👍👍👍up on these sandals and I would buy them again for her. Thank you
I would differently buy these again👍
The comfort level is incredible, you can wear them all day takes long walks in them and your feet never hurt, as I have RA and one my my feet @ times can be so very painful,since I've been wearing these sandals I absolutely do not feel any pain.👍😊love these sandals, so thank you so very much for a company that finally thinks about excellence comfort for the customer. As I have spent quite a lot in the past for trying to have the best along with outstanding comfort, I must say teva your the best. Thanks
Sending them back but it's not your fault my feet are old!
Carol
Colorado Mountains
July 12, 2017
These sandals fit well and I liked the color as it matched an outfit. But as I'm in my very late 70s, with some neuropathy from back surgery, there isn't enough coverage over the toe area. A younger person should really like these. I'm returning these, and I've already ordered and received the black/gray Tirra. The Tirra makes my feet look good as well as feeling good.
These sandals are my best friend
Lauren Johnson
France
July 12, 2017
These sandals are the only thing that got me through my Europe study abroad. I walked 10-20 miles a day and my feet were never sore. Waterproof, perfect and versatile to shift from walking cobblestone streets to the beach to hiking to a night out on the town. Best purchase I have ever made and I have the tan to prove it.
Best overall shoes
This is my third pair of Verra's I love them. We live on a lake and use them from water to the store with no problems. They usually last over a year with daily use.
Vera
Dee
Riverside, CA
July 06, 2017
Got the sandal for my sister and she loved it!
Gigi going to Disney
Gigi
Sugar Land, TX
July 01, 2017
I'm hoping these will let me walk miles and miles at Disney World, it's so hot in Florida, I want to try a sandal versus a sports shoe, I hope it has the support to get me through the day. Stay tuned.
Comfy sandal
Sweet Bette
Gainesville, VA
July 01, 2017
God for everyday wear--just wish the ankle strap had a bit more velcro on it.
Comfortable, sheek, & cute. Would buy again!
Farqui
Milwaukee
June 27, 2017
Love the style& color. Appreciate the loop on the heel to assist with putting on/off as well as the grip on the bottom. Not only fashionable but comfy & practical
Wonderful Sandals
Edie T.
Dublin, NH
June 25, 2017
These sandals are supremely comfortable and have great cushioning in the heel. They look pretty with my summer skirts and dresses and also look great with shorts or jeans. I walk a lot and love the way they feel on my feet because they're so light. You do have to be careful to adjust the strap that goes over your instep -- it can chafe otherwise, but they're easy to adjust. I did have to order a half size larger than usual.
Comfort for an old lady body haver
Old Lady Bod
Toledo, ohio
June 21, 2017
Got these because they are insanely comfortable. Have talked 2 other people into buying them because of this, but I'm also aware they aren't really cute. I could have gotten other styles that are but these were the most confortable. If the bottom of this shoe came with a more fashionable back strap it would be amazing. But I love these and wear them daily and they have done wonders for my feet, hips, and back.
A solid Teva
Limpet girl
Honolulu, HI
June 21, 2017
I bought these as a replacement for my old Tevas (model Tevasphere versa, unfortunately not made anymore!), which were my absolute favorites but completely worn out after 3 years of hard use. So far I am happy with my new Tevas as a replacement. They fit well and and were comfortable right away with minimal breaking in required. Good arch support, stay on my feet well, and not too clunky or heavy. The heel is not as thick and chunky as some other sandals I've tried.
Gorgeous AND Functional
Mona Monkey
San Jose, CA
June 16, 2017
I can wear these out to dinner, poolside, in the creek like water shoes and for easy hikes. The perfect pair of sandal. They are not suitable for hikes with rocks, on slippery granite, or challenging terrain.
More colors, please!!
Barb
Cleveland, OH
June 15, 2017
I have the blue ones and Love them!!! very comfortable for walking all day. I would definitely get 1 or 2 more pairs if you had more colors. the other 2 colors match nothing. The purple orchid is really a strange color!
Grandma's shoes
Grandma Chris
Carlsbad, CA
June 12, 2017
I'm retired Grandma, on the go always. Teva's are my go to sandal for the quick trips to the stores, walking the dogs, working in the yard and home. My grandkids love them too..
Great looking most comfortable
WestchesterMom
New York
May 21, 2017
Great loooking sandals, beautiful color, so comfortable to wear all day. I also like the grip on a bottom, important for my bare floors in a house.
Ankle Strap Too Short for Me
IndigoB
Danville, IL
May 19, 2017
This sandal fit well except for the ankle strap, which was too short to attach well after traveling around my thick ankles. I don't have that problem with the old pair of Tevas I've had for so long I no longer remember when I bought them. Normally I wear a size 9.5 but found a size 9 to fit perfectly otherwise. I'd recommend these to a friend with the caveat about the ankle strap.
comfortable and supportive without looking manly
Betty Lou
Florida
May 10, 2017
I bought them for walking while in florida, needed arch support, flip flops just don't cut it anymore. They were great for this. I might have narrow feet but I had to tighten the straps near the toe so it kind of overlapped on the end and was not wild about the look and it chafed a bit, nothing to cause a blister or anything. I think they are cute and not therapeutic looking or manly looking and this color goes with allot.
like them a lot, a few comments
There is not enough leeway for the gripping part of the velcro on the toe strap. Should provide longer strap with simple instructions on how to cut after setting to correct length. My suggestion.
Very pretty, very comfortable - a good combination!
Shore gal
Old Saybrook, CT
April 23, 2017
My old Teva sandals lasted for 15 + years! I didn't think that Teva could improve on the platform. But my hard to please feet thought otherwise. I haven't had the opportunity to wear these around yet (too cold in New England), but I'm really looking forward to it!
Great summer sandals
Roberta
Madeira Park B.C.
April 13, 2017
Very well made, should last for a few seasons, looks nice on. Slightly scratchy but not enough to pass on them.
Great summer sandals
Roberta
Madeira Park B.C.
April 13, 2017
Very well made, should last for a few seasons, looks nice on. Slightly scratchy but not enough to pass on them.
Comfortable, stylish, and great arch support!
Traveling mom
Philadelphia, PA
March 27, 2017
I bought these shoes for a beach vacation where I expected to walk a lot. They were perfect. Super light weight, durable, easy to clean. I need extra arch support and these were great - I was able to walk with no pain for miles on uneven ground each day. It's also so easy to achieve a perfect fit because all straps are adjustable - perfect for me because I have narrow feet, and strappy sandals are usually too loose across the top. The neutral color is easy to blend with many outfits as well.
The Best
summer teacher
Texas
March 20, 2017
In the summers I teach academic camp for six weeks straight, plus two weeks of training. Every day we are all over a college campus, going up and down hills and staircases, through pouring rain and on field trips to parks or the zoo or other buildings on the campus. I'm on my feet nearly all day, and I've never gotten blisters or felt uncomfortable in these shoes. They go with everything in my teaching wardrobe, whether summer dress or t-shirt and capris. They are definitely sturdy. They can get wet and they don't fall apart or crack. I am super cheap so I never buy name-brand shoes, but these are so worth it. I've worn them of every day of the camp I teach at for two summers now, plus much of late spring and late summer into fall, and they've never let me down. Great shoes!!
Love this pair
Countrygal
El Paso, TX
February 24, 2017
I used these sandals 24/7 during Spring and Summer. Went shopping, did my gardening, traveled and hiked with them. Got many compliments and was asked where I bought them. I bought two pairs, the light purple and dark pink. Now, I need to replace one of these pairs because I just about wore them out after 3 years. Just love the comfort and support on my arch. Will be buying another pair soon.
Love the versatility and comfort
Charity
Blue Ridge, GA
February 22, 2017
Love these sandals, they are my "go to's!" Purchased for a family trip to the beach. Only shoes I took. Worked out great for dressy nights out for dinner and lazy days with the kids on the beach. My husband thought they were very flattering and complemented me several times on how great he thought they were.
Love my TEVA's!
Nance
Indiana
February 19, 2017
Love not only the fit but the color as well! Great shoe! Worth the price! I'm never disappointed with TEVA shoes!
I would recommend these sandals!
Wsb
Iowa
February 08, 2017
These are so comfortable on my feet, and will soon be going with me to the beach. They are great for sightseeing and shopping - a great summer shoe that fits well.
Very comforatble, supportive, and stable in water.
Steph
Boston
February 06, 2017
I bought these for a trip to Costa Rica and wore them for several hours hiking without breaking them in. I got no blisters, except slight irritation around my big toe, which is not bad considering that I had never worn them. They went through the water and muddy rocks very well and I was very glad not to be slipping around. I was VERY thankful to be wearing them and suggest them for rocks/water/mud. Arch support was AWESOME- I'm looking forward to wearing them around the city this summer. In the words of my boyfriend, "those TEVAs are a lot more stylish than I was expecting." Haha
Lover of Teva
Caitlyn
Starkville, MS
December 18, 2016
I bought the Teva Vera in blue for my mom for Christmas this year because she always tries to steal mine. I have the Vera in purple and I not only love the color, but I am obsessed with them. My fiance and I took a wild adventure into Sipsey Wilderness to find these hidden waterfalls. We ended up walking in a river for about 4 hours to find our way through. These shoes not only lasted through but stayed tight to my feet. I wear these everywhere (when it's warm enough) and they haven't showed the slightest bit of wear and tear. They can be slippery when walking in the mud and upslope, but I don't know a pair of shoes that wouldn't be. Overall, these sandals are amazing and very durable for anything that nature throws at you.
I wear these everywhere
Eve
Brisbane
December 13, 2016
I bought these shoes in blue for my upcoming travel, however I've worn them once around town and I now where them everywhere. They feel like a supportive mattress for your feet yet they are so light and even look stylish. I have flat feet and feel gently supported - enough to wear all day.
Walking on Air
Sarah Walks Alot
TX
October 21, 2016
I have a surgically repaired foot, and Teva has been my go to for stability, comfort and style for some time. I just can't get over the cushiony feeling of these W Vera!!!
I would buy this product again
Jane the nurse
Bartlett TN
October 03, 2016
I love my Teva sandals and wear them everyday. I wear them with shorts, jeans, khakis and some dress slacks. They are so comfortable and light weight and form perfectly to my feet. I have flat feet and they help my balance tremendously. I have 5 pair of these shoes and would highly recommend them to anyone. They are very stylist and people are always complimenting me when I wear them.
SOOOOOOO comfortable
Babs
SW Indiana
September 23, 2016
I put these on right out of the box and have been wearing them for this the third day. I can hardly believe it. I have a narrow foot and have a hard time getting shoes to fit but with the adjustable straps these work very well. Only thing I would change is a wider strap across the toes to hide my long ugly toes.
Great pair of sturdy casual outdoors sandals
KVMSF
San Francisco, CA
September 18, 2016
For this style of Tevas, I would size down if you wear 1/2 sizes. I got the 9 (I usually wear an 8 1/2) but have a bit too much toe room. Since the straps are adjustable, they are still very comfortable. Wash up great when getting them dusty with camping.
I would buy this oroduct in every available color
Patty
Sarasota, Florida
September 17, 2016
I reach for Teva sandals as first choice when dressing to go out. Comfortable for all day wear , and walking about. Love the Grey, goes with everything. Love the other colors for a splash of brightness.