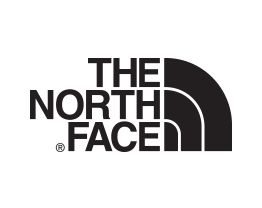 Item #: 332024587
Stay organized while navigating from point A to B with the women-specific 31L Recon daypack that features a redesigned suspension system for all-day comfort, a 15" laptop sleeve in the main compartment and a tablet sleeve in the front compartment. A hydration port and two stretch-mesh water bottle pockets make it easy to stay hydrated when you're on the go. A stretch-front stash pocket allows you to carry a helmet, soccer ball or stash extra gear on the exterior.
Features:
Women-specific FlexVent™ suspension system boasts custom injection-molded shoulder straps, a padded mesh back panel with a spine channel that's specifically shaped for an ergonomic fit and a wicking lumbar panel for maximum support and ventilation
Women-specific shoulder straps with flexible attachment points are contoured for a women's smaller frame
Padded, fleece-lined 15" laptop sleeve in main compartment protects laptop from bumps and falls
Padded, fleece-lined tablet sleeve located in the front compartment for quick access
Front stash pocket with stretch side panels for additional volume
Secondary compartment has internal organization with a fleece-lined media pocket, secure zippered pocket and elastic webbing for cord management
Reflective bike-light loop, reflective water bottle tabs and reflective shoulder strap webbing create 360 degrees of reflectivity
External fleece-lined pocket for sunglasses or electronics
Two water bottle pockets made with stretch mesh offer ability to conceal contents
Comfortable, padded top haul handle
Sternum strap with whistle buckle
Removable waist belt
Specifications:
Weight: 2 lbs 9 oz (1.179 kg)
Volume: 31 L
Dimensions: 19.5" H x 14" W x 9.5" D (49 x 36 x 24 cm)
Laptop Sleeve: 12.25" x 13"
Materials: 210D Cordura® nylon mini-ripstop
Most uncomfortable backpack EVER!
asas79
Little Rock, AR
March 10, 2017
I am totally stunned that there aren't more reviews stating how uncomfortable this backpack is! The straps are the absolute worst design of any backpack I've ever owned. They come in right up against my neck if I don't deliberately position them more outward than they are intended to sit and make an ongoing effort to keep them there. They are also very stiff! But what makes it almost unbearable to wear is the sandpaper-like material around the straps. It will rub your neck RAW quickly if you don't wear a high collared shirt. The same goes for the inside of your arms if you aren't careful, but at least your arms aren't smashed against the straps. Additionally, this backpack holds less than I anticipated, sits weird on me, won't stay upright when I sit it down, and the laptop compartment is TIGHT. The organizational compartment is nice and there is a nice padded handle at the top (good thing too bc you'll need it to keep it upright and/or carry it once your poor neck can't take anymore abuse!). It does also seem well made although for me personally that doesn't matter being as though I won't be using it. Overall this is the most disappointing purchase I've made in a long time despite the fact that I got it at half price. I am definitely going to try to return it. I should have sucked it up and got another Patigonia backpack, but half price was so tempting and it got such good reviews. This was my first and last TNF backpack purchase.
Totally worth it! Would buy again
Letty
Orlando, FL
March 06, 2017
Totally worth it! high quality and lots of space really well divided inside and outside the bag. Easy to carry on and comfortable if you are going to spend long time walking or hiking
Everything I Needed in a Backpack
Kat the Grad Student
NY
February 28, 2017
I won't lie. I bought this backpack for school, not hiking. I already own a hiking backpack but when my trustworthy jansport split at the seams I knew I needed to make a new purchase. I researched online and compared shops, prices and online reviews unendingly. Here's what it came down to: I trust Northface. Pound for pound some of the best equipment and clothing out there. I knew if I did the research and found a product from Northface that met my specifications it would get the job done, and it does. I was looking for a lightweight backpack that could carry some heavy loads, a laptop sleeve, and a water bottle sleeve. The front pocket is perfect for all my extras: calculator, pens, name tags, even an extra scrub top! An additional thing I wasn't looking for that pleasantly surprised me: the zippers are thick and sturdy. I feel like my belongings are secure. Also, I'm always surprised by how light and natural the fit feels. If you're agonizing over your backpack purchase, fret not. Look up your specifications and you can find something at Northface that is not only good quality, but it will last a long time.
In love with this backpack
Raq
Berkeley, CA
February 28, 2017
I use this backpack for college and it fits everything that I need! I bought this backpack specifically because my back was hurting from my previous backpack and this backpack helped me resolve that problem.
Best backpack I ever owned
Rudy
Mesa Arizona
February 28, 2017
I use this product for work and travel is always with me awesome
Got the purple recon
Goingbacktoschool
Grandville, MI
February 23, 2017
Got this backpack for school. The color is not as bright and vibrant as the picture indicates which is disappointing but still a good backpack. Even my camera makes the backpack look more vibrant than it really is. The main color is more a darker purple.
Recon backpack
Savannah
Indiana
February 21, 2017
I bought this backpack a couple of weeks ago and I love the color and support of the backpack as well as all of the space inside of it!
Great as always
Anna
Houston
February 21, 2017
Great product. I bought the TNF black and assumed it would be all black like the picture but some of the straps are grey.
Great product
The Wife
Las Vegas, NV
February 18, 2017
This backpack was a gift for my husband. He uses it for work, to carry laptop, supplies, etc...
Amazing Backpack for College Students
Zoe
Fort Collins, CO
February 17, 2017
The laptop sleeve can fit pretty big laptops, and comfortably while doing so! The many pockets are helpful for keeping little things aside from the big things. Carrying it around campus feels so much better than past backpacks I've had. Recommend 10/10
I would without a doubt buy this product again!
GLW
Virginia
February 16, 2017
This product is not only cute, but durable, comfortable, and has plenty of space!
Favorite backpack ever
T the Pole Vaulter
Helena, MT
February 15, 2017
Have used the recon for all of my high school and college careers. Also use this bag for track and field. Fits everything you could ever need and keeps it all organized! Love the double water bottle holders as well. Also keeps your laptop very safe. So much love for this backpack and hope the north face always carries it
Great buy, great backpack
Grant the Great
Columbus, Ohio
February 15, 2017
Awesome backpack!! It hasn't let me down yet. There is a pocket for everything which is great. It is very comfortable once you get the straps adjusted.
I highly recommend this backpack!
Halley the Nurse
Boston, MA
February 15, 2017
The bag is perfect for school and work. It also doubles as a small weekender bag! Buy this bag!
Fantastic Backpack!
Mom of 4 girls
Boston MA
February 14, 2017
Got this for my daughter. She liked the style and comfort and I liked the quality and reputation.
Great Backpack!
J.P
Boston
February 14, 2017
My son, who is a freshman at High School loves this backpack. Easy to load and unload, comfortable and stylish!
This backpack is the best!!
Meagan
Lubbock
February 14, 2017
This backpack has the perfect amount of room and I love all the little pockets! It's very comfortable to wear even when carrying something heavy!!
Very convenient and compatible
Jay
New Jersey
February 14, 2017
After purchasing this bag, I just asked "where have you been all my life? It basically solved a lot of problems I have with backpacks.
Very sturdy and reliable
Eli
Fremont, California
February 14, 2017
I like the way it is padded because it makes carrying​ heaving textbooks really easy. The zippers make for a great space for organizing smaller items as well, and the overall look is very simplistic which is exactly what I was looking for.
Good quality
Stephan
SoCal, CA
February 14, 2017
Used this backpack for day trips to Disneyland. It is comfortable and holds a lot. The backpack is slightly heavy without anything in it.
Not Exactly As Expected
CollegeRower
Minneapolis, MN
February 09, 2017
Overall I am satisfied with this backpack and plan to use it for the rest of college. However, there are a few things about this backpack that bother me. 1) I ordered the surf green color, in the picture it looked more mint colored, when I got it, it was more of a pastel neon green, if you can imagine that. Overall I was very disappointed with the color. 2) The bag is smaller than I thought it would be. I am a college student and needed a large bag, I find myself having to chose which things to leave each day because this backpack just cannot fit it all. Despite these issues I have been able to continue using this backpack and I would recommend it as long as the buyer is awareness that it is smaller than other bags.
Great pack, great value
Liz B
Ithaca, NY
February 05, 2017
Great backpack for school, weekend trips, hikes, and as a carry-on for flights. I had my first one for over 8 years, with only a few minor tears and dysfunctions. I was getting ready to replace it, when I tried my luck at getting them to replace it (there is a life time warranty for manufacturing defects), which they did in about 7 weeks. Worth the wait. I will continue to support this company for a long time.
Great Backpack, Overall
Student, Intern, Commuter
Chicago, IL
January 05, 2017
I use this for my commutes to work and school, so I have a lot of my everyday needs in it. I thought the carrying capacity would be higher, but if you really stuff the bag it expands to fit everything, and it stretches out a bit. The bag is super lightweight and comfortable, I just have a few issues with the general design, but they aren't a big deal by any means.
Perfect backpack for school
Hume the Eldest Child
Seattle, WA
January 03, 2017
I got this as a Christmas gift. Best backpack I've owned, seams and zippers are great quality. Looks great too- I dig the north face aesthetic a lot.
Perfect for college
Jake
Minnesota
December 30, 2016
Using for college...great for laptop/ipad
Great Backpack
High school student
Fort Worth Texas
December 19, 2016
I got this backpack for school. My old backpack, the Isabella, is 9 years old and still in great condition, just too small. My family has always had great success with North Face products. I really like the asphalt camouflage color.
Great girls backpack.
Dad
Overland Park, KS
December 15, 2016
bought this for my daughter for college. Works great and she loves it.
Awesome Backpack
Zach
Houston
December 14, 2016
I use this backpack for medical school, and I love it. I can fit all my books and a day's worth of food and beverage to camp out at the library. The water bottle sleeves are excellent. The laptop sleeve is elevated so you can't hit your computer on the ground. Plenty of pockets for organizing, tons of room if needed but thin if more on the empty side. Overall, best backpack I have ever had, and with the quality I expect it to last.
Above expectation!
Mom of student
North Olmsted, OH
December 14, 2016
Great size capacity for carrying heavy loads of books without added stress on shoulders and back! Only downside is that when full, it tips over when sitting it down instead of staying upright!
Perfect pack
Kelserator
Lubbock, TX
December 13, 2016
This product is great for carrying heavy books to and from class and for packing for a day hike in nature! It has a laptop sleeve that is great for hey laptop and it is perfect for traveling and that person on the go.
Nice backpack, but came in wrong color
KK
New York City
December 09, 2016
I really like this backpack. It is large & holds a lot of stuff inside. However, when I ordered this backpack it was supposed to come in white with green and coral accents. Instead the backpack I got was all green with a few coral accents. I was starting school & needed a backpack ASAP so I didn't have the time to send it back. The color it came in actually quite ugly & I really hate that part about it. I get a little annoyed with it being the wrong color every time I look at it. I am considering purchasing this bag again, but hopefully in the correct color, once I save enough money.
too bulky and heavy
Anni C
NYC
December 03, 2016
I brought this bag for traveling. when lifting the bag its a little more heavy comparing with when you're carrying on your shoulders.
Awsome backpack !!!!
maddog86
Greeley, Co.
November 30, 2016
Awesome pack!!!!!
Bought this pack in 2004, used all over the world!
Phil
Seattle
November 29, 2016
This North Face Recon bag is incredible. Granted, I am reviewing the old version from 2004 ish. I purchased this Recon pack in my Sophmore year of High School in 2004! This pack has now been in nearly 20 countries across four continents. I'm 28 now and am blown away that I continue to use this pack EVERY day for work, gym, and day hikes. I'm tempted to buy the new version which is why I'm on here writing a review.. but my current pack has a lot of sentimental value to it :) . We'll see, but I can tell you, I bought this pack in 2004 and everything, zippers, the netting in the back, EVERYTHING is in perfect shape. THe only wear and tear visible is the white north face label stitched into the pack. It's basically brown at this point but obviously that doesn't matter. Unbelievable pack and still in style 12 years later. Thanks North Face, oh, and REI for selling it to me!
Excellent product
Dillon -Athlete/Student/Mountain Biker
Texas
October 31, 2016
Amazing Product I have put at least 40 poundsin this bag of gear and I thought it would break after a day of use due to such weight it has still held up and I have had it for 6+ Months now and have used it for a variety of things all of which it performed perfectly in
I would not buy this again
ker46
Mississippi
October 25, 2016
I got the surf green color which looks like a beautiful mint on the computer screen but when I got it in the mail is was an ugly green color. Y'all need to make your pictures of the product look like they do in real life. (Btw I know it's called surf GREEN but I went off of the picture) and they get really dirty really easily. The backpack also doesn't sit up. It's always falling over or sliding down. This product was horrible considering the money I paid for it.
Only backpack I'll ever use
Nurse Ang
Houston, TX
October 23, 2016
I've owned the recon for a few years now and it looks just as good as when I initially purchased it. It has gone through the massive loads of stuff through nursing school, Texas gulf coast weather, and is now with me while I work. I also take it on outdoor adventures when need be. I love this backpack and will never buy another type. I doubt I'll have to replace mine any time soon, but if that time comes, I know exactly what I'll be purchasing!
Perfect Backpack
Melissaaa
Austin, Texas
October 20, 2016
I bought this backpack four years ago when I started college. I wanted a backpack that would last me through college and beyond. This backpack has done just that! It always fits everything I need while remaining comfortable on my back. I have also traveled around the world with this backpack, from England to Russia to Singapore; it has held up every trip. I don't currently have this new and upgraded version, but I'm sure it will perform just as well. Highly recommended.
Love this backpack!
AK
Richmond, VA
October 13, 2016
I had high expectations for this backpack and it didn't fail me! Perfect for any occasion I'm out and carries my heavy textbook without much discomfort. Would highly recommend!
Excellent
Gracyn the Swimmer
Cincinnati Ohio
October 11, 2016
I use this backpack every day at school. I bought it because my old backpack was hurting my back. Since I have switched to the North Face Recon, I can carry more stuff without my back hurting. Great product.
I ABSOLUTELY LOVE this backpack
Brandon
Richmond, Ky
October 11, 2016
I use this product for College and i have enough room to fit in all my school books. On the weekends i use it for back packing and it works wonders. I highly recommend this product
Love/Hate Relationship
KyTerp
Lynnwood, WA
October 04, 2016
I feel like something is either wrong with me or my backpack. Everyone is writing these great reviews and I am not impressed. I love the look and color of my pack but it is so heavy and uncomfortable. My shoulders hurt from wearing it after only a few minutes. It could be the stiff cardboard in the back or the stiff shoulder straps. My water bottle pouch also tore very easily and my dog bit through the straps in minutes.... not impressed with my first ever North Face backpack.
Perfect for work!
AK
East Coast
October 02, 2016
I needed a lightweight yet sturdy bag work work and commuting. The Recon has exceeded my expectation on every level. Love the style, functionality and ease of use. Great padded compartment for my laptop. I would definitely recommend this product.
It was the best backpack
Zan
San Francisco
September 30, 2016
I thought the Recon backup was the best design ever with a space for everything from school to day hikes. My first one lasted forever and the only reason I got a new one was that I'm an adult now and needed a more professional color. As other reviewers have mentioned, my newer model has had fabric and foam ripping. Apparently that's not covered under warranty and that's a shame because I've only had this one for a year. I've bought this backpack for several other people because I've liked it so much, but I might have to look elsewhere due to quality issues.
Nice but seam was ripped andd only 2 weeks old.Poor quaility
Carlos
Santa maria ca
September 28, 2016
Loved this backpack at first, but 2 weeks in I seen the seam was ripped and one strap was longer than the other. Needless to say im returning mine.
Amazing backpack with great space and pockets
Jonah
Michigan
September 27, 2016
I use it for school everyday and for fun adventures on the weekends. It works like a bream for both and is very easy to navigate and move things around for best acess
High Quality Backpack
Jules
Cape Cod MA
September 23, 2016
Love everything about this backpack. Plenty of pockets for everything I need to bring with me. Light weight and stylish!
Wore Out Fast, Not Worth It
Abby
Philadelphia, PA
September 23, 2016
Previously had a Recon, in middle school into high school and loved it. When it was finally time to get a new one, I wanted the same backpack. It was comfortable and fit everything I needed it to while protecting my laptop. Bought a new one < 2 years ago that was the model before the redesign and the back has already started to rip and show the foam underneath near the base of the backpack. As a poor college student, this was an expensive purchase for me and I am extremely disappointed with the quality of the new backpacks and will probably need to buy a new one shortly. It will probably not be another North Face.
Awesome backpack! Fits a ton. Super comfortable.
Rho
Grosse pointe, MI
September 23, 2016
My son uses the backpack for high school. It fits several text books and binders plus lunch and a large camera. It's comfortable too.
I have bought North Face backpacks for years.
Tina, mom of 3 kids
Oklahoma City, OK
September 22, 2016
I have been buying North Face backpacks for years and my kids love them and its the only back pack they carry for school, camping etc.
Great pack
S
Rochester, NY
September 22, 2016
I had a TNF big shot 2 before buying the recon, the strap system is amazing it feels like the pack is half weight with the same amout of stuff in it. Colors are great and organizer is amazing.
Great Product!
Tori
Chicago
September 18, 2016
I really like this bag. I love the bold colors that NorthFace offers. I also really like all of the compartments within the bag. The only drawback to this bag is that I wish it were wider. If it were wider, I would be able to fit more inside!
I would buy this product again!
Ayee
Bakersfield, CA
September 18, 2016
Comfortable. Could fit a lot of stuff.
Yes, I would buy it again if I had to.
Very Satisfied Mom
Yonkers, NY
September 16, 2016
lol my inlaws had bought this for my daughter i believe in her last year of high school. she is now in her third year at college. i had cleaned out her room and realized that i could use it for myself. I was looking for a bug out bag, just going online. there is no comparison. i will get two more for my other children to carry in an emergency, til then ill wear it til it falls apart.
Excellent product!
Jane
Weatherford, Oklahoma
September 16, 2016
Purchased this for Nephew. He absolutely loves it! Uses it for school, sports, overnight trips etc. Very pleased with this product!
Would buy again. Plenty of space to carry all my things.
Margevenable
Louisiana
September 15, 2016
Carries everything I need for school and more. And I still have plenty of room.
Finally found the perfect backpack
Bobby
New York, NY
September 14, 2016
I was hunting for a new backpack for college, and after going through numerous brands, I'm glad I settled with north face. This backpack is great and compact and can fit all of my books comfortably. The reason for 4 stars is because the largest zipper can be tough to open/close, but this con is outweighed by the bags durability. The only thing missing is waterproofing the bag.
Great product!
Mom
Melrose, MA
September 09, 2016
We always get a North Face backpack for back to school - my daughter loves them and won't even look at any other kind!
Great Bag, this our second one bc our first was so good!
Dad
Ok
September 08, 2016
The bag works so well for my oldest son we bought it as a reward for the next son.
Perfect for high school boy!
Smiley
Poestenkill, NY
September 08, 2016
Purchased this for my 14 year old son. At his school they rarely use lockers and carry their books all day. He needed a big that was large but comfortable and this meets both criteria.
Love it best backpack I've ever owned! !!
Josh the student
Murfreesboro tn
September 08, 2016
I use it mostly for college
Great Backpack!
Lex
PA
September 08, 2016
Great back pack for school. Bought this bag for a highschooler and she is able to fit all her books! The bag is light which makes it easier on the back.
Great Backpack!
Mom from Ct
CT
September 07, 2016
Terrific backpack for high school daughter. She loves the way it looks and the great storage it provides. Durable and comfortable to carry around all day.
Love this backpack!
Abba
New Jersey
September 06, 2016
I use this product to take some things with me when I go to the field to shoot hoops. It holds a hoodie and water bottles and my speaker plus some snacks etc.. I also have one that I use for school. I love it. Lots of great compartments and its COOL!
Best backpack I've ever bought!
Haley Anne
White Lake, MI
September 03, 2016
This backpack made going to school a little less painful. There is a great level of comfort in this backpack, as well as the fact that I can fit all of my book in it. Would highly suggest this to any student, high school or college.
I would buy this product again.
Ryan
Cleveland, Ohio
September 01, 2016
I use this for school. Everything about this great, ample space, but not too much, highly adjustable and comfortable.
I would buy this product again
Sarah
Chicago, IL
September 01, 2016
Great for school. Works perfectly.
This product is great
Bailey
Denton, Texas
September 01, 2016
This backpack is great for college use, it has a great compartment for your laptop and plenty enough space for all of your supplies.
Great quality and comfort
Jason
Colorado
August 31, 2016
Great bag with some fleece lined compartments, which are a huge plus! Only complaint is that it's a little on the small side for school, but I don't carry a lot of books anymore. Great overall quality.
I would but this product over and over again.
Raechel Babb
Charlotte,NC
August 30, 2016
I love this product it lasts forever everything about it I love!! There are just enough pockets for me to keep my things organized as a student and is comfortable on my back.
Daughter Loves it!
jenmcphaul
Paige, TX
August 30, 2016
My daughter chose this backpack online for her freshman year in high school. She was undecided about keeping it but now that she's using it every day, she's glad she kept it. It's sturdy and holds everything she needs. She was a little worried about the stiffness of the big pad on the back but that pad helps the backpack keep it's shape and not topple over when tossed on the ground. As a mom, I'm hoping this bag lasts through the entire school year and even into next year!
Pros and Cons
Brode
Minneapolis
August 30, 2016
Good Laptop Sleeve with plenty of padding. Consequently not a lot of room in the big pouch for things like textbooks and notebooks. The smaller pouch with zipper pockets and such was very nice.
I'm Impressed
Myranda
Texas
August 30, 2016
So this is my first ever north face purchase. I must be one of the only people without a macbook so I find it impossible to carry my HP laptop. Luckily this bag fits my laptop with ease without a case. It is VERY spacious. I LOVE this bag. I will be using this on my cruise due to the fact that it has many pockets and is very roomy. The bag is very stiff....but I can't complain since it secures my laptop
Great Backpack!
Mark
Houston
August 29, 2016
This backpack is great. I haven't found anything lacking with this product. I would highly recommend it to everyone.
Perfect!
nf321
Denver, CO
August 29, 2016
I use this backpack for school and have enjoyed it everyday! Lots of pockets for easy organization and storage.
Excellent item for many uses
Elizabeth
North Smithfield RI
August 28, 2016
Great for school, there are many pockets and a good amount of room for books and notebooks!
I should've brought one much sooner
Mister thrifty
Richmond va
August 28, 2016
I'm a parent on a high schooler and 5th year college student. My wife an I buy back pack very yr. it's been such a waste, never lasted. If we would've purchased yrs ago it would paid for it self time and time again. Greta backpack. Both kids have them now. Thanks the north face.
Totally awesome!!
Haytay
Michigan
August 26, 2016
Backpack is great and very supportive. It came in right on time and the padding on the back is very nice. I just wish there was something on the bottom to keep the backpack up right
Great backpack
Haley
Clemson, SC
August 25, 2016
I have a bad back and needed something with lots of padding. Definitely gives me good support and has a spot for everything. The only con I have is that the look/feel is a little bulky, but I'm hoping that'll change with a little use.