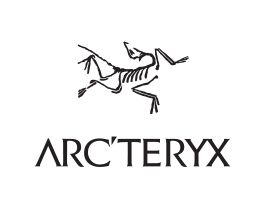 Item #: 331986680
Designed for technical approaches on difficult terrain, the Acrux SL (Super Light) leverages advanced Arc'teryx footwear technologies for optimal fit, agility and traction, then streamlines them for exceptionally lightweight performance. The Adaptive Fit Lite design uses zonal stretch that shapes to the foot for an exceptional fit and is highly air permeable for comfort in warmer conditions. Easy to pack and carry, the versatile Acrux SL is light, exceptionally durable and designed to handle demanding approaches, scrambles, day hikes and everyday wear.
Features:
SL: Super Light - Uses the lightest weight materials available to provide high weather protection, performance and/or packability, but with limited durability
Front and rear pull loops to allow you to put shoe/boot on more easily
Integrated lace hole reinforcements for improved durability
Seamless one piece upper with thermolaminated construction is highly abrasion resistant, durable, light and hydrophobic
Highly durable EVA foam midsole absorbs shock while providing precision stability
Vibram® MegaGrip™ rubber compound is durable and grippy
Custom developed 3D moulded Ortholite™ footbed delivers maximum comfort, breathability and arch support
Sharp heel brake and mountaineering heel tread for stability, traction and braking
Arc'teryx Adaptive fit utilizes an independent liner that conforms to the foot for a custom fit with no pressure points
Womens' specific design for optimal fit and performance
Smearing grip insert, with lateral durability lugs
Spherical heel shape for improved braking and smooth stride
Not even a year of light use
Ed209
Chicago, IL, USA
November 21, 2017
I used these shoes for a ONE light hike and ONE walk in the woods. The rest of the time these shoes were used for city walking. The ventilation panel is coming undone and ripping. The soles are coming unglued
Sweaty
Johno
Manchester UK
October 05, 2017
The lining of these shoes is both a blessing and a curse: on the one hand it's a snug fit that makes the shoe feel natural, along with the still soles it makes for an incredibly sturdy shoe that you can really push, however, it also makes the shoe very sweaty, and as a result, stinky. The soles are very grippy, which is essential in a good approach shoe, and as already mentioned; they have a good level of stiffness, which makes traversing rocky terrain considerably easier in my experience. The shoes are waterproof so long as no water makes its way into the lacing, which is, as you can imagine, pretty easy. However, compared to other approach shoes, the rest of the shoe is essentially bomb proof. The last little niggle about these shoes are the laces - they're incredibly low friction - which is cool until you find yourself having to retie them the whole time. All in all they are a good shoe, however there are a few cons that I feel are too considerable to warrant the price tag.
Good all round shoe.
Craig
Falkirk Scotland
September 05, 2017
Received these awesome shoes today and they got fired straight onto my feet .Fit is really good no tight spots, rubbing or pinching when normally walking . My only point on fit is that the one piece upper sometimes pinches when you go into a squat positions and put extreme flex on the toe cap ... but this is a minor point as it never really happens. I took them out for trail run today over a variety of terrain , mainly being - mud , gravel , concrete , beach shingles and rocks . I have to say out of any shoe I have used these are some of the most versitile footwear . Grip is great , the upper is really tough , not a scratch on them after walking over all the rough stone and single .Also completely waterproof after taking them through sallow water . Id recommend them to anyone who wants a rugged everyday shoe or something for outdoor or off track walking
Great complement to ski boots for Cascades mountaineering
Pete
Seattle, WA
June 05, 2017
Bought these several months ago but gave them their first true test this weekend in the North Cascades, gaining 2,000 feet with a 45-lb pack (overnight gear + ski mountaineering setup) up the Eldorado Creek trail and over the infamous boulder-field, then, many hours later, after taking the ski boots off to gain the dry rock summits of Austera and Klawatti peaks. They performed exceptionally as hikers (even with pack-weight), had terrific grip on the boulders, and were light enough I was able to carry them in my pack, during the ski portion, for the summits. (My partner wasn't as happy, stashing his more traditional approach shoes at the end of the boulder-field, and settling for doing the rocky summits in ski boots.)
Chaussure qui fait comme un gant
Donald
Montréal, QC, Canada
June 03, 2017
Ça m'a pris quelques temps à m'habituer à les porter, en raison de la prise serrée au pied. C'est comme le feeling d'une varappe rigide. On est pas habitué (nous les hommes) à porter des souliers si serré. Ceci étant dit, une fois aux pieds après quelques pas, on apprécie grandement sa légèreté et la solidité au sol ou sur terrain accidenté, que ces souliers nous apportent... qui est son but premier, avec son empattement étroit et la raideur de la semelle, c'est du solide!
Great Shoe
RichardL
Cleveland
April 06, 2017
This is an incredible shoe. It is my second pair, the first is the Gortex version. i wear it for virtually everything now.
Ultra [insert aspect here]
Guttersmurf
Southampton, UK
February 14, 2017
To preface this review I am going to point out that my pair of Acrux SL (Deep dusk size 10 bought January 2017 if that helps Teryx track the issue down) had a build fault, and that is the reason for a 4 star review, otherwise I would definitely give them 10/10 5 stars Olympic Gold hall of fame etc. So the pros : They are ultra light. Noticably lighter than a pair of low top converse. Noticably lighter than my Acrux2 FL GTXs. It's astounding that they are so supportive and protective of your feet, and yet are so light. I am fully impressed. They are ultra comfortable.. ish. I have a pair of Acrux2 GTXs and these are definitely more comfortable. The ish is the quality control issue. My pair of SLs did not have the little 'fold line triangles' cut out between then laces at the end of the toe box. As a result the flexing of the material -being constrained by the laces- caused the laminate to be levered into my foot. Literally the most painful first half hour in a pair of shoes I've ever had. So I took a pair of scissors to my warranty and made them myself. I simply didn't want to wait for post, otherwise I would have returned them for replacement. Since being "fixed" they have been absolutely excellent. They are brilliant and I can see why others have said they use them daily now, I sure do!
Mixed opinion
GB66
Peterborough ontario
January 30, 2017
Bought these shoes just after they came out. They broke in quickly, and they fit well. Unfortunately they tend to smell bad (something unique about these, as I haven't had problem in other shoes). May buy them again, but with removable liner. Recommend but with qualifier .
Functional
Stokka
Vancouver, BC, Canada
December 01, 2016
These shoes are made for mountain trails and approaches. You can step on a wet rock, edge on a boulder or cross a talus and all that with confidence and in good comfort. For those of us (including myself) who used to hike in trail runners - this is not a trail running shoe. The sole is harder and shaped for grip and stability, not for rolling forward and softening your step. I find that that the wide footprint of a trail runner is the price you are paying for some stability in a soft shoe. But a wide footprint makes it more difficult to place your foot and sometimes requires constant attention. The smaller footprint of this shoe makes life much easier on a trail. Overall I am very happy with the Acrux SL and it now become my primary dry weather hiker.
Took a bit of time
Charles
Devon
November 25, 2016
I bought these to replace some Saloman's that had seen better days. Wanted a shoe that was tough, comfortable and looks good. These ticks all the boxes, but did take a while on the comfort side, they needed two weeks of walking in. I wasn't wearing them all day by tried to wear them as much as possible. I'm please to say once broken in they are lovely to wear. The laces don't need to be done up tight to have a firm but secure fit around the top of the foot. I take foot care seriously and always buy a flexible, supple shoe. While the Acrux doesn't have a hugely flexible sole, this is a walking shoe and is perfect for that activity. Gripy like no other shoe I've worn, they will give you precise and confident step every time.
Fantastic!
imdt
Squamish, BC, Canada
October 15, 2016
Really light yet robust, and very comfy with excellent fit (including roomy toe box for my wide feet) and liner. Wonderful design and attention to detail with one small exception: the heavy duty round laces come undone easily. I added those little spring loaded cord tightener thingies and it solved the problem immediately. Highly recommend.
Good, but not perfect
SKlave1
Albany, OR, USA
September 08, 2016
I love these shoes. I wear them for work and when I want my outfit to be more formal than casual. They're incredibly comfortable, and although I'm against most shoes without a tongue, these shoes hug my foot like a blanket. The outside seams seem like they'll come unglued at any time. I think that's their only flaw. They're tight across the arch of the foot, but my feet aren't wide so it doesn't bother me. However, I can see how this would be a problem for some. They're great shoe, but in terms of durability, I'm not sure they're worth the full price.
Excellent overall shoes
Filip
Helsinki, Finland
August 10, 2016
Excellent overall hiking and camp shoes for summer and three season use. Thanks to their relative light weight they also easily replace trail runners on longer hikes even when feet are allowed to get wet, just use a waterproof sock in camp. Having used the shoes weekly for about a year now I find the build quality to be excellent. They have been my go to shoes on all hikes (except in continual rain or high snow). Only once has one of my feet get wet when I stepped into a a puddle, but otherwise the bottom plastic comes up high enough to protect from wetness significantly better than trail runners. It is worth mentioning I also have the Bora2 Mid GTX Boots in size 47 1/3, but my Acrux SL are size 46. The difference comes from two factors. First, I find the toe-box on the Bora2 to be narrower and second, I like to use the Bora2 with double or extra thick socks in winter. Usually also being a size 46 I find that size to be the perfect for me with these shoes, since I use them with one pair of wool socks.
Love the shoes, not the durability
miketozier
Washington, DC, USA
July 27, 2016
I have three pairs of these. Have pretty much worn these daily since getting them. My Acrux2's now sit and wait for serious days. No break in required, extremely comfortable right out of the box. Love the color options. Using these for everything, day hikes, rock scrambles, all day city adventures, day to day work in an on your highly technical environment. Interior padding/trim in heel has worn out in two of three pairs (less than 6 month) so far. Love the shoe, disappointed in durability. Not what I expect from Arcteryx. I only recommend them if you can afford to replace them often.
Great Addition to the Acrux line
Nathan
Albuquerque, NM, USA
July 19, 2016
First off, if you have a wide foot, chances are these are not going to be super comfortable in a size that will climb/scramble well. They fit me well, so it isn't much of an issue. I also mention that I have the Acrux FL in 10 and I purchased the SL in 9.5. The 1/2 size difference is noticeable in the toe box and heal cup. The SL just fits a tiny bit better for me, but doesn't play as well with ticker padded socks that i'd use for a really long approach. Weight wise, the SL is noticeably lighter than the FL. They also cram into a leader pack much better, and if i'm climbing all day with them on my back (or harness) I'd much rather have the SL than the FL unless the approach was long and brutal. So how do they perform? In a word Awesome. They climb well, have great grip and hold up to a 40lb pack just fine. They are more nimble than the FL version without giving up much in the way of durability. These are an almost perfect approach shoe. The biggest trade off vs the FL version of this shoe is that you feel the rocks and whatnot under your foot quite a bit more. These are more sensitive which helps in actual climbing, but will lead to foot fatigue if you are carrying a heavy pack on a long approach. If you are just scrambling over a few miles take the SL. If you are really slogging out the miles to a remote climb, grab the FL. This is a case of the right tool for the job an honestly these are both fantastic tools to have in your toolbox!
Great Lightweight Approach Shoe/Hiker
moumita25
Washington, DC, USA
June 20, 2016
I like to get the most out of the most minimal gear I can get away with. Sure, we lose some burliness with the lighter weight - and I'm impressed with how they are holding up after two and a half months of weekly sessions of 10+ mile hikes, 5+ mile approaches, boulder talus scrambling, and vertical splitter crack climbing. I even loaded up on them in a 50+ pound pack three different times on rough trails and my high top hiking boots have remained in the closet. Love the no tongue design - no need to worry about uncomfortable bunching. The lining is comfortable enough to wear without a sock. Great approach shoe, they dry fast too! I'll be continuing to take these into my alpine approach adventures.
Good, but narrow fit
I bought these shoes for walking and via Ferrataing in the Alps. As a climbing / scrambling shoe they're great. Sticky rubber, precise toe box. They also appear to be very durable as they have no seams. The only issue is that they are very narrow. The first 3/4 times I wore them my feet were sore from being compressed across the middle of the foot, which I've not had before, even my super tight rock slippers. Now that they've softened a bit in the uppers they are fine and I'm looking forward to some longer and higher trips in them. As a final note they are incredibly water proof and breathable, which is a clever and useful trick!
Pretty good
Meinvancouver
Vancouver, bc
May 04, 2016
Was looking for a shoe that I can do trail walking but also wear with urban non-athletic clothing and minimize the running shoes and jeans look. I picked the all black ones so these almost look like black casual athletic loafers (almost). These are really comfy and lightweight. The sock like design with attached tongue eliminates any chafing from seams. Nice placement of rubber toe, band and heel guards to prevent scuffing and wear. Like the idea of the "durable" vibrant sole. I'm a sloppy walker and drag my feet, wearing shoes out really quickly. I did find these to be true to fit but a tad on the narrow side for my medium with feet. The free 2-3 day shipping is misleading. It took a week to arrive once I placed the order. The website does say 2-3 days after processing the order but it took a long time for the shoes to leave the warehouse even after the e-update I received indicating that the order had been packaged and was ready to be shipped out. Not a biggie but I would have driven to the nearby Sportchek to buy them.
Super light super comfy
Thor
Arizona
February 29, 2016
My first pair of Arc'teryx shoes were the Acrux FL. They are extremely durable and stiff shoes. The FL are also heavy and took forever to break in. The SL didn't require any break in time. The SLs are lighter and breath better but have less support than the FLs. I wear these SLs to hike in the desert and they are more suited to hot weather. I also think I could trail run in these SLs. I would say the product range just got a lot broader in a good way.
Ein Super-Schuhe
Imran
Köln, Deutschland
February 09, 2016
Der Schuh ist wirklich qualitativ super. Ich hab ihn nicht lange gehabt, aber bei der Sohle kann ich mir nicht vorstellen, dass es Probleme gibt. Der Schuh ist nicht so steif wie die erste Generation von Arcteryx und daher auch super für die Freizeit. Ich habe normalerweise die Schuhgröße 41. Tragen kann ich aber nur 42, weil der ein bisschen breiter ist. Grundsätzlich habe ich normal breite Füße. Schade. Zwar hängt die Farbdarstellung vom Monitor ab (ich habe mehrere Monitor zurate gezogen), aber das Gelb ist eher ein neongelb. Schade. Trotzdem kann ich den Schuhe empfehlen, da er qualitativ sehr gut verarbeitet ist. Arcteryx halt.
The shoe I've been waiting for is'nt very good
Onandon
London england
February 09, 2016
I've been waiting for these shoes to become available for the past three months. They arrived today and I'm disappointed , really disappointed. They size up small. I'm usually a 9.5 in most brands, but the 9.5 in the SL is tight. I'd probably order a 10.5 if wanted to keep them. This leads me to my 2nd point. There was lots of excess rubber around the sole. They could do with another trim during the manufacturing process, or an additional qc check. The sewing is also pretty wavy around the heel area, again, not what I'd expect from arcteryx.