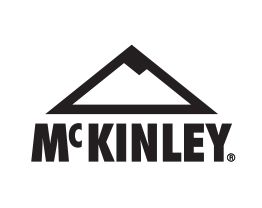 Item #: 331925585
The McKINLEY Trail comfort mats feature dense Polyurethane foam for utmost sleeping comfort at reasonable weight and packing size. The foam's high restoring capacity allows for quick self-inflation
Features:
Pillow built into sleeping mat
Specifications:
Size: 198 cm x 63 cm x 7 cm (L x W x H)
Weight: 2.3 kg
Top Material: 75D Polyester Peach Finish
Bottom Material: 75D Polyester fully bonded
Structure: Diamond Surface, Pure Foam
One of the best sleeping pad
MOHMADJABIR
Toronto Ontario
November 04, 2017
One of the best sleeping pad I had I m using since 2015 and still I m using no problem at all and I ordered in October 2017 one more it's very good and very easy to carry handy ??????????