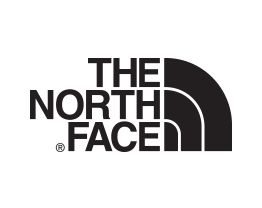 30% Off* – discount applied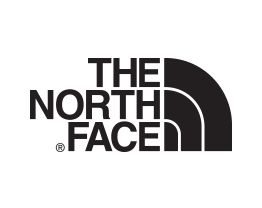 Item #: 331843474
Ideal for icy, cold commutes, these incredibly warm women's The North Face Shellista II Mid winter boots are crafted of waterproof leather and feature a waterproof shell bottom for durable protection against the elements.
Features:
Warm, waterproof mid-calf lace-up boot with a streamlined shell
Made specifically for Women and ideal for winter-weather endeavors
Waterproof, BLC-compliant nubuck leather upper
Soft, oversized knit collar detail
Exclusive colour
Waterproof construction
200 g PrimaLoft® Silver Insulation Eco
Sole Unit: Women-specific, injection-molded, waterproof TPR shell
Durable, TNF Winter Grip® rubber outsole base with IcePick® temperature-sensitive lugs
Specifications:
Weight: 1 lb. 3 oz
Shaft height: 13"
Best winter boots!!
JA
Michigan
January 27, 2017
Great comfortable boots, they keep your feet warm. They are the best I have used.
Very dissapointed!
Stacie
Nampa Idaho
January 09, 2017
I have been wearing them to try to keep warm. Which is not happening! I thought for sure with them being The North Face they would be warm but they are not! I have tried wearing 2 and 3 pairs of socks and still my feet are freezing to where it is painful!
NOT A SNOW BOOT, just for fashion.
Gabs
NYC
January 08, 2017
These boots are super cute! They look and feel like they should be warm. As soon as the rubber toe area gets wet or snowy, you can feel the cold seeping through. If you wear them in snow for more than 10 min, your feet will freeze! My toes ached!
Love the boots. Look great on and made well.
No nickname
Bristow indiana
January 04, 2017
I wear these boots in cold weather and I love them. They look great, feel great and fit really well.
love fit,color, style but my feet aren't warm!
Kerri
Hyde park ny
January 03, 2017
These are pretty, comfy boots But I needed snow boots and they do not keep your feet warm, just your calves where the fluffy material is. To expensive to not be warm
So far so good!
brianimal
Chicago, IL
January 03, 2017
I haven't gotten a chance to wear these in snow yet, but they seem super comfortable from when I've worn them around my apartment. I was surprised at how easy they are to get on given how tall they are. I would say the only downside to these boots is that they are very obviously snow boots so they might look a little like overkill if you were to just wear them in the rain or without snow!
Best Boots EVER
EJ
Boise, ID
January 02, 2017
Quick shipping, perfect fit, great quality! I am so happy with this product & brand!
Cold feet. Otherwise ok.
Hthrjpgrl
Denver, CO
December 28, 2016
Can't even stand on the snow for 30 mins. Feet frozen. Enough to take them off and put them in front of a heater. So disappointed by these. Especially for the price.
Lovely winter boots
HappywithNorthFace
Portland Oregon
December 22, 2016
This seems to be a great boot. I usually have a moment after I make my purchase and begin to use an item where buyers remorse sets in and I feel like I made a bad choice. That wasn't the case with these boots. They were not only warm in the cold weather, but the style was spot on. They work well under my snow pants and look adorable with my skinny jeans, making them a very well rounded and designed winter boot. My only issue was with sizing. I wear anything from 8 1/2 to 9 and I always pick a 9 when I'm sure I will be using thicker socks. The 9 felt fairly tight without the thick socks. I did descover that they didn't feel too uncomfortable with the thick socks but opted for a thinner pair on my first snow outing. They were increadably warm even with the thinner pair.
Plastic eyelets are a deal breaker
Amanda the Panda
Texas
December 17, 2016
I really wanted to like this boot. I bought it for my vacation in Chicago. I normally wear 7-7.5 but I bought an 8 so I could wear thick socks. Pros: comfortable, didn't need to break in, kept my legs warm Cons: toes still cold despite 2 layers of warm wool socks and the plastic eyelet broke I think I could look past my toes being somewhat cold but the cheap materials is a deal breaker. I only wore the boots for 1 day before the plastic eyelet broke when I was lacing up the boots. I wasn't even pulling hard on the laces! Closer inspection shows that the eyelets are plastic. For the price I'm paying it would be nice if they were metal like some other brands. I could send them in to have the eyelet replaced by the warranty but do I really even want to wear them again with the risk of the eyelets breaking? No thanks.
Best winter boots I have owned!
Luisa
Ohio
December 14, 2016
I got this pair of boots as a replacement for a pair that had lasted me 8 years. I was nervous that they would be able to live up to my standards for comfort and durability. Though I have only had the boots less than a month, I am very pleased with the quality so far.
Love with my new winter boots
Nits
Boston, MA
December 14, 2016
I have been using this boots for about a month now and I am loving it! its everything I was looking for. Its been great so far for Boston weather.
Cold toes for me!
Megan
Bismarck, ND
December 08, 2016
I bought these prior to a huge snow storm hoping for a nice pair of snow boots that I could run all my errands in and stay warm that were cute and not bulky. They have nice tread for ice, and I like that they come up higher on my calves, but my toes are always cold, no matter what kind of socks I wear under them. I almost wish I had never worn them and could return them for a different pair.
Love these boots
Vince
Garner Iowa
December 06, 2016
Bought these for my wife and she absolutely loved them. They look very well made and I would definitely recommend
Coldest my foot has ever felt
Dog Walker
Montreal
December 06, 2016
Very comfortable I was hoping for better quality, my toes are frozen in the snow and the temperature is above 0, not enough insulation in the toes, my cheaper boots are warmer.
Awesome boots!
Diane the Walker.
Ann Arbor , Michigan
December 06, 2016
I truly love these boots! Not only are they warm and comfortable but they are stylish. I would recommend them to all my friends!
In case it snows
Snow Bunni
Philadelphia,Pa
December 04, 2016
Looking forward to the snow thanks to these boots, they fit a half size too big but that will be perfect for thick socks. Warm and stylish, they look great with my thermoball jacket.
Fashionable and warm!
Aria
Evanston, IL
November 29, 2016
Super warm and great stylish design. I'm not crazy about the smooth puffy looking side part, but I understand it's for insulation and can't be helped. Really warm. I bought half a size up just for thick socks (:
Low end finishing high end price
Laura
CT.
November 23, 2016
The first time I put these boots on one of the plastic rings broke that the laces go through. The boots are amazing. I really love them even though they are expensive. The plastic rings that holds the laces in place are not the best quality. They should be metal.
Great boots and adorable style
Trystan
Britt Minnesota
November 18, 2016
I live in northern Minnesota and these boots have been awesome in negative degree weather!
Definitely would buy again!! Cute,Comfortable and Warm!!
Karen
Eau Claire,Wisc.
November 15, 2016
Love these boots!! Cute and stylish!! I like that they aren't too wide and heavy!! Perfect for outdoor activities like snowshoeing!!
Cheap Materials
AMTraveler
Michigan
November 14, 2016
Got them out of the box, tried them on, and the eyelet for the shoe laces instantly broke. They are made of CHEAP PLASTIC! I was very disappointed. The very top eyelet is metal, but the rest are a flexible plastic. You couldn't even tell the eyelet was broken until you tried to tighten the shoe and the laces popped right out. Glad I ordered these before winter hit so now I have time to find a new pare. Submitted for a refund within 5 minutes of opening the box. Very disappointed in this quality. I expected way better of the North Face brand.
I would definitely recommend!
Courtney
Denver, Colorado
October 30, 2016
I bought gesellschaft last year because my family and I spend a lot of time out doors in Colorado and I needed a boot that wasn't too bulky yet still warm snow and cold weather. These boots rose to the challenge and kept my toes warm and allowed me to walk as if in normal shoes. I will definitely be buying more this year for my girls!
Best investment
Pachence
Chicago
May 05, 2016
After living in the south all my life and moving to Chicago 2 weeks ago these were a must! If my feet are cold I am cold!!!! Within the 1 week I've been here I've already put these to use 4 times! Comfortable, WARM, and perfect for every condition the Windy City throws at me!!
LOVE THIS PRODUCT!!!!
Melissa
Kalamazoo, MI
March 08, 2016
I wear these all the time, no matter the occasion because they fit every occasion! So warm, waterproof, and super cute! Thank you for the perfect winter boot Northface!
Love the feel and look of these weatherproof boots!!
Lindsay
Grand Rapids, MI
February 27, 2016
Love the boots for comfort and going out in snow or rain. I've noticed if I don't have thick warm socks on my feet still get cold though.
So warm and soft!
SkiGirl77665
Boston, MA
February 23, 2016
Love these boots. They are even cuter in person than online, very easy to walk around in and much lighter than other NF boots I have had in the past.
I wanted to love these but couldn't...
Denver Lass
Denver, Colorado
February 18, 2016
I got these as a Christmas gift since I was due for a new pair of winter boots. I loved the look of these and the rubber sole and I was counting on using them for around town during winter snow storms and for winter hiking/snowshoeing. When I first put them on they were great, snug and fit well. But the rubbing on the back of my heel started. The way these are designed, the break in the suede and the shell bends inward towards the back of my leg right at the ankle and rubs constantly. Standing in these boots you don't feel it but I couldn't walk more than five minutes and it would start to really hurt. I kept thinking it was just a break in phase, tried different socks, pants, leggings etc. and even loosening the tie on these boots but nothing helped. I no use them for taking the dog outside in the snow but I can't walk around in these very long. I wish I could return them but I'm afraid I have worn them too much. I really wanted to love these and was counting on a boot that would last me for another 5 winters but I that's not going to happen. Until next winter I guess.
I LOVE THESE BOOTS !!!
Storm buster
Afton, Minnesota
February 13, 2016
These are great boots!!! I live in Minnesota where comfortable, warm boots are a must in the winter. These are very warm, with plenty of toe room, easy to get on and off, and stylish too! What more could you want?
Not bulky and very light
Alaska Bound
Atlanta, GA
February 11, 2016
I bought these for a trip to Alaska and was pleasantly surprised by the great fit and how light they were. Most snow boots are big and clunky but these are light and comfortable. They also hold up well in in cold weather and the fur at the top adds a touch style! LOVE!
Very disappointed
Kara
Northern, NY
January 27, 2016
I researched boots for almost a year trying to find the perfect ones. North Face is a great company and these specific boots had nothing but great reviews. I'm thinking perhaps I got an off pair? My feet get cold and wet almost instantly walking to my car. They are also half a size to a full size too small for the suggested fit. I'm so disappointed.
Love these boots!
R and S
Philadelphia, PA
January 25, 2016
These are the best pair of boots that I have every purchased. They are really comfortable and they look good.
Best winter boots ever!
Bells
Long Island, NY
January 24, 2016
I received these boots for christmas after trying to find a pair that I thought were comfortable. These boots are so light and move with your feet. They don't feel like bricks attached to your feet when you walk like some other winter boots. I like that the shaft is movable and lined with warmth, definitely keeps feet warm and dry. To my surprise, the sole AND shaft are both waterproof even though they are made of two very different materials. I would definitely buy these boots again.
Returning
Unfortunately will be returning. I found they fit true to size I normally wear a size 8 the size guide told me to order a 7.5, so I did and they fit just a little snug in the toes, woulda stuck to my normal size. But the reason for returning is they were so bunchie in the ankles no matter how tight or loose I tied them. It just looked awful it looked folded over and bulky by the ankles. They shoulda brought the water proof looking material all the way down by the ankles for more stability instead of leaving it just suede probably wouldn't of bunched up then. Also they charge $7 for a return shipping label so beware! I've never had a company charge for that a little dissapointing.
Good snow shoes.
Lolita
Omaha, NE
January 20, 2016
The boots offer great cushion, sexy looking, durable, and keep you warm. However, it causes hot spots and is a bit stiff on the ankle side. I hope that will loosen up as I wear it more. It works well on snowy grounds.
Great boots
christina
cannon falls mn
January 19, 2016
Awesome boots. Had to send first pair back Because they were defective at no cost to me. New pair came fast and they fit Awesome and true to size. I did size up after reading review's but could have went with a 9.5 rather then 10
Perfect for Winter Weather
Sarah the Boston Walker
Boston, MA
January 19, 2016
Works great in wet/snowy weather. Keeps my feet dry and warm. I do a lot of walking in the city, and now that I have these boots, I'm not worried about getting to work with wet, cold, feet! The only con is that the boots are so thick and hard, driving in them felt a little unusual. Luckily, I typically wear the boots when I need to walk, not drive!
I would definitely recommend these boots!
Nicole
Buffalo, NY
January 17, 2016
I haven't owned a pair of winter snow boots in over 10 years. I'm so happy with these boots. I wore them outside to play in the snow with my kids and my feet stayed warm & dry! They are very comfortable boots!!!!
Very warm and comfortable
Cold in SF
San Francisco, CA
January 17, 2016
I wear them in cold and wet weather. They keep my feet dry in the rain and warm in cold weather. They are very comfortable to walk in. I've been walking 1-2 miles in them daily. They are stylish. I love the fur on top. They are also easy to put on.
Looks good but didn't fit right
Cliff
Vegas
January 13, 2016
I actually bought these for my wife and she liked them but they just didn't fit right. Even wearing thick socks/leg warmers there is looseness around the ankle when she walks and she couldn't get it right enough in that area. They look great but we retuned them and went with a different boot.
So disappointed
Stephanie
Grand Rapids, MI
January 12, 2016
I bought these boots in the store. Tried them on before purchasing and fell in love with them. So comfortable and they felt so durable. I wore them once during a couple inches of snow and my toes felt unusually cold, which didn't make sense since these boots are supposed to be so warm. Then I just wore them today in big snow storm and after just walking from my house to my car, I noticed my toes were all of a sudden ice cold. I got to work and took them off and sure enough my socks were pretty wet. I don't leave reviews often but I see this is a common malfunction of these boots from other reviews. Seems like it doesn't happen every time, but to a handful of people. But when you live in MI there's not much time to mess around with leaking boots!! Not sure that I will exchange them, but definitely will be returning them. So disappointed.
Love these boots!!!!
Chelsie
Youngstown, OH
January 12, 2016
The best snow boats I own!! They fit so nice and really keep your feet dry and warm!!
Great All-around
JD
Bend, OR
January 07, 2016
The toe box is a bit tight, but overall the boot feels great. Excellent traction in snow and ice.
Loved the boots!
Cat
New Jersey
January 06, 2016
Love the boots great for the winter weather! They are warm and cozy!
Super quality
Sharp619
Northern New Jersey
January 04, 2016
Better than advertised. Super quality and very comfortable. Cannot wait to see how it handles the first snow in the northeast.
I love my boots
Denise
Hampton
January 01, 2016
This was the best investment in boots the quality and time was just what I was looking for in have several items from the northface and will buy more soon love you guys great products true to your name
Love these boots - they run slightly small though
Julie
Marshfield, MA
December 28, 2015
I will shovel snow in these boots as well as wear them apres ski
Plastic D-Rings For lace guides! Cheap
Northface Used to Be Quality
Rexburg, Id
December 28, 2015
The guides for the laces on the upper part of the boot are cheap plastic!!! One was broken when I opened the box and I hadn't even tried to lace the boots tight yet. Now it's impossible to tighten the boot. If I would of known that one of the most used parts of this boots was made from plastic I wouldn't have bought them. I will be sending the boots back. Just know before you buy.
I would buy this boots again!
Amanda Quesada
Mound, Mn
December 21, 2015
These boots are so cute.. I love them!!
Great purchase
Fits perfectly and looks great too. These two features are hard to find in one snow boot but this is the perfect one.
BRING ON THE SNOW !!!
Brenda
NYC
December 10, 2015
I just bought the Shellista tall boots today. I can't believe how comfortable they felt on my feet.. I would normally buy a size 9, but I found the 9 a little too big for me. They were out of 8 &1/2 ... So I ended up taking size 8... They just fit.. They were very comfortable w/ a regular pair of socks.. & judging by the thickness & extreme warmth of the boots, I doubt their would be any need for thicker socks.. These boots are sturdy enough to get me through the winter months & stylish enough to keep me looking good in the process... I can't wait to put them through the NYC winter test.😃
Great Boots!
Colorado Girl
Denver, CO
November 07, 2015
I just wore these on a hut trip in the Colorado Rockies and they performed great! Not only are they super comfy from the first time you put them on but they kept my feet dry and warm through 16 inches of fresh snow!
Waiting for the snow hope they are as my other Northface boo
Hardy New Englander
Boston
October 11, 2015
Wore my Northface boots several times during the New England snow last year,bought a spare pair for this winter