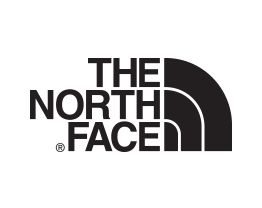 Item #: 331831026
The North Face Hedgehog FastPack GTX Men's Multi-Sport Shoes are fleet and lightweight hikers, easy on the eye and packed with state-of-the-art engineering for on-the-trail performance. Waterproof and breathable courtesy of a GORE-TEX® skeleton, the hiking shoes also promote a well-balanced stride via CRADLE™ Guide technology.
Features:
Lightweight GORE-TEX® design
EVA midsole with stride-enhancing CRADLE™ Guide engineering
Heel support via TPU CRADLE™ technology
Dependable Vibram® outsole
Great shoe!
Rafael
Florida
February 24, 2017
Excellent shoes! the only thing I don´t like is the gray color they used for the mesh (I would like black instead). Very durable and comfortable
Theses shoes are light and comfortable. Size is just right
Jess
Southern California
February 22, 2017
Shoes are lightweight and comfortable.
Best Gift For my Dad
HAZA13
Mexico City, Mexico
February 17, 2017
I Bought this shoes for my Dad, He really likes North Face but his favorite pair broke ( almost 3 years not bad North face not bad) , so i decide to buy him this pair in all black and gray they look really cool, thinking on getting one pair for myself
Only Average
Butch
Brewton, AL
February 05, 2017
Purchased these after having owned three pairs of the previous Hedgehog model. These do not have the same arch support, and although all of the same size (supposedly), this new model is shorter. I realized this at the time of purchase, but the next size up was just too large, and I figured the shoes would stretch some over time. I work on my feet and really appreciate shoes that are supportive, light-weight and comfortable. Within a month of having purchased this new model, I was again looking for new shoes. Unfortunately, I can't find any of the previous-model Hedgehogs anywhere.
Great fit, look, and color
Winslow
San Francisco
December 26, 2016
I bought these for everyday wear to replace an older pair that were still serviceable but looking ratty. The store had my size but not the color but we able to ship and North Face was very responsive when seasonal shipping delays slowed things down - I needed them in time for a planned trip. Very happy with both product and helpful, responsive service.
North face footwear rules!
mclerran11
Cedar Hills, UT
November 04, 2016
This is my second pair of North Face boots. I have a pair of winter boots that I absolutely love, and have been looking for a good set of light hikers. I tried Merrel, Oboz, Solomon, and several others, but never found anything that fit quite right or had the sturdiness I was looking for. I wanted something tough, comfortable enough to wear every day but able to tackle trails and rocks on the weekend. I live in Utah, 10 min away from some amazing hikes, and my Nike's just weren't good enough. They bent, they were meant for running, and had almost NO arch support. These North Face shoes felt amazing since I put them on. Can't believe it took me so long to find them, especially since I already had winter boots that I love.
I have bought these shoes again and again
Used to be young
Vancouver BC
October 29, 2016
I bought the high top version for two cycles (eg 3 years each) when I used to hike the Grouse Grind. Last cycle tried the CDF8 version and liked it better for day to day use. Walking to work in the rain, working out in the gym. Comfortable and wear like iron.
Excellent shoes
Aric
Illinois
October 26, 2016
Great for hiking, wet weather, everyday use, durable
Need the no gortex option
Growler
Michigan
April 15, 2016
Good shoe for cool or wet times. Not good in hot weather. Need the shoe in a non gortex option so it's not like wearing a plastic bag on your foot in hot weather.
Previous Hedgehog was a much better shoe
wantsgoodshoes
NW Arkansas
January 28, 2016
Overall disappointed in the new version of Hedgehogs. Been wearing them since the beginning. They look cheaply constructed and the heel cradle is no where near as robust as it has been in the past. This will be the last pair of NF shoes for me.
The toe
Bill
OHIO
January 06, 2016
The only problem of this shoe is that my toes feel very stuffy due to the rubber protection material over the toe area. The overall breathbility is still not good enough. Besides this, it's a good pair of shoes.
really disappointed
Goff88
Indianapolis IN
December 29, 2015
I thought these shoes looked good online. When I got them, I was a little disappointed. They look pretty much the same online, however the colors in person look just a little off. When I put them on they were very stiff, I figured wearing them around for a few days would help, however it didn't. After wearing them all day the balls of my ankles were sore and wore out. They were overall uncomfortable to wear compared to other brands of hiking shoes/boots. The only thing I really liked about these are the soles/tred on these are great. Walking on trails and in the woods they gripped very well. I wish the tred on these were another brand of shoes. I also have wide feet and they seemed too narrow to wear at all times, they never really broke in and stretched out.
Very Great in Style, Comfort, and Durability
benedicttator
New York, New York
December 08, 2015
This shoe is really great! Very durable, comfortable, and it also looks very stylish.
Better arch support than Ultra 109
J.
Fremont, CA
December 01, 2015
I've had a pair of Northface shoes for over ten years and finally replaced them with this pair which I imagine to be the newer version. Hope it lasts like the last pair!
Great Shoes, second pair bought!
Stephen
Plainsboro, NJ
November 21, 2015
Bought these shoes because I believed that they would work as waterproof shoes for golf. So farthey work great. The shoe soul is similar to the street golf shoes and indeed they work great on the golf course. I have recommended them to friends.
Excellent value. They get better.
Oli Gunn
Portland Oregon
November 14, 2015
I've had few pairs over the years, they continue to get better. My favorite shoes for outdoor activities.
Great all around for any condition
Rob G
NYC
October 13, 2015
Great all around show whether hiking trails of trekking the streets of NYC. Great for wide feet, extremely comfortable and durable. Highly recommended!!
Decent
vett
il
September 25, 2015
Decent shoe I bought these and a pair of ultra fastpack-and the ultra is way more comfortable.These feel the same as the merrel moab I bought-they just need a softer more comfy insole to hard like walking on concrete in your shoes.
Hedgehog Hiking Shoe
Mike
North Carolina
June 30, 2015
So far I have hike about 20 miles in my Hedgehogs and they feel great. They are a little heavy out of the box, and I replaced the insoles with sport/gel insoles for my personal comfort. Laces are a little too long and have to be double knotted so as not to trip. Otherwise, very comfortable out of the box, no need to "break in". Looking forward to my trip to Glaciers National Park for a true work-out of these hiking shoes.
Comfortable right out of the box
Tactical Hiker
NH, USA
June 24, 2015
Amazing fit and stability. I've owned over 2 dozen hiking boots and shoes over the past few years and these are amazing. Realizing that everyone's foot is different and different brands tend to fit better than others, the moment I put these on I knew I had to buy them. I have a pair of North Face Snowsquall Mid Boots as well and those are also incredibly comfortable and stabile and have always kept my feet warm.
Great Shoes
BarryT
The Cascades
March 07, 2015
I really like The North Face hiking shoes. I have several pairs in different colors and but I did not have a New Taupe Green pair to go with my Greenridge and Arroyo cargo pants. the color of the shoes matches the pants perfectly. I tried them out on a short hike and my feet felt perfect afterwards.
Excellent product.
dexde
Boston, MA
February 27, 2015
Very good overall product overall. They are very sturdy (look very long-lasting) but at the same time are very comfortable. They are pretty protective (not like a boot, of course) but very light.