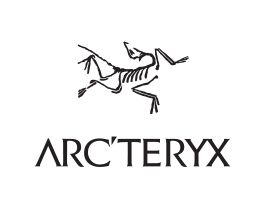 Item #: 331820580
When you're ready to forge your own path across difficult terrains, the Arc'teryx Ens Palisade 32" Pants are the pants to slip on. Their UPF 50+ sun-protective nylon weave fabric dries quickly and lets air reach your skin, so you stay comfortable mile after mile. An ergonomic fit lets you take every step more easily, even on steep inclines and on rugged landscapes.
Features:
Quick-dry fabric keeps you comfortable
Front fly and hem are laminated to keep water out
Webbing belt adjusts for the best possible fit
Chamois-lined waist is ultra soft for comfort
Pair of pockets to warm up your hands
Pair of laminated zip thigh pockets for stowing small items
UPF 50+ protection from the sun
Air permeable weave keeps you cool
Trim fit, gusseted crotch and articulated knees for ease of movement
Specifications:
TerraTex™--94% Nylon / 6% Elastane Blend
Excellent breathable trekking pants.
benkcsg
Singapore
November 27, 2017
Bought this for hiking Japan in the fall. It served well. Breathable but kept wind off. Sheds light drizzle and abrasion resistant.
Beste Trekkinghose, die ich bisher hatte
ChrisNait
Baden-Württemberg, Deutschland
October 24, 2017
Da ich regelmäßig zum mehrtägigen Trekking nach Skandinavien gehe, habe ich nach einer leichten Trekkinghose gesucht, die auch einiges aushält. Wer Skandinavien kennt, weiß dass es dort eher etwas rauer zu geht, sei es nun der Wind oder auch die Regenschauer. Die Vorteile dieser Hose sind ganz klar die Leichtigkeit, aber auch die Funktionalität. Sie ist atmungsaktiv und trocknet nach kurzen Schauern sehr schnell wieder, auch wenn es nicht so warm ist. Dies hilft vor allem dabei, dass man nicht bei jedem kleinen Regenschauer die Regenhose (die selten wirklich atmungsaktiv ist) rausholen muss. Obwohl die Hose auf den ersten Blick, aufgrund des verwendeten Materials und der Dicke dessen eher fragil wirkt, ist sie sehr strapazierfähig und hält auch einen Sturz auf steinigem Untergrund aus ohne davon merkliche Spuren zu behalten. Ich habe die schwarze Variante gewählt, da man diese aufgrund der Eleganz auch im Alltag durchaus mal tragen kann. Alles in allem kann ich den Kauf trotz des relativ hohen Preises nur empfehlen. Ich habe es noch keinen Tag und Kilometer bereut und würde den Kauf immer wieder tätigen.
Best hiking pants I've ever owned
MRDToronto
Toronto, ON, Canada
September 28, 2017
This was exactly what I've been looking for. As a tall guy (6'3, 190lbs) I've struggled to find hiking pants that fit properly - especially after they've been through the wash. The 34/35 fit me perfectly. Extremely comfortable and they seem to get better with each wash/dryer cycle. The pockets are great and well constructed. The stitching and material throughout looks and feels premium--what you would expect at this price point. If there were other colour options I'd definitely consider buying more pairs.
Surprisingly durable form-fitters
Reprisal
Missouri, USA
May 04, 2017
How tough are they? A 6-pound kitten with razor-sharp claws jumped on my leg, dug all 18 of its talons into the fabric, and clung to me for a second before dropping down; no holes, no rips, no pulls, nothing. How about movement flexibility? You can drop from soldier's attention into an Asian squat without any part of the garment tightening up or any loss of garment coverage. They can account for a full sprint or a big reach on a rock face. Zippered pockets all over secure possessions and I'm glad Arcteryx returned the back-side pocket to production. Side pockets enjoy a clever update introduced last season- built in folds keep them close to the leg, so they're useful and don't look like hideous cargo attachments. TerraTex material permits airflow, yet the trim cut causes an initial buildup of heat. They're also slightly wind resistant. I wear them to bike or run around during spring and summer when I don't want to feel direct wind blasts but it's cool enough that shorts might be uncomfortable. I wouldn't recommend them for strenuous activity during the summer because sweat can build up under the trim fit and then feel a bit clammy. Ultimately, I treat them as the active counterpart to the Bastion pant.
Palisade Pants
ACMS
Aberdeen, Scotland
April 12, 2017
I struggle to find trousers to fit being tall/slim. These felt a smidge tight when I first put them on but actually fit like a glove. Very comfortable. Fast becoming my "go to" pants. Only used casual so far but looking forward to trying them out as a casual/mountaineering crossover
Good for travel and hot weather
Peter466
Toronto
August 31, 2016
The pants fit well off the rack. That will vary from person to person of course – I am 1.8m and about 90K. They are comfortable in hot weather, light weight and look good. I like the zip pockets – means nothing comes out on planes and is very hard for pick pockets (I have been a victim). Also, the pants pack small and light. The non-removable belt means that the hassle of having to remove and re-thread a belt at security is now a thing of the past. They appear to be hard wearing, but time will tell.
Great summer trekking pants
eclectocrat
Toronto, ON, Canada
July 25, 2016
Took this out on a very hot July weekend for hiking in Algonquin park. I wouldn't expect any pants to stay dry given how intense the heat and trail were, and these did collect sweat, but only in the seat and waist, which was surprising. They dried very quickly afterwards and were a joy to wear around the fire, fending off mosquitos. Even with the super good pockets, I missed belt loops for hanging carabiners off of. I got the light gray ones to reflect maximum sunlight, and show maximum dirt. Priorities, amirite?
So Comfy
OutdoorGuy
Canada, Tropics, Global
July 24, 2016
I bought a pair of the Palisade shorts and loved the fit, and ditched the extra bulky belt belt and picked up a pair of the Palisade pants. I don't think about what to wear now, and grab them when headed out in the city or for a multi day adventure. It's true what another poster said - they fit 'almost' too good. And it's true. The built in belt means it's as tight as you want it, so if in doubt order a size up and see if that will work for you. If you are putting on muscle like myself, you will appreciate the extra space around the hips that vanishes under the built in and unnoticeable belt. My only complaint is the cargo pockets are different and larger than on the shorts and hold things slightly looser. My preference and expectation was to have the same styling as the shorts, but longer, pant style. So things tend to jiggle around more in the pants than in the shorts due to these larger and looser pockets, especially while running. My second question rather is around the durability, but I suppose I will see as the years pass how well they hold up. So comfortable, so if anything happens, I'll be ironing on a patch to keep them in rotation! Very happy with the fit, comfortability and how easily they go over a pair of Palisade shorts when the weather gets cooler.
Just as I hoped, and more!
MeatballOne
Scandinavia
June 02, 2016
Bought these for hot summer use. I'm spending a couple of months moving about the Dalmatian coast this summer and wanted a pair of pants that could be used for day-hikes in the coastal mountains and then transition into casual evening wear. I've been using my Rab Latitude pants for that during the last few years and they've worked well enough. They're also very lightweight and have articulated knees and a gussetted crotch - but they lack any stretch. I was hoping the Palisade's stretch spec would add a bit more comfort irl, and sure enough it did. Sweet. When I first began putting them on I worried I had purchased a size too small and would have too return them to Arcteryx's online store. But when I pulled them all the way up they sat...perfect. Tight but exact and comfortable, knee bends and lunges too boot. I've worn them for a few days in 24+C temps and rhey are even 'air-ier' than my Rab hot weather pants. The detailing is superb and the features are so thoughtfully executed. As I've said in other Arc'teryx reviews, I really like the quality and functionality of Rab gear but Arc'teryx seems to always have an edge on my similar Rab gear by getting the styling of its clothes down pat. So too with these pants - they look/fit/drape just a little too good. Main take-away here: these pants are very light with a slight crêpe-like texture. The stretch is slight but comfort-inducing along side the trim fit. They pack away small and look really nice. They breath as good as any of my other top-spec pants. Just don't know about their durability yet but Croatia's jagged coast will tell soon enough.
Un must
Donald
Montréal, QC, Canada
April 09, 2016
J'en possède deux pairs (Umber (orange - plus disponible) et Blue Legion). Excellent compagnon de voyage, léger, sèche rapidement, frais sous les journées chaudes et très confortable. Prend peu de place dans vos valises ou sac à dos. Seul inconvénient, c'est qu'ils sont bruyants en mouvement (squish-squish). Chose certaine, vous ne vous ferez pas attaquer par des ours en forêt, car ils vous entendrons arriver !
Super bequeme Hose
coolmad
undisclosed
March 19, 2016
Ich habe inzwischen 3 Palisade Pants, weil sie im Alltag sehr angenehm zu tragen sind. Sie sind ziemlich schmal geschnitten aber trotzdem bei allen Bewegungen bequem. Schön ist auch, dass der integrierte Gürtel nicht so sehr aufträgt. Zum Glück hat Arc'teryx dem aktuellen Modell wieder eine Gesäßtasche mit Reißverschluss spendiert.
DYNAMITE DESIGN
ifakeminetoo
Kansas City, MO, USA
February 26, 2016
I have 2 pair of the Palisade pants redesigned for 2016 and 2 pair purchased in 2014. Chief differences include the addition of zippers to hand pockets in the 2016 models and the replacement of 2014's plastic belt buckle with a metal hook. I LOVE the changes. The former allows me to put keys, coins, and other sundries in my hand pockets without fear of anything falling out, while the latter is less bulky, slightly easier to use, more durable, and better (more industrial) looking. I can't imagine how the 2016 Palisade pants can be improved.
Exceeded my expectations by far
QV91
Belgium, Iceland
February 02, 2016
While looking for a new pair of lightweigt warmer-weather trousers, I stumbled on this pair, seriously discounted. Without looking further I bought this pair as it would have been the cheapest option by far, plus Arc'teryx has a reputation to keep, so I knew It couldn't go wrong. The trousers have been pleasing me a lot past year. While I had low to no specific expectations of the pants, apart from simply working, the Palisade pants go further. First of all the wind resistance of these pants is incredibly good. I hike a lot in very windy conditions and these pants resist the wind far better than my compangion's pair. This has been a welcome surprise! Also, I started loving the very well designed pockets on these trousers. The front pockets are nice and deep, so nothing will fall out or get in the way while wearing a climbing harnass. The leg pockets also have exactly the right size and still feel very comfortable, even when packed. I narrowed the lower leg part of the trousers to improve the fit and as a result the pants do not only feel better, they also look better, perfectly blending in town if necessary. I actually tend to wear them on a daily basis. Only downside is that the pans are very noisy when walking around. Water repellency is good, and when they eventually get wet from day-long drizzle or a serious downpour, they dry nice and quickly.