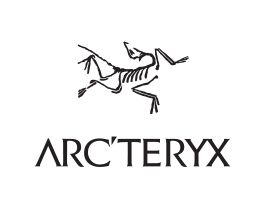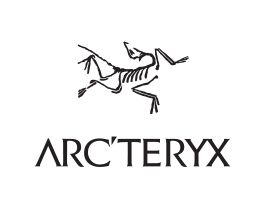 Item #: 331787906
Versatility, lightweight and performance come together in the comfortable Arc'teryx FL-355 harness that is made to specifically fit women who climb rock, ice and alpine routes. The Sure Fit elasticized leg loops automatically adjust allowing for a precision fit that tailors the harness to your size and accommodates variable layers needed when using one harness for all disciplines of climbing. The longer belay loop accommodates a women's differential between waist and leg loops. Arc'teryx Warp Strength Technology™ equally distributes weight across the swami for enduring comfort. Burly™ Double Weave material is strong and flexible, laminated elastic webbing in the adjustable leg loops extends rebound life and the easy access drop legs allow for bathroom breaks without taking the harness off. The waistband is constructed with a softer edge to eliminate cutting and binding.
FL: Fast and Light. Versatile, lightweight performance and comfort in a women's fixed leg harness designed for sport, trad, alpine, mixed or ice climbing.
Features:
Warp Strength Technology™ for exceptional pressure dispersal and comfort, superior strength-to-weight ratio and compactness
Fixed leg loops with elastic automatically adjust for a precision fit
Four reversible polyurethane gear loops, rear haul loop
Four ice clipper slots
Burly™ Double Weave
7075-T6 aluminum anodized buckles
Nylon 6,6 webbing
Specifications:
Weight: 355 g (12.5 oz)
Waistbelt size: 67-75 cm (S), 72-81 cm (M), 79-87 cm (L)
Leg Loop size: 51-55 cm (S), 55-59 cm (M), 59-65 cm (L)
Certification(s): CE EN 12277 type C, UIAA
The perfect harness for rock and snow.
Krystin
Seattle, WA
June 08, 2017
I absolutely love my FL-355 harness. I use this for outdoor and indoor sport climbing, alpine rock climbing, and have started using it for all of my spring ski touring/mountaineering for glacier travel as well. Not only is it simple and lightweight, making it easy to pack and wear over layers, but it is SO comfortable. I have an athletic body with pretty strong legs, and the leg loops fit my legs comfortably. I never feel like I need leg loop adjustments, even when wearing my Gore-Tex bib pants while skiing. Gear loops are awesome too, they are large for hanging all of the pro you would ever need for multi-pitch and alpine objectives, and super durable to hold up to the beating gear takes while alpine climbing. I like that the gear loop material is bendy enough to not be super stiff like some of the other gear loops on different harnesses, allowing the harness to be more packable and less stiff feeling. I have been using this harness for over a year now, and it still looks basically brand new and shows no signs of wear or abrasion from climbing and scraping against rock. The green and yellow color combo is also amazing and bright (and a nice change from the standard purple and pink of women's gear). I highly recommend this to anyone looking for an upgrade; once you own this piece, you will never need to consider another harness because this one is the best of the best.
Xs Limited waist size range
raeclimb
Sacramento CA
April 13, 2017
I wanted this harness for a long time. Ultra light and comfortable and bright green, not the Disney princess color scheme women's gear usually gets stuck with.... So I was really happy when I finally ordered it, but then it arrived and the waist was really big. I'm a super common size for a female climber, 5.3 106 pounds. So I don't really get why Arcteryx wouldn't make a harness that would fit. Please make size xs have more waist adjustability or make an xxs size.
So bummed about the sizing
Kasta
Tahoe, CA
December 14, 2016
I have been using the R280 from 2008 forever and love love love it. Not sure when the sizing changed but there are 2 major problems that would easily be fixed. 1. New models do not have a waist strap that is long enough. I have narrow hips, this would be so much worse if they were normal or large. I have the small and I can barely squeeze my hips through the harness (often I just unbuckle it). I cinch it down as tight as it goes, so a medium would be too big in the waist although it would be easier getting over my hops. The issue here is having to unbuckle the strap, not a great thing as when rebuckling if a mistake is made it could be fatal. Please, please make this strap longer! Yes it might flap around but that is insignificant to fitting well. The R280 has 4" longer. 2. The leg straps are not long enough. I am somewhat long waisted, so perhaps this does not affect alot of women. The leg loops ride up to my crotch which is incredibly uncomfortable after about 10 minutes belaying. A 2 week climbing trip left me with bruises around my crotch. Another 2-3" of extension on the leg loops would allow this to fit almost any body type. Cross posting in hopes of getting the engineers' attention, I do not want to switch to another harness--these are the absolute best when they fit right :)
Excellent Quality Harness
Ellefsen
Victoria, BC
October 30, 2016
I've been using this harness steady now for nearly two years. I've used this harness mainly for sport climbing, in the gym and on occasion for ski mountaineering. The harness is incredibly durable, and after lots of of use it's still showing very little wear. The harness has a very comfortable fit, it's lightweight and very packable. The waist can be easily sized to fit over any amount out outerwear and even though the leg loops are not adjustable they are very adaptable. The leg loops easily stretch over winter gear without issue. As a Bonus, I love the bright green colour.