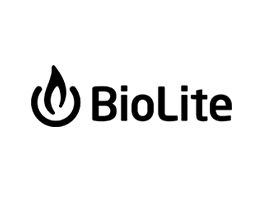 Item #: 331779811
Light and power are at the center of our homes, giving us the ability to see, connect, and do. BioLite now brings these benefits to off-grid environments with the BioLite NanoGrid™, a compact, powerful system of rechargeable lighting and power storage. An advanced energy hub, PowerLight™ creates shareable power in the palm of your hand while the daisy-chain SiteLight™ provides a home-like network of lighting never seen before in the outdoors. Whether it is finding your way to a site, cooking a meal in the dark, seeing a friend's face without blinding them, or keeping your electronic gear ready for adventure, the NanoGrid™ will transform the way you interact with off-grid lighting and charging.
Features:
System includes 1 PowerLight and 2 SiteLights.
4400 mAh Li-Ion battery.
Lantern: 200 Lumens of Warm Light.
Torch Flashlight: 250 Lumens of efficient LED light
Micro USB charge in port
USB charge out port
2.5mm SiteLight connector
Daisy-chain up to four lights for a 40 ft. reach
10 feet of durable fabric coated cable spooled into each SightLite
50 grams
Individual on/off switch on each light for individual light control
Specifications:
USB output can recharge up to 3 smartphones
Power up to 4 SiteLights (sold separately)
Control each panel of the lantern independently to create a perfect table top or desk light.
Light up a site with soft, multi-point light
Easy Setup: Pull apart and plug into the BioLite PowerLight (sold separately)
SiteLights are dimmable and adjustable. Control the angles and strength of your light
Our Online Return Policy does not apply to this item. This item must be returned directly to the manufacturer. See Return Exceptions for more information.