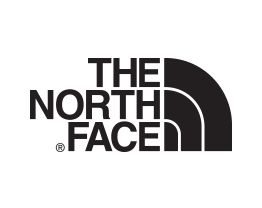 The North Face Men's Ultra 109 GTX Trail Running Shoes - Black/Grey
View Description
25% Off* – discount applied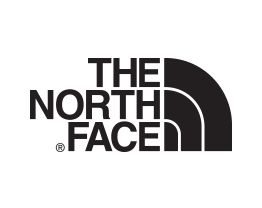 Item #: 331491572
Go the distance in these North Face Ultra 109 GTX Men's Running Shoes designed with breathable mesh and a TPU protective toe cap. Designed with a full-length EVA midsole, these running shoes offer outstanding all-around protection and slight pronation correction. Their lace-up design allows for a flexible, customized fit, while their deep tread makes them ideal for running on wet or dry surfaces. Their innovative GORE-TEX waterproofing allows for a dry running experience with superb performance regardless of what the weather is up to. As if that wasn't enough, these shoes were born head-turners with their vibrant hue and trend-right contrasting textures.
Features:
Features breathable mesh
PU-coated leather upper
Features a protective toe cap designed with TPU
Boasts a compression-molded EVA midsole
Features an ESS midfoot shank and TPU Snake Plate
Boasts GORE-TEX water-proofing
Fantastic feel and fit. Wore quickly
Beaker
Chambersburg, PA
September 11, 2017
They were very comfortable and I want another pair but they did wear out quickly. I have had them for 9 months and the right sole is coming off and the left foot has a couple of tears or cut marks. In TNF defense I may have just worn them out.
Performance Fail
ExploreMore
Southern California
July 05, 2017
I really could have loved these shoes. If the right shoe performed as the left shoe this would be a 5-Star rating. However, the right shoe took on water leaving me with a sodden sock and wet, cold foot. My qustion to TNF is how this problem could happen. I purchased the Ultra 109GTX for some upcoming trips. I noticed some wetness while hiking in minor exposure to water but didn't feel it was enough to make an evaluation. Then, hiking through Iceland and England I faced very wet conditions. Using full gaters and rain pants the left shoe performed extremely well. Aside from usual dampness due to sweating, my left foot was dry even after days of rain soaked ground and rain. The right shoe, however, took on water very soon to being exposed to rain or wet grounds mainly from the front one-third of the shoe. Water seemed to be getting through the sides of the toe area and the top of the toe area. When I took off my shoes my left sock was relatively dry. My right sock was heavy with water right at the front third. Since one shoe performed so well I can only guess that either the Gortex was defective or some manufacturing defect allowed water to enter the shoe. As this shoe did not perform as designed I can not rate it anything more than one star. I purchased it from a reputable local outdoor retailer who I know will make things right but I am very dissapointed. I would like to replace them with another pair of Ultra109's but wonder if the same thing would happen.
Very poorly made, not for serious outdoor use
Adam
Boston MA
May 29, 2017
This is the second pair of north face shoes I have owned, the first pair were terrible quality and fell apart very quickly. I only gave them a second chance because I had vouchers to spend after returning a jacket of their's which also fell apart (that's a whole other story). After roughly 80 miles of use, mostly on trails which they are allegedly designed for, true to form these are falling apart. The zigzag trim on the inside of the foot started to peel off after a few weeks use but as it was cosmetic I ignored it and continued to use them then, whilst half way up a mountain trail, I felt something catch on a rock and on closer inspection all of the red sections of the sole were starting to peel. I'm only glad I was doing a simple 20 mile hike on well maintained trails. If this had happened somewhere really wild I could have been in real trouble. I tried to return them at a north face shop and now I have to wait 4 to 6 weeks for them to look at them and potentially refund my money. The supervisor was being difficult because they "looked well used"the reason they looked well used is they are supposedly for trail running and trails tend to be muddy in my experience. it also might have been because they were falling apart and looked liked they'd had years of use. I'm going back to using my old Brooks trail running shoes which have well over 1000 miles on them and are still going strong. This experience has left me with the opinion that North face are no longer capable of producing anything of any quality and have become a company who merely make outdoorsy styled fashion clothing for people who rarely if ever get more than a few miles out of the city.
Third pair of the Ultra 109s
mike
chicago
May 18, 2017
This is my third pair of the 109s - I wear them 200 days a year, and they last about two years. I use them for commuting - to the office, walking, light hiking, light activity. They are 100% waterproof (amazing!) I will replace my current pair with another 109, or with another, better NF shoe with the same last. Also, very surprised at the people who said the shoes were uncomfortable - these shoes felt the same from the first wear - so, if they don't feel comfortable in the store, don't buy them.
Looks good, waterproofing is great, incredibly uncomfortable
Mike in AZ
Scottsdale, AZ
April 17, 2017
I have had these shoes for over a year now, and wear them once or twice per week for hiking and rock climbing. They look great. The waterproofing is outstanding. I have gone hiking in very wet and muddy conditions, and they keep my feet dry. They have been very durable considering the amount of strenuous hiking I have done over the past year throughout the Southwest and Appalachians. The cushioning is very good for hiking shoes. However, they are extremely narrow around the ball of the foot and the toes. My toes are always bruised and in a great deal of pain after each hike (usually 6-10 hours). I got them a half size larger than my foot size, and the salesperson told me that they would be more comfortable after they were broken in, but that has not occurred. I can't wait until I can afford another pair of hiking shoes, and I will definitely not be buying these again.
Great Comfort and Amazing Waterproofing
AG
North Carolina
March 31, 2017
I have owned 5 pairs of the Merrell Moab WP shoes and 2 pairs of Soloman WP shoes, but I always had the same problem with both brands; after 5-6 months of continuous wear the soles would fall apart and waterproofing failed. I bought this shoe on a whim and The North Face has quickly won me over. Owned the Ultra 109 GTX shoe for close to 1.5 years, before I started to see the sole come apart and the material tear, BUT they continue to stay waterproof. I wear the shoe on a daily basis and because I farm, they are constantly exposed or submerged in chemicals and nitrogen that cause most materials to break down. Their unique waterproof liner prevents the waterproofing from failing or holding water in the fabric, unlike any other shoe from competitors. Best shoe I have ever bought and won't hesitate to purchase again in the future.
Awful pair of shoes.
Ram
Colombia
March 27, 2017
I bought myself this pair just six months ago. I went on some trails just to realise how sooner they started tearing. Absolutely not recommended. A huge disappointment.
All form and poor function
Woods jogger
NJ
February 26, 2017
I tried to use it, to break it in but it is simply too uncomfortable to put on even that I have set it aside, afraid to use given how tight and how it slows your stride. It feels like you are dragging something with your feet. I am a size 9 but this 9 is way too tight and way too narrow. It makes the shoe look odd on my feet given how it hugs your feet and is tiresome wearing it. I have other pairs from other brands but reading all the reviews, I ordered one, liking its look and rugged features, especially the sole. It did get appreciation from co-workers but only the wearer knows where the shoe bites. I think that this shoe was designed more as a fashion statement than actually being what it is made for - comfort in rugged use. All shoes must be made for comfort, a pro which should be at the base of the feature pyramid, but when the base itself is flawed the rest of the features are hardly anything to go by. I have to return it most likely but am not sure if returns will be accepted if used a few times. Will not recommend this shoe if your feet are slight wider (not even full wide but just a tad wider). The laces came as is a threadbare pair was laced on to the shoe. If you plan to use it (with caution), please loosen the laces completely. I am sorry this did not workout for me and it really one of the worst purchases I've made, an expensive one at that!
Great shoe. Well made, very comfortable with stable suport.
Arthur the RN Nurse.
Houston, TX
January 03, 2017
This shoe fits very well and is very comfortable and looks well made and should last a long time.
My Favorite Gear is The North Face
Bill
Clearwater
December 27, 2016
I owned two pair of TNF Prophecy shoes that lasted forever and felt like they were made for my feet. When I couldn't find them anymore I despaired because I couldn't imagine finding another pair that fit me so good. I bought the ultra 109's and love them just as much. I can't describe how much I love TNF stuff I have. My favorite jacket of all time is the Denali and the shoes are superb. I wish they made work boots.
Excellent
MRB
Ft. Worth, Texas
December 12, 2016
I purchased these for an upcoming visit to Yellowstone Natl. Park. To break them in, worn them to an event where the temperature was only 9 degrees. Keep my feet warm with average cotton socks. Very nice.
runs small
alat451
Kane Pa
October 25, 2016
great shoe runs small
Great shoe!
JD
St. Paul, MN
September 28, 2016
This is my third pair in six years & the only downside to this product is that the waterproofing does not last the lifetime of the shoe.
Comfortable Shoe
DC Trainer
Washington DC
September 21, 2016
I am a personal trainer. I have had these shies for a few weeks and so far so good. I walk about 10 miles a day.
Doesn't look as good i as the picture real life
Waithaka
Overland Park, KS
September 08, 2016
Too expensive. Better off with a cheaper shoe. It doesn't look as good as the picture in real life
Wear out easily
Abhishek
Kirkland, WA
August 15, 2016
Wears out very quickly. Mesh is cut from the top, the glue is coming off after just couple of tough hikes. The soul has started chipping off. Traction is very poor, it easily slips on we surface. I would never buy them again. I have started looking elsewhere for my next hiking shoes
Very disappointed splitting away from sole.
Pete the cyclist
Quincy, Ma
August 13, 2016
Very disappointed upper splitting away from sole around the little toe area. Spent over $100.00 for these shoes, not happy.
Bruising ankle bone.
Herbhikes
Florida
July 06, 2016
Tried these on in house and walked around, no problem. Took them out for a run to break them in and found a pressure point causing a tiny bruise on bottom ankle bone. Very disappointed. There is a bump you can feel running your finger along the top, about an inch behind last eyelet. So I'm going to say poor design, the part that comes to close to the ankle bone should be soft or not come at all close to the bone. Now that I have studied the area it is very hard.
Comfortable shoe and protects, but...
Dayhiker
DC
June 14, 2016
These shoes are very good--but they don't last. So sad. I got about 6-8 months of good, everyday use before the mesh breaks down and holes appear near the toes.
Solid pair of hiking shoes!
Mark
Scottsdale, AZ
June 12, 2016
I had read positive reviews about these shoes and decided to buy a pair. I've had them for a couple weeks now and I think they are excellent. I go hiking 2-3 times a week and they still look great!
Failed To Last
DJKong
Tampa, FL
May 12, 2016
I really loved these shoes. They were very comfortable right from the beginning and worked very well in wet conditions. However! They unfortunately didn't even last me a year before beginning to fall apart... As near as I can tell the toe guard seems to cut into the mesh over time. See picture.
Major design flaw in an otherwise comfortable hiking shoe
Cerbantesq
Salt Lake City, UT
May 11, 2016
These Gore Tex hiking shoes were very comfortable and the waterproof membrane performed well, initially. Unfortunately, the rigid rubber toe-cap is positioned at the flex point which causes the toe-cap to rub against the exterior membrane. Eventually, a hole will appear in the Gore Tex membrane and the shoe is no longer waterproof. Fortunately, TNF accepted my warranty return and I'm looking for a similar waterproof hiking shoe to replace this very comfortable pair I enjoyed until a few weeks ago.
Different from previous years
trail runner
Pittsburgh PA
March 29, 2016
Purchased five Ultra 109 shoes in the past for 50 and 70 mile trail runs and the shoes were great. The pair I purchased in March 2016 don't fit the same, very disappointed. Need to find other shoes.
I love these shoes. Looking to buy another pair to make sure
Jeff McMountain
Calgary AB
February 07, 2016
I wear these to walk to work 25 min all winter unless the snow is deep enough for big boots. Hiking in the mountains all day. Just rinsed them to get sal stains off and they are good as new.
These shoes are not well made or durable
John in Colorado
Denver, CO
January 30, 2016
I initially purchased these shoes to replace a pair of waterproof Vasque shoes, more for variety than anything else. I wore them regularly around town, traveling, and for light hiking. In under a year, they fell apart to the point that I had to get rid of them. The material on the sides by the toes degraded to the point that they were no longer waterproof and the inside lining pulled away by the heel. Now, I'm going back to my Vasque Scree shoes. They may not offer variety, but they are durable!
One of the best shoes from TNF.
KennethT1975
Washington DC
July 02, 2015
The Ultra 109 GTX is one of my favorite shoes of all time from TNF. I only wish these came equipped with BOA instead of regular laces. They are rugged and durable yet stylish at the same time.
Bad Design Flaw
Holes in my shoes
Europe
June 03, 2015
I like The North Face shoes and I still do, but I do not like how these were designed. I had the Headgehog GTX XCR III Hiking Shoes my entire year in Europe and they lasted. I bought the ULTRA 109 while I was home in USA to replace them as they are comfortable and look good. Now I'm in Europe again and discovering what is wrong with the ULTRA 109. THE BIG PROBLEM That beautiful toe cap is shaped like a blade and while bending the foot during normal walking, it cuts right into the material of the shoe. This leaves nice holes in your shoes. Mine didn't even start to look old before I noticed the holes, and had thought I had done it somehow. But unfortunately these shoes destroy themselves and it is unavoidable. Not too good a feature for water resistance either. I would have bought a different shoe for my trip to Europe if I knew these would do this.
Ultra High Performance Shoe for STRONG Feet
GKK
San Francisco
May 18, 2015
The added performance that these shoes can take is worth the extra weight, and extra Mile, but is not really that much, considering that I broke into them in a couple of weeks. I had medium to severe plantar fasciitis caused primarily for wearing shoes too soft; at first would feel great, but it took its toll eventually. I recommended these shoes to co-workers, I'm very enthusiastic that they'll thank me for it.
Fantastic
MikeJD
Boston, MA
April 14, 2015
Was in to buy new boots as my old ones wore out and saw these and liked the look. I couldn't be more than happy with the feel, comfort and performance on the ice and snow. Mine did have a defect where the outer sole separated, but the sales rep I came back to helped me out and I got a new pair in less than a week as they had none in stock. Definitely worth the price and would buy them again.
Great so far...
rkh
Halifax, NS
April 06, 2015
Runs slightly small, so be sure to try them on, even if you've had North Face shoes before. I went up 1/2 size compared to my hedgehogs. Surprising stability for a runner. Just got them, so I can't report on their durability, but a couple of things I'll be watching are the tread wear, and how the plastic/vinyl toe cap fares. It seems to be tough, and looks like it will last, but I suspect it may look unsightly as scuffs collect on the smooth surface. Time will tell. Very happy with them so far.
Husband Loves Them
SouthernBelle
Undisclosed
January 08, 2015
Bought these to replace an aging pair of North Face shoes that my husband LOVED! He wears a 13 and typically needs a wide in other brands but these fit his big feet well. He wears them to walk the dog, to work, out running errands, etc. The additional protection that the Gore Tex provides is a huge perk as a typical day may entail messy conditions on job sites. I personally think they are nice looking shoes as well and I do not have to cringe when he gets them out of the closet. Well done, TNF. Two thumbs up!
Comfortable shoe
RichardS
Queens, NY
November 01, 2014
I bought these to replace my old worn out Hedgehog lows. I must admit I wasn't to sure about buying these because I never wore anything other then the Hedgehogs. After buying a pair I really like the feel, it's not too hard on my feet has lots of traction and is water proof. As an IT professional who's always on his feet or moving around getting equipment or removing equipment from different buildings I need something tough& comfortable. The 109 GTX fit the bill. I would be buying another pair as backup. Nothing really compares to TNF shoe once it feels good on your feet.
Awesome Trail Shoe
AsbestosEater
Hudson Valley, NY
October 11, 2014
After much research, I selected the Ultra 109 GTX. This is my first pair of North Face shoes. Wow! The fit was perfect. The sizing runs about a 1/4" small. Size 11 was perfect for my 10-3/4 foot. I run trails, hike, and treadmill in these shoes. I've owned the shoes for 2 weeks and I've already logged 40+ hours in them. They felt great the first time out on a rocky trail in Glacier National Park. I'm very satisfied with the comfort, feel and overall look of the shoe. I'm now ordering a second pair to throw on the shelf as a replacement for when I wear out the initial pair.
North Face Gore Tex sneakers
osborn2ski
wilmington delaware
August 06, 2014
This is the third pair of North Face sneakers. I do a lot of Rails to Trails and I use toe Clips so that I can use sneakers. I love that they are some what water Prof and keep my feet dry. I do mostly unpaved trails and they work well for me. One they are comfortable. Two they are light weight and three are water resistant. Oh by the way I never give out five stars on any type of review.
Super comfortable and sturdy all-purpose shoe
BigheadYoda
Washington, D.C.
August 06, 2014
I'm on my second pair of these excellent trail running shoes. I wear them everywhere, including during the commute to the office (where I reluctantly swap them for work shoes). They're lightweight but provide excellent support and stability for navigating rocks and tree roots on and off the trail. Highly recommend them. They run just a tad on the small size, so I get one half size larger.
MEN??S ULTRA 109 GTX -- Unwanted Weight Gain
UncleBob
Undisclosed
July 31, 2014
I have owned four pairs of Ultra 105s, and have loved them for day hikes and daily wear. When NF discontinued the 105s, the only logical thing to do was to get a pair of 109s. I was surprised to discover that the 109s felt much heavier on my feet. So, I weighed them and my old pair of 105s and discovered that the new 109s are a pound heavier...1/2 pound heavier per shoe! Yes, the new shoes are very comfortable, fit well, and provide great support. But I'm not happy lugging around another pound of unwanted and, in my opinion, un-needed weight. North Face should reconsider the description of 109s as being "performance/running" shoes.
mens ultra 109 gtx shoes
farmall
IOWA
May 13, 2014
Ordered ultra 109 shoes came in 4 days wore instantly no break in whatsoever. Very comfortable to walk and run in. I farm and feet at end of day after 15 -16 hours with no discomfort. Would recommend to anyone who is active outside to get a pair. farmall
109 GTX Amazeballs!
DanH
Ottawa, Ontario, Canada
April 17, 2014
As a great fan of my 105 GTX's (BEST 'out of the box' shoes I've ever worn!!) I've been searching for a worthy replacement. With a torn meniscus, overpronating and some on-again off-again plantar fasciitis, these shoes have come to the rescue. My old 105's can't be worn at work so I needed something to cover off my work day. Crazy comfortable, very supportive but not so much that you foot is doing contortions. I'll be ordering another pair tomorrow, maybe 2....One thing; the picture shows the forefoot as a lighter grey, when in fact it's a much darker grey blue.
MEN??S ULTRA 109 GTX are awesome
TreyB
Seattle, WA
April 17, 2014
These are an excellent pair of shoes whether walking in the rain (I live in Seattle so these see a LOT of rain), on hard surfaces, or off-road. They are very comfortable, well-made, and have a lot of support. The tread is excellent for wet surfaces or walking on lots of rocks. After a few weeks of wearing these almost every day there is a tiny bit of normal wear on the front top rubber part of the shoe (totally normal looking for this type of shoe) but otherwise every part of this show still looks brand new.
Go-to-shoes
nolayat
Idaho
April 11, 2014
I really like these shoes. Have tested them in wet grass running and they were great. Stayed dry inside. Very comfortable and supportive. I like the black color with the design that keeps it from looking like a "security guard shoe". (Nothing against security guards! ) I am a female with a long slim foot and very little instep. The fit is good for me. Although a female shoe would probably fit even better and be a bit more feminine. I WISH TNF would make women's shoes up to size 13. Hint! Hint! Please!!! :) Women's shoes tend to just look more "feminine" and fit more ideally. These shoes are a men's 11 and I generally wear a 12 1/2 womens. All this said, I am very thankful to have these. I would gladly recommend them.
Wish I bought them sooner!
Braz
Undisclosed
April 08, 2014
Very comfortable shoes, and well made. These by far have exceeded my expectations. I used to wear Nike Shox and these beat them hands down as far as comfort and durability. Shipping was also ridiculously fast. I will continue to by North Face products. The quality is far better than anything else I've tried.
Durable Goods!
VNSA
Boston MASS
April 01, 2014
After five years of wear & tear I had to finely put my Hedgehogs out to pasture. God I loved those shoes. I was so disappointed to find out NorthFace is phasing the line out and couldn't find my size. So with a leap of faith, I purchased the ULTRA 109 GXTs in black. It's a light, good looking shoe that looks like it can stand the test of time. I have only had them a week but they are a pleasure to wear. As for the durability from feet that can eat shoes for breakfast, ask me in five years.
second pair of Ultra 109 GTX's
BRay
Virginia
March 18, 2014
These are absolutely fantastic shoes. I took my first pair all over the Middle East and they were comfortable, breathable, sturdy, and most importantly to me, waterproof. What sold me on the 109s are that they have a sturdy construction but aren't as clunky as a pure hiking boot. They're fairly light but provide a surprisingly amount of support for technically being a trail runner. Good for the snow, mud, or around town, this is one of the most versatile and stylish pair of North Face shoes I've purchased. A word of note, these ran smaller than my Back to Berkeleys. I wear a 13 in my Berkeleys but am between a 12 and a 12.5 in the 109s.
men's ultra 109 gtx
mannypap
new hampshire
March 02, 2014
I was looking for a comfortable and supportive trail walking shoe- I tried Columbia and Timberland and they just didn't feel right. These 109's felt good walking in the house but I was looking forward to using them on a hike. WOW are these shoes great. Living in New Hampshire we have the White Mountains and I tried them there and was very impressed. All the trails still have snow but these shoes were so grippy, slipping was never a concern. Also the Gore Tex really works- your shoe is soaked but your sock is dry- amazing. Plus they look great with a pair of jeans for a night out. I don't think you'lle go wrong with these trail shoes; it will probably be the best decision you've made in a long time.Thanks North Face.
Great shoes
Pipesurgeon
Undisclosed
February 04, 2014
Saw these shoes at more than one store but not in my size they said that these shoes are no longer made and none are available this even from the north face store! So I went to the north face web site and there they were and in my size ordering was super easy and I had the shoes in a few days very happy with my purchase . Wore them to the store where they said not avabile and showed them on my feet
MEN'S ULTRA 106 GTX XCR? SHOE
Ericg
Undisclosed
February 04, 2014
Received the shoes the other day..thus far the fit very well. Probably the most comfortable of N.F. shoes I have owned. ( I have purchase about 10 different styles of N.F. through out the years)
Shoes
KGSdds
Indianapolis Fashion mall
January 10, 2014
Excellent hiking shoes. Gave as a gift. He usually takes everything back I buy him but this time both the Northface coat and the northface shoes were a hit!!!!!
Fantastic all around shoe
rockhopper1
Undisclosed
December 31, 2013
I recently purchased a pair on a recommendation from an avid hiker. After the purchase, I wore them around the office for a few weeks and to be honest, they were more comfortable than most of my so-called "comfort work shoes" and even as comfortable as my running shoes. Just last week, I took them to Old Rag and some fairly austere trails in the Shenandoah mountains and they performed flawlessly in all weather conditions. Snow, rain, ice all proved no match for these shoes. Even the rocks and sketchy places around a few rivers and creek beds were easily handled with little to no slippage. If TNF continues to make this shoe, I will continue to wear them.
Outstanding, Great, Fantastic
CavDog
Williamsburg,Virginia
December 05, 2013
My friends were bragging on the Untra 106 Gtx shoes, I've worn Merrell Shoe's for the past seven years and was reluctant to give them up. My friend said look buy a pair and if you don't like them I will buy your next pair of Merrell's. So to keep it short, I still have the Ultra 106 GTX shoes and I'm sure the title sums it up.
Comfy!
moephishin
Long Island, NY
October 23, 2013
After putting a few extra miles on my last Northface sneakers....I was well overdue for a new pair. Was very happy with the online order after striking out at both stores in Manhattan. I purchased them a half size smaller than I would normally, which worked out nicely.
Great Shoes For My Plantar Fasciitis
Grendl
Woodlands of the Midwest
July 15, 2013
The title says it all. After putting in heel inserts and arch supports that my podiatrist recommended, these shoes are by far the most comfortable I've ever worn. When I find something that works, I stick with it. I fully intend to buy these again!