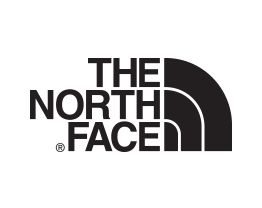 25% Off Our Regular Price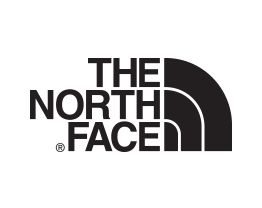 Item #: 330961878
Even as the North Face Resolve 2 L Women's Shell Jacket is shielding you from a driving downpour, it's also keeping you well ventilated and comfortable. That's the magic of this exquisitely designed rain jacket, which combines a multi-layer waterproof fabric design with a highly breathable inner mesh lining.
Features:
Velcro-guarded centre-front zip
Adjustable, collar-stowed hood
Cinchcord-tightened hem for weather-sealing
Good for Wind and Rain
SJW21
Calgary
August 24, 2016
Pros: - Good for wind and rain protection - Light and compact - Wide range of colours Cons: - Doesn't keep you warm unless you're moving around a lot (hiking, etc ). Still need to wear long sleeve underneath - Arm length is a bit too long
don't bother if you hike alot.
works in the woods
Kamloops
May 23, 2016
After one summer the weatherproofing deteriorated on the shoulders and back where I carried my pack. Even after applying the weatherproofing treatment the shell does not repel water. I get soaked in less than 30 minutes of light rain. does not hold up.
Great lightweight jacket
S
Edmonton
March 03, 2016
The colour is labeled wrong on the website. I ordered magic magenta, which on the website is purple with a navy hood. The jacket I received was pink with a grey hood, and Sport Chek was not able to find the correct colour for me.
Great lightweight jacket
S
Edmonton
March 03, 2016
The colour is labeled wrong on the website. I ordered magic magenta, which on the website is purple with a navy hood. The jacket I received was pink with a grey hood, and Sport Chek was not able to find the correct colour for me.
Perfect
Catherine689
Vancouver, BC
December 21, 2015
When i first put this on it felt amazing, fit was perfect, relaxed but not to lose. My only down side is that the cuffs arent adjustable. I always like fiddling with them; I was a bit disapointed to find none. But! Overall great jacket.
Fantastic
Dotty
Vancouver
January 21, 2015
Not warm on its own in the colder weather, but with a north face fleece underneath, it's perfect! So it's a great all round year jacket! Love it!!
stylish and packable
Love to Travel
Uxbridge, Ont
December 22, 2014
Purchased for Alaskan cruise and packs away so small. For those possible cooler and/or wet weather excursions.
Great product but ...
Tina the runner
Bathurst NB
November 17, 2014
I am very happy with this product however I was disappointed by the color. It is labelled as "medium red" but it is essentially ORANGE. I decided to keep it anyways but would likely never have kept it (or chosen that color) were I shopping in store.
Colors on website are not accurate
Aways outdoors
Vernon, BC
February 12, 2014
I love this jacket. Very nice fit. I ordered the light green however which looks like a nice army green in the picture and when it showed up it is a very light mint green nothing even close to the picture! I now have to return it for another color, so just be careful of color selection.
Don't rely on the pictures,
Janne
Vancouver , BC
December 24, 2013
When I saw this jacket online, I thought it was thick where in I can use during winter that makes my body warm but it's not looks like for windbreaker only but the thing I can use it during rainy days. I love the color. The size fits good. I hope in my next purchase I can what I really wants and need. Thank :)
Cute, Lightweight and fashionable
Karen the biker
Vancouver, BC
July 17, 2013
I wear this jacket almost everyday and I love it! The only problem I have with it would be that the zipper always comes undone at the bottom and its actually really hard to break it apart! But either than that this is a great jacket and its well worth the money!
Love my NorthFace jacket! :)
I wear my NorthFace jacket almost every day and I love it. It is lightweight and breathable, but the only think I don't like is there is no way to adjust the sleeve cuffs (around the wrists it is a little big on me) and the hood has no adjustable draw string to leave it in place, only the string itself. I ordered this in medium yellow and expected it to be a little darker than it is (it's a light yellow) but all in all I love it and will order others similar in the future :)
Great colours
busymom
Victoria BC
April 30, 2013
I love this jacket because of the colour (green) and the interior colour is aqua which looks sharp together. My cons are, the first time I put my jacket on the zipper un-zipped from the bottom and this has happened to me a few times now - huge bummer and I hope they will replace it for me afer summer is over; zipper LOOKS good as it is very big and commercial looking but it is so cheap. Also, the linning is beautiful but it looks like you have to becareful as overtime it will deff. rip away as it is very thin. I picked this coat out as some of the other brands didn't breathe well and were to much of a rain jacket and I just want a general spring jacket. If it wasn't for the zipper this jacket would get a 5!!!
The perfect jacket for working outdoors!
Jennifer
Milton, ON
April 27, 2013
I use this jacket for working outdoors with horses, so I needed something with the right fit, breathable and durable. The arms could breathe a little better, but besides that it's perfect and stylish.
Not happy
elljay
Tbay, On
April 26, 2013
the zipper keeps breaking apart but i got free shipping and i would be charged 30.00 to ship back so i just keep zipping it up to fix it until the next time it splits agin
Nice jacket
Shopper
Saskatchewan
April 26, 2013
The jacket was nice good quality but I returned it because it fit small and the green was lighter than picture. I also thought it was more a winter jacket as well but it is clearly a spring or fall jacket, more a rain coat! If you are looking for this type of jacket you'll be happy with it.
great jacket
mom
Calgary AB
April 14, 2013
This is a great jacket for the price! Some of the other jackets are very itchy underneath due to the fabric used; this jackets inside is very soft! I purchased the green and it is super pretty!! I ordered a large and the fit and sleeves fit the same as my helly hansen large so I think the size is just perfect! Great buy and hot colour choices!!
Great Product!
CarR
Edmonton
May 16, 2012
I tend to always wear a thin sweater under this coat, because it isn't that thick and isn't meant to keep you warm on cold days. This jacket is definitely waterproof (as I've walked in major rain more than once), and it is stylish. The colors offered are great. There are reviews that say that it is a smaller fit, you just have to keep in mind that it is not a 'stretch' jacket, nor is it meant to be. The sleeve length is great, for some it may be a little long - I would rather that then have it be too short when I put my arm infront of me or up in the air. Overall, a great jacket!
Nice stylish coat
Shelley
Nova Scotia
April 23, 2012
I really like this jacket, like the green color i picked, i wasn't sure to order a M or L but ordered L and was the right choice, the sleeves are long but that's better than too short. The only thing i found was you can feel the cold wind on your arms if just wearing a t-shirt. Otherwise it's a great jacket. The shipping was very fast too, only took 2 days.
Flattering & comfortable
bquigley
Toronto, ON
June 01, 2011
Lightweight, waterproof, functional but great flattering fit
Great quality [...]
Pisces
Vancouver
May 22, 2011
I love this jacket, very versatile and the colour and size I wanted. I would order another jacket without worry.
The sizing was smaller than normal!
Christa
Corner Brook,NL
April 16, 2011
The color was beautiful but very small make for a size large!