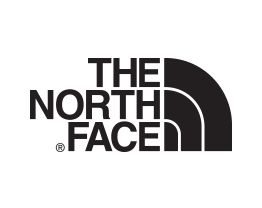 Item #: 330507166
When a sudden change in the weather requires added protection beyond your usual fall and winter jackets, The North Face Venture Women's Shell Jacket is ready for action. Its fully sealed seams and waterproof fabric will keep you dry until the inclement weather passes. Then, the entire jacket fits into its own hand pocket to go back in your gear bag until next time.
Features:
Soft chin guard reduces chafing
Seam-sealed to provide waterproof protection
Stows away in hand pocket for easy carrying
Hood is fully adjustable with a drawstring for an ideal fit
Specifications:
Material: 40D Nylon Ripstop
Average Weight: 340 g / 120 oz.
I wouldn't buy this product again.
Candy cane
Kelowna BC
February 28, 2017
This is a nice looking jacket. Great just for going for a walk in. The jacket however, doesn't breath and it causes me to freeze because I get soaked in my own sweat.
Waterproof AF!
Haley
Seattle, WA
February 20, 2017
As the title suggests, this raincoat is very waterproof. Rain glides off like a figure skater on ice... It does not provide much warmth but is perfect for layering.
Awesome jacket!
Lizzie
Sacramento
February 15, 2017
I use this as an everyday jacket during rainy weather. It's great! It keeps me warm in the wind and has a lot of coverage from the rain. Love it!
Dry nice shell
Chala
Utah
February 14, 2017
Very nice Shell. I like the color, the cut of the jacket and the features included. One improvement that could be made is to lengthen the back of the jacket. It is cut slightly longer, however for the outdoor enthusiast, like myself, an extra inch to cover your bum would be great. This is the reason I gave this jacket four stars. Otherwise I really like the shell.
Great jacket for wind
kathryn staines
Maryland
February 14, 2017
Great jacket for keeping the wind off - keeps you some what warm but needs a liner for extra cold days
I thought this was a soft shell jacket. Sad it wasn't!
Shanny
Ohio
February 14, 2017
I still like the jacket, but was highly disappointed it wasn't a soft shell jacket and that's what I searched for. I was positive I had double checked to make sure it was, because I love my old North Face, but am pregnant and it no longer fits and wanted a similar one. Still like it, but highly disappointed. Needed a jacket for lighter weather and didn't want to return it.
Highly Recommend!
JuliaLR
Coshocton, OH
February 04, 2017
My dad got me this for my birthday, after a long time of me eyeballing it. It's everything I thought it would be, and more! It's great for those rainy/windy days on campus, plus it's cute! I'm a 5'5", 104 pound female, and I got the small. It is loose enough that I can easily fit a hoodie under it for more warmth, but still snug enough that it has a nice shape. It's not super warm because it's really more of a shell, but the fact that it keeps the rain and wind off of you makes it warmer than you'd think. The sleeves, waist, and hood are also adjustable, making for an even nicer fit. The jacket is also long enough that I can wear leggings with it and still have some modesty. Another detail that is quite nice is the few strips of Velcro down the zipper flap, so that it'll lay even better and keep you warmer. Also, the material feels nice against bare skin, something that a lot of rain jackets don't have. The versatility is amazing because I even go running in it, and love how lightweight it is. I wear this jacket almost every day, and highly recommend it!
Awesome Rain Shell!!!
Jfra78
Sacramento
January 31, 2017
I got this jacket for my wife, as she needed a real rain jacket (shell), that was breathable, and not already insulated so that she can wear and remove layers as needed. Having TNF jackets myself, I knew this would be perfect, and it was! I got it in Quail Grey, and the color matches the online image, and looks great on her (she loves the color too). She has already tested it out in a couple of storms and has been blown away by its weight and performance.
Don't buy
davisShrek
Davis, CA
January 18, 2017
I have only used my jacket a handful of times & i've had it for less than a month, yet the metal piece on the jacket broke off!!! There is nothing I can do about this because of the north face's policy, which they should fix given that their products are already expensive.
Not waterproof
B2zak
San Francisco, CA
January 11, 2017
Bought this jacket 6 months ago have only worn it in the rain 3 times tops since I live in California, have washed it maybe once. Wore it with the storms this week and was soaked underneath and the inside of the jacket was wet as well every time I wore it. Very disappointed.
Very stylish, full figure jacket!
Hairwork
Sunnyside, WA
January 03, 2017
I really like the fit of this jacket. It is very slenderizing but is comfortable to wear. I hope you will be adding the full figure sizes in more styles and colors.
Bought this jacket for my daughter for Christmas
mom
Johnstown, Pa
January 03, 2017
I bought this jacket for my daughter for Christmas and she loved it. The sizing is true to your website indications and she loved the color. She tells me it is very comfortable. She likes the adjustable Velcro at the wrists.
Definitely would buy again
Outdoorsy
Santa Barbara, CA
December 31, 2016
I loved my jacket so for Christmas bought two as gifts for my daughters.... So I could have my jacket back :)
I love this product!!
E
Honolulu, HI
December 30, 2016
I am outdoors a lot and it has been a pretty rainy winter so I wanted a better jacket. This north face jacket is perfect for me because it is not too big or bulky, but it still keeps my dry. I love how you can adjust the wrist size and the pockets have zippers to keep everything in there.
Happy with purchase
Kristy
Franklin, TN
December 28, 2016
This was for my daugher. The size finder suggested a size small or medium but the color she wanted was sold out to went for the large and are glad we did. She's slim but 5'9 with long arms. It does not look bulky and afraid the sleeves and overall length would have been too short with a smaller size.
Great
Comfort lover
Greensboro North Carolina
December 28, 2016
It's lightweight and comfortable. I hate bulky jacket they feel heavy after a while and with this jacket I layer.
Best rain jacket ever!
Sadie the teenager
Seattle, WA
December 27, 2016
This rain jacket is lightweight & versatile, also super comfortable! This is the second one we bought for my daughter! She won't wear anything else!
LOVE this product. I'm actually planning to buy more!!!
Trisha
San Francisco, CA
December 27, 2016
I can't wait to get my hands on the burgundy one!!! Love the fit, love how it feels & love how it looks!!
Love this versatile jacket!
ET
South Boston, VA
December 27, 2016
Love that you can wear in colder weather with the inner jacket & then remove inner jacket & wear either the inner jacket or the rain jacket in warner weather
I love all North Face products.
Kathleen
Ketchikan, AK
December 25, 2016
Purchased as a gift and great color match to a North Face soft shell. Both jackets will be used together in rainy Ketchikan Alaska.
I would buy this product again, love it a lot
Gabi
Ypsilanti Michigan
December 25, 2016
I wear it outside , and too school, its comfortable
Great for rain!!!
ErikDinkel
Georgia
December 24, 2016
This jacket is perfect for rainy days! If you go outside at all, you can literally shake off the water from the jacket and it'll be completely dry! The only downside is that it's not too warm. But it shouldn't be the only thing you wear outside..
High quality shell, perfect for Seattle winter
Kris
Seattle
December 23, 2016
I bough this for a shell to wear daily in Seattle. It fits well and feels to be much higher quality/thicker material than TNF shell I was replacing. I love that the TNF logo isn't obnoxious. It's a very nice jacket for daily use.
Great raincoat and light jacket
Midtowner
Memphis, TN
December 22, 2016
I'm in between sizes but went with the small although a little snug at the hips. Love the heathered look and material. Overall flattering for a rain jacket. Just received it so haven't put it to the test in rain but serves as a great all around jacket thus far.
Love this jacket!!!!!!
Bella Hart
Dayton, Ohio
December 21, 2016
Amazing! my cousin loved it... she is tiny and this fit her perfect.. A tiny big... but is gorgeous! we love the color and the fit.... I recommend this one! Love The North Face!
I was extremely happy with my jacket I love it love it
Drae
Port Allen Louisiana
December 17, 2016
First time a Northface very impressed with the website where easy to use and no trouble package came on time and I love love my product thank you
I absolutely love this jacket and would buy it again!
Kelcan
Greensboro, NC
December 16, 2016
I have a couple different North Face jackets that I also love so I use this one mostly when rain is forecasted or it is raining.
I would buy this product again
Lili
Tampa, FL
December 15, 2016
I already own a Venture jacket in White that I have been wearing for over 2 years in windy or rainy days. The only thing I wish had a better design is the way the hood fits. It doesn't stay put on your head and it keeps on sliding over your face.
Just the perfect fit!
Working student
San Jose, CA
December 14, 2016
I am a student who has never owned a rain jacket. As my first choice, I'm happy that I went with Northface. I don't have to lug around a bulky coat and it rolls up tightly to through into my pack when not in use. I also wear to (and even inside) of my office.
Love this, my 2nd coat from North Face
Trish
Venice, Fla
December 13, 2016
Sleeves too long but can tighten velcro to adjust them. I love the color. My old NOrth face rain jacket lasted me for 20 or so years!.
I have bought this product more than. Once!
Luvbug
Massachusetts
December 10, 2016
I bought this product for my daughter last year and she wore it both in the Spring and Fall, it was recently stolen while she was at school. She was devastated. I purchased a second one to give her for Christmas.
Yes, but at a store so I can try it on.
Angie
Washington
December 08, 2016
Love your jackets, first time buying online so I think that's why I feel this way, it seemed that sleeves were rolo g for me.
My New Favorite Thing
Xtina in the City
San Francisco
December 06, 2016
I love this jacket. The teal zipper and logo is a nice, stylish touch and I love the color! This jacket is perfect for unpredictable San Francisco weather where it can drop a few degrees when the sun goes down. This jacket keeps me warm and dry and keeps out the chilly winds that are infamous in the City. The sleeves are nice and long to cover my long arms and the body length is perfect. It was pretty true to size with extra space for a sweater or hoodie when it's extra cold.
Awesome jacket for outdoor person
pros
Myrtle Beach, SC
December 02, 2016
I use this everyday for scooter I g around town and occasionally for my exploration trips. Never fails!
Approval of a mountain woman
Brittany
Plymouth, New Hampshire
December 02, 2016
I live in the white mountain region of New Hampshire. This jacket captures the needs of a modern mountain lover. I love it almost as much as I love the view.
Awesome jacket, will buy in another color
MLFoley
Raleigh
November 30, 2016
I'm 5'8", 155 lbs. and bought a large to go over my medium Denali 2. This gives the water resistance that the Denali lacks and also supplements the warmth. Excellent wind protection, awesome design, fits like a glove.
Great lightweight jacket!
notyouravgsororitygirl
Washington, DC
November 27, 2016
This jacket is super thin but because it's so thin, you can wear it nearly year round. Is great especially for a windy day or rainy day and is easy to pack while traveling since it is so lightweight. I'm typically a size 0/2 and the x-small fits perfectly. I can still wear a sweater or sweatshirt under and it doesn't look took bulky.
Good rain jacket
Mortimer
Oregon
November 15, 2016
This is a really nice rain jacket. It tends to puff out in the midsection when I'm sitting down. Other than that, extremely functional.
Larger than expected, layers well
Gab
San Francisco
November 14, 2016
Overall fit is really good and I like having a white piece in my wardrobe. However the sizing is much, much larger than expected.
Exactly what I had hoped for...
Shell hunter
Gearhart, Oregon
November 13, 2016
I wanted this jacket for beach combing it's lightweight, waterproof and wind proof and can be layered on the cooler breezy days.... It's perfect and I would recommend it to anyone...
Definitely would buy again
Concerned mom
Nashville and Ithaca
November 13, 2016
Bought this for my daughter who moved from Nashville to Ithaca, NY for college where there is a lot of gray and rainy weather. This jacket was definitely needed and keeps her warm and dry.
Perfect Rain Jacket
Kendra
Seattle, WA
November 11, 2016
Wore this on a rainy hike in WA state. Kept me super dry, had to layer with a sweater for warmth. Highly recommend!
Great purchase!
Bee
Cleveland, OH
November 08, 2016
I love this jacket. It works as a light top layer to keep warmth in and it's completely waterproof, as advertised. It also looks nice over more casual clothes. One thing to note, if you're a pear shape, is that there isn't much stretch anywhere - it could be worth sizing up if your hips are a size or more larger than your bust. I have less room in the bottom of my jacket than I do in the top, but can still zip and layer with no problem. The sleeves were slightly long, but I was able to fix that by adjusting the velcro tabs. All in all, great quality and a great outerwear addition!
Great jacket!
Jeannie
Puyallup, WA
November 07, 2016
The jacket fits well! The sizing help with North Face ensured I bought the right size the first time. This is a lightweight rain jacket with a hood and several handy pockets. Actually looking forward to the rain so I can wear it!
Great jacket, not what I wanted...
Ali
Portland, OR
November 03, 2016
This is a good quality jacket. If you're looking for something lightweight and rain resistant. It's just not warm and won't keep you warm unless you layer. I just wasn't expecting that, it probably mentions it in the product description but I thought it would be a little more insulated. I'm just still so cold!
L.O.V.E
Bek
Ithaca, ny
October 22, 2016
I really wanted the venture but t when's heard about the hybrid I decided to try it out instead. The jacket is amazing and I love how I'm protected by the rain. The only downside is the venture runs bigger and this cut is tighter on my hips in a small. I didn't have problems with the venture so I really really reallly wish I got this in a medium. With it being right on my hips it takes away from the jacket a bit. The quality can't be beat and if recommend this to a friend, but stick to our normal sizes
You can always depend on North Face for quality
Andrea the Californian
San Jose, CA
October 20, 2016
I can always trust North Face to come through with a quality product. My order came on time and I am very happy with how the rain jacket looks.
Worth the money!
Danielle
Gloucester, MA
October 18, 2016
My kids have had Northface raincoat since college. I don't know why I waited so long to get one for myself.
Cute and practical
Lauren
Seattle, WA
October 18, 2016
Perfect rain shell to throw over a sweater for a cool fall day. Got my normal size small and have plenty of room for a sweatshirt or thick layer under.
I love this jacket! It fits great. And is great in the rain!
Ashley
South Carolina
October 15, 2016
I used this jacket in Central America and it was perfect. Light weight in the heat, but warm enough when there was a slight chill. Totally water resistant. - great purchase!
I would totally buy this product again!
Alison
Eugene, OR
October 12, 2016
It's perfect for the weather here in oregon! Its nice how I can layer clothes with this and how its very light and very versatile. It is also very stylish, which is always a plus.
Great for layering in wind and rain
Tubawife
North Carolina
October 08, 2016
This is definitely waterproof and wind-proof. I recently wore it on Pikes Peak on a very windy day, wind chill 6, with a sweatshirt. Rain does not penetrate. The hood works and is adjustable with the cinch cord. It works best as an outer layer with a long sleeve shirt or something thicker. This jacket does NOT work for me with short sleeves in warm, humid weather even if it is raining. It does not breathe and blocks perspiration from escaping. Therefore it is like a hothouse. But I do love it with layers because of it's other properties. It just not as versatile as I would like.
I would definitely buy this coat again!!!
Dawn
Garden city
October 04, 2016
I use this coat for work and i have to dress pretty casual. This coat is perfect...
Excellent for staying dry
JSully
Seattle, WA
October 04, 2016
I just moved to the PNW so rain is a lifestyle now. This jacket works perfect for what I needed. It doesn't breathe so wearing it while exercising can get sweaty.