GETTING STARTED TRAIL RUNNING
Trail running is a great way to challenge yourself on some of your favourite hiking trails. By reducing pack loads and lacing up trail running shoes instead of hiking boots, runners can explore hilly or mountainous hiking terrain.
Ask yourself these three questions before getting started
WHERE?
Will you run a simple trail or a winding one with obstacles?
HOW LONG?
Will you run for several hours or less than one?
HOW FAR?
Will you keep it short or go long distance?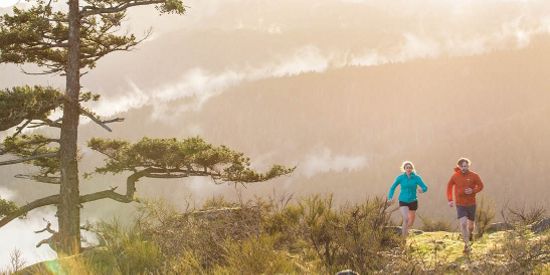 Learn what you need to get started trail running no matter what trail you're exploring or pace you're moving.