HOW TO GET STARTED CAR CAMPING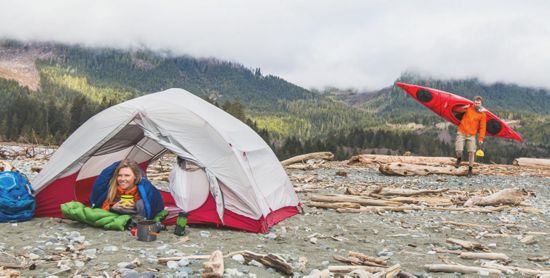 Area of use: Front-country drive-in campgrounds and RV parks.
Car camping is a great way to use your tent to create a comfortable basecamp for a few days of activity. Being able to load a vehicle allows campers to plan amazing meals, bring lots of fire wood, and pack comfortable furnishings. Families of all ages can enjoy a weekend of camping near your favourite recreation areas, museums, and parks. Car camping allows you to pack lots of equipment while giving you the mobility of your vehicle to explore the surrounding area.
CARING FOR YOUR EQUIPMENT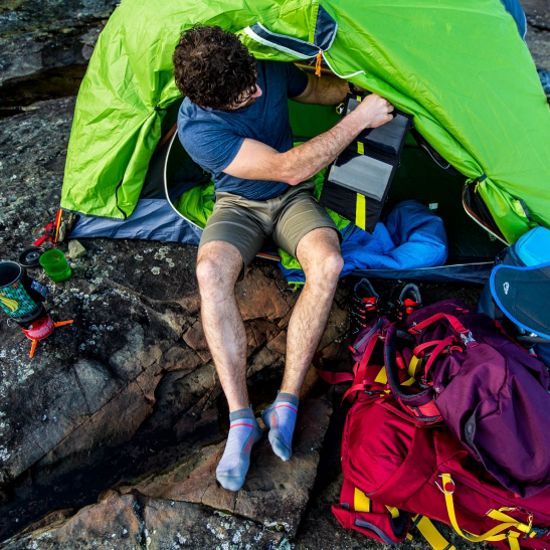 Camping equipment is an investment in what you most enjoy: time in the outdoors. Make sure you care for your campsite to keep it a home away from home.
Before you go:
Check for working condition:
Make sure you have food for the entire trip and some back-up nutrition in case of emergency. Practice setting up your tent so you can do it quickly even if it is dark or raining when you arrive at your campground.
After your trip:
Shake your tent out before packing it away. Never fold a tent; stuff it into its storage bag.
Hang sleeping bags, tents, tarps, and mattresses up to dry thoroughly to avoid mildew before storing at home.
Share photographs and memories with friends and family to help spread the love of the great outdoors.
YOUR ATMOSPHERE: PRESERVE THE OUTDOORS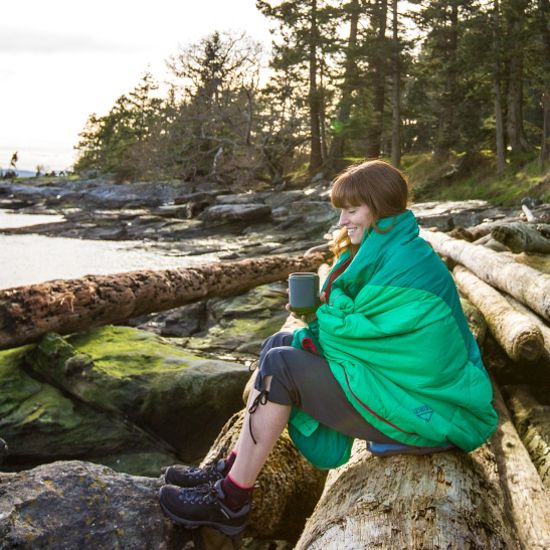 Keep tents on tent pads or sites to preserve the surrounding landscape.
Only have fires in designated pits and only when permitted.
Dispose of all garbage, including food waste, properly.
Recycle all fuel canisters in proper hazardous waste facilities.
The more you camp, the more you will learn about yourself and what will allow you to best enjoy your outing. Start with the basics and add or subtract equipment to meet your expectations. Regardless of whether you're a car camper or a minimalist, there are some things that all campers should know to ensure an enjoyable trip.
Always have a way to collect and purify water. Even in front-country campgrounds there may not always be potable water available.
Read campground/park rules before setting out. Not all camping areas allow pets or fires and some have special restrictions to keep wildlife safe.
Make reservations. Popular campgrounds fill up quickly especially around long weekends.
Have everything you need to be self-sufficient. Even if you are close to a town, you'll appreciate not having to leave to grab supplies or take care of some first aid.
CAMPING ESSENTIALS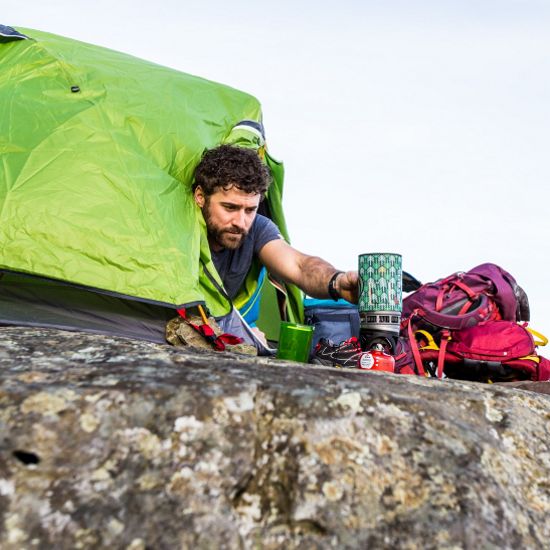 No matter what type of camping you do, there are a few pieces of equipment you should never forget:
EXTRA COMFORTS
Other equipment to add to your comfort include:
Cooler & ice
Games
BBQ
Collapsible wine glasses
Bike
Shower supplies
Sun/bug shelter
Wash basin/scrubber/dish towel
Coffee press/espresso maker
These articles and posts are designed for educational purposes only. When participating in any exercise or exercise program, there is a possibility of physical injury. Please consult with a doctor prior to engaging in any exercise or exercise program. The use of any information provided is solely at your own risk. Product selection is an individual choice and the consumer is responsible for determining whether or not any product is suitable based on the consumer's circumstances.