Nick Hammerschmidt - Why I'm a Hiker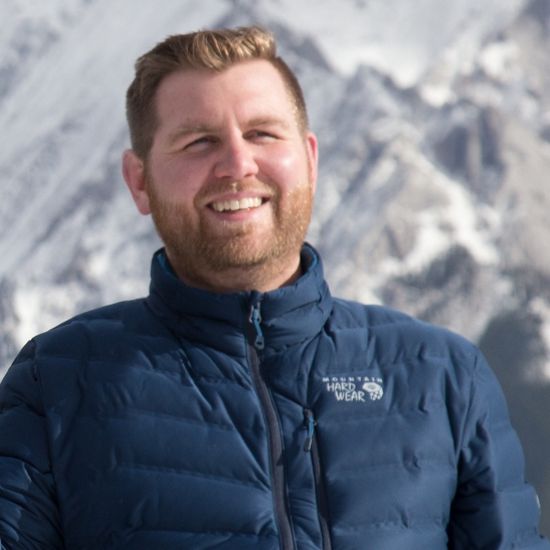 Nick Hammerschmidt
Atmosphere Store General Manager
Surrey, BC
Hiker since childhood
"Keep fit, keep hiking, keep learning and you will be better every time you go out."
When did you start hiking and spending time outdoors?
I got into hiking when I was just a kid and have been taking part in it for over 20 years now.
How did you get involved in it?
My parents were big into the outdoors, taking my brother and me on camping and hiking trips, and it got passed onto the two of us over the years. As I got older, I started to enjoy it more and more, and it just made me want to continue doing it whenever I could.
How do you find the motivation to stay active and get out there?
Being outside is enough motivation for me to stay active in hiking. There are obviously physical health benefits to hiking but I find the mental benefits of being able to escape for a few hours or days with my phone turned off and disconnecting myself to be super beneficial as well.
Do you think it's different from other outdoor activities?
One thing that I think is different about hiking is you have to be driven and be self-motivated a lot of the time. A lot of hiking trails are there-and-back-again style trails where if you decide you don't want to finish it you just turn around and go back to your car. Even if you are with other people you could quit anytime you wanted and just call it a day.
To get the full experience, you just have to keep going and pushing yourself to finish the hike because 99% of the time the reward of finishing it is worth it.
Did anyone influence your initial interest?
Definitely my parents taking me outdoors as much as they did had a huge influence on my interest in hiking. Being exposed to so many great experiences just made me want to continue and find more experiences for myself.
Was there a particular moment where your decision to embrace your activity was solidified?
I embraced hiking at a young age so I don't think there was a particular moment. When I hiked the West Coast Trail in 2006, though, when we finished, I definitely was thinking how great it was and how much I wanted to keep getting out onto hikes going forward.
How long have you been with Atmosphere?
November will be my 10th year with the company.
Can you describe your role?
I am a Store General Manager and I help people get the information they need to get outside.
What motivates you to work here?
The fact that I get to go to work every day and talk about the things I enjoy in life. I get to share my knowledge and skills about products and activities with customers, and get them excited about going outside on a daily basis whether it is their first adventure or their 100th this year.
Has anything surprised you about the job?
When I first started, I was surprised with how much information there actually is in the outdoor industry and how much there is to learn. I thought I was knowledgeable about certain aspects before, but once I started working for Atmosphere and learning brands and activities I realized I had quite a bit more to discover.
I was also able to learn a great deal from some of my more senior team members who were not only extremely adept in a variety of outdoor settings and activities, they were eager to share that knowledge with me as a newcomer. In my first few years at Atmosphere, I found myself constantly being pushed further and further out of my comfort zone, and that only helped grow my passion for the outdoors.
Can you recall a time you went above and beyond for a customer or gave them advice that helped them get better at their activity?
Earlier this year, I spent close to 3 hours with a group of 4 adults who were doing their first multi-day backpacking trip up in Garibaldi Provincial Park. I showed them how to set up tents, explained sleeping bags, fit backpacks, showed them how to roll their Therm-a-Rest™ sleeping pads, talked nutrition and hydration, and just really set them up for their trip so they would be safe while doing it.
I find just being honest about what I use and my opinions on products I've used gets greater feedback from the customer, and when I am telling them about how to use a product, or why something is better than another, it is because I want them to enjoy themselves and be safe so they can go out and do it again.
What kind of hiking are you most involved in?
With hiking you could break it up into different categories of day hiking, overnighters, and multi-day trips but they all have close to the same baseline of gear and knowledge needed. I personally love doing multi-day trips because it gets you out further away from everything, though with my busy life right now I most often do day hikes.
Can you recall one of the more challenging experiences you've had?
A friend and I did the Juan De Fuca Marine Trail on Vancouver Island and it was one of my first multi-day trips where I took the lead on the planning and hiking. It was a great hike, but due to the rushed timeline we had, we were hiking on very little sleep and I had never done the trail before so we got lost twice.
Combined with rats eating the side of my backpack open on the second night and the trail's difficulty in itself, it was probably one of the most draining experiences I have had hiking. I still really enjoyed it afterwards, but there was a distinct amount of frustration with the situation during the hike.
What's challenging you right now in terms of your skills?
One of my biggest problems when I hike is I over-pack for everything. I like to be prepared for any possible situation (not a bad thing, in my opinion) but I can overdo it sometimes. I am working on reducing the amount of stuff I am taking with me on day/overnight hikes and challenging myself to take less. I always have my basic bag of gear, but I am trying to take less extra clothes and supplies, especially on day trips.
Where do you see your abilities a year from now? And five?
A year from now, I am hoping to do the Juan De Fuca again, and would love to take my knowledge of hiking and combine it with my skills in rock climbing to get into scrambling and mountaineering over the next year or so. Five years from now, I would love to challenge myself by doing a much longer hike like a section of the Pacific Coast Trail or the Camino De Santiago if I can make it work with my time off.
What are some things people can do to get better at this activity?
To get better all you need to do is keep hiking. Learn from your mistakes and listen to the advice of other people. I am still constantly learning to improve at hiking and I plan to continue for the next 40 years of hiking as well. Keep fit, keep hiking, keep learning and you will be better every time you go out.
Have you noticed any changes in trends in terms of both equipment as well as styles? Is there a piece of tech or new material that's come out recently that's changing hiking for the better?
Equipment is getting much more affordable as well as becoming much more technical and better suited for hiking. Hiking has come back as a huge trend over the last couple years and that is awesome! The more people outside the better, as long as people are safe out there. There isn't new tech per se, just old stuff getting refurbished and improved on.
Waterproof layers that stretch, down that is waterproof, and heat-reflective synthetics are all coming out now and making it easier to be warm, dry, and safe on the trails.
Has anything surprised you about the activity?
The level of variety out there for hiking and where to hike, especially in the Lower Mainland, is mind-blowing. You can hike up 1500 metres to get to the top of a mountain and see all of the Fraser Valley, or you can go 15 kilometres through a valley to end up at a pristine mountain lake. There is hiking along the ocean, and on top of ridges, in [the] rainforest and through dry plateaus and everything in between. You can honestly never get bored of the different scenery and there will always be new hikes to do once you start hiking.