Nick Cherepuschak – The Hiker's Life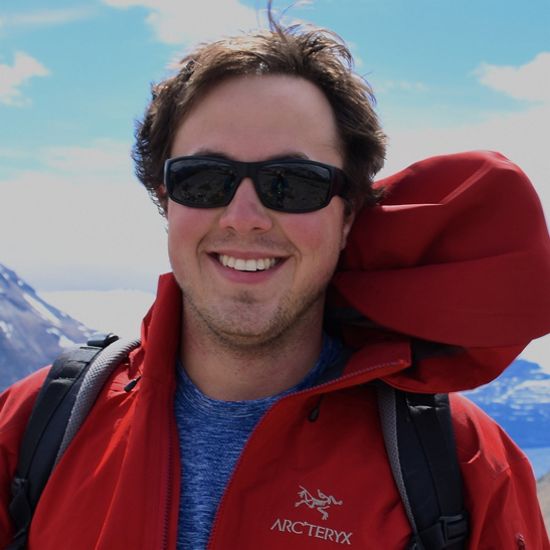 Nick Cherepuschak
Sales Associate
Atmosphere Red Deer
Red Deer, AB
Hiker, camper, outdoorsman
"Get out there and do it"
Nick, thanks for setting aside time to chat. Can you tell me a bit about yourself?
I'm Nick Cherepuschak. I work in Red Deer, Alberta. Originally from Lacombe. I've been working at Atmosphere for about 2 years now and I love spending time outdoors whether it's hiking, camping, kayaking or mountain biking.
It sounds like you do a little bit of everything. How long have you been into spending time outdoors?
I've been hiking pretty much my whole life. My parents were really outdoorsy, so I've been camping since I was a couple months old, and then they'd carry me in a pack and I've been hiking ever since.
When we were out traveling and camping, hiking was something that was easy to get out and do, without having to haul all sorts of gear around with us.
What motivates you to get outdoors and hike around Alberta now that you're an adult?
It's the best way to get out into the mountains, get away from the crowds and stress, to just wander around and see something new or different.
A little bit of a mental break as well as good exercise?
Yes, absolutely. Being able to disconnect from technology and get outside on your own, even with friends, is really important I think. I do a lot of my hikes around Alberta with groups of friends rather than solo, so they keep me motivated too.
How do you think hiking is different from other activities?
It's probably the easiest and most affordable outdoor activity to get into. All you need are the hiking essentials ̶ some decent hiking shoes, and a hiking pack to carry some food and water in. Most other activities require a bunch of gear which can get expensive.
If you can walk, you can go hiking.
Did anyone influence your initial interest in hiking?
My parents definitely did simply by getting me out there but my uncle also had a big part to play in driving my love of the outdoors and desire to see new places. He travelled all around the world and would come back and show us all his photographs of far away places and would really encourage me to find new ways of discovering new places.
What motivates you to work at Atmosphere?
I love the outdoors, and I think everyone else should have the opportunity to get out there and enjoy it too. Working at Atmosphere enables me to help people get outside and have the best time possible.
What is one of the more challenging experiences you've had?
I injured myself in a mountain biking accident a few years ago and I try not to let that slow me down. I have some lingering pain in my legs that gets pretty bad after the 10 km mark but I'm confident I'll be able to work through the issues in the next few years with the right amount of stretching and exercise.
What's challenging you right now in terms of your hiking abilities?
Finding the time and people to get out and do stuff with. I've got a good group of friends that I like to hike with but it can be challenging to coordinate all our schedules.
Where do you see your hiking abilities in a year from now?
I'm really interested in expanding my backcountry awareness. There are avalanche awareness classes I'd like to be taking and also other courses I think could help better prepare me for more extensive backcountry trips and other outdoor pursuits.
What kind of hiking equipment are you using right now?
Right now I'm using an Icebreaker baselayer and Icebreaker Ice-Lite™ t-shirts along with Arc'teryx hiking pants. On my feet I'm wearing Mammut Kootenay 5 hiking boots but will likely pick up something new sometime soon. My bag is an Osprey Manta Ag backpack and I'm considering picking up an Osprey Aether Ag pack.
Where are your favourite hiking trails in Alberta?
Banff and Jasper National Parks in Alberta are kind of my go-to spots because they're close and have great trails, not to mention the views.
What are some things people can do to get better at hiking?
Get out there and do it. Just start with a trail that's not too difficult and do it. Then work your way up to longer, steeper, more difficult trails. I think the most important thing to remember is to start off at a level that's right for you rather than diving into the deep end right off the bat. Start small and work your way up to more challenging routes as you progress.
Have you noticed any changes or major trends with hiking equipment or hiking in general?
Synthetic materials are getting stronger and lighter, which is nice. The old stuff would wear out a lot easier and could get pretty heavy when they tried to make it durable. You can get out and go farther more easily with the new lighter gear, and push it harder without worrying that it's going to fall apart.
Has anything surprised you about hiking?
How many people are getting out there, going hiking and having a good time. Which is good and super important. But at the same time, people aren't necessarily recognizing the importance of the places they are going. They aren't really respecting the land. They just want to have their fun and leave. We need to start taking better care of our wild places.