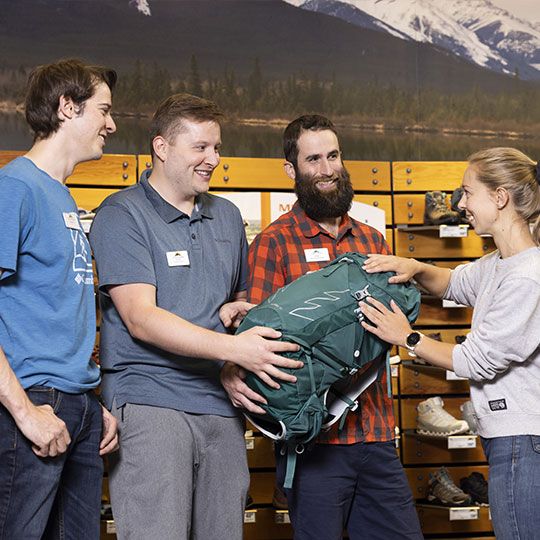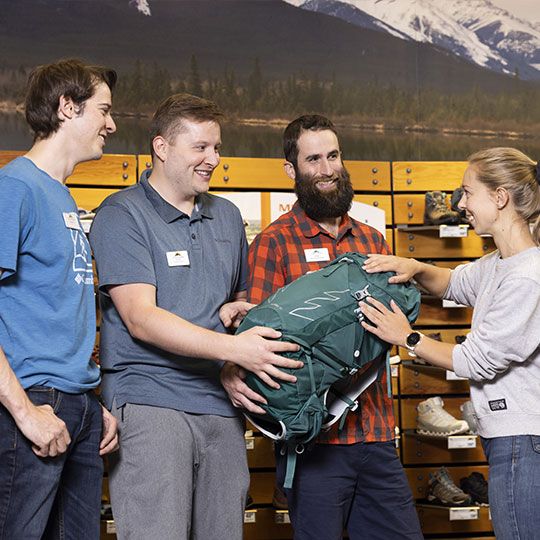 At Atmosphere, our people define their journey.
At Atmosphere, we build meaningful careers around our passion for outdoor quests — all while outfitting Canadians to head out and explore. That spirit of adventure and culture of collaboration allows us to create opportunities and experiences that enable development while making work an exciting and inclusive journey for everyone.
FAQ - Check out helpful tips and resources from our team
Apply to be part of our team now.
We want to find your next adventure and build your career from there. Inspirational ideas. Unique interests. Fun pursuits. We want to hear it all so we can empower you on your career journey.
We are always looking for extraordinary people to support our growth and success. Learn more about working at the Canadian Tire Corporation group of companies through our Careers Website.
We Are Here to Make Life in Canada Better.
Hikes in the woods. Nights under the stars. Climbs up the rockface. Rides down the rapids. We help Canadians transform everyday excursions into extraordinary escapes. You can, too.
A career at Atmosphere is a unique opportunity to share your love of the outdoors with colleagues, customers, neighbours and friends. It's a chance to develop your skills, expand your horizons, tap into unique benefits, and carve out time for your own expeditions along the way.
Your next adventure starts here.
Don't take it from us. Take it from our adventure-seekers.
You have limitless potential. At Atmosphere, we provide flexible, supportive, and fun career opportunities that put you in the driver's seat of your own journey. Learning. Development. Growth. Wellness. Let's map your career path together.
At Atmosphere, we build meaningful and lasting careers around our passion for outdoor pursuits — all while outfitting Canadians to explore nature, seek adventure and make every moment count.
Canadian Tire Corporation, Limited ("CTC") is aware of fraudulent employment opportunities being offered by entities misrepresenting themselves as a CTC representative or agent. Please note that CTC does not send recruitment related communications from generic email addresses, request unsolicited personal information or require payment of application fees, processing fees or fees of any kind to establish employment. If you suspect that you have received a fraudulent employment offer, then please disregard any further solicitations, do not disclose any personal or financial information, and report this incident to your local law enforcement and/or the Canadian Anti-Fraud Centre (www.antifraudcentre-centreantifraude.ca/). You may also further contact Corporate Customer Relations. For English, call 1-800-387-8803; for French, call 1-800-565-3356