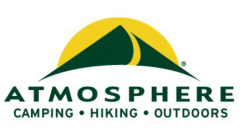 Looking to Go For a Hike?
Hiking can be a rewarding experience and can be done in a afternoon or over several days. Depending on where you plan to hike and for how long, the gear, footwear and clothing you need can differ. Our collection of products for hiking was selected by hikers for hikers to prepare you for an enjoyable experience and to foster a passion for the outdoors.
Click Here to read our Outdoor Advice article on getting started hiking.
Additional Hiking Products
Top Products for Your Next Hike