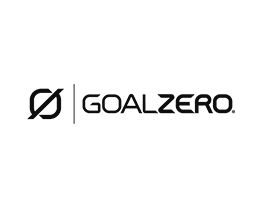 Item #: 332524626
The Goal Zero Venture 70 packs the power you need to keep those small devices, cameras and tablets charged no matter the elements you may be out battling. With an IPX67 weatherproof rating and 17,700mAh the Venture will keep everything running smoothly. When you need to keep the electronics devices working, the Venture 70 change charge most mobile phone 5-6 times, most tablets twice and and up to 10 charges to your action camera or headlamp.
Features:
Smart Charging Technology -Features two USB ports capable of dishing out 2.4A at the same time, not to mention the smart charging sequence that optimizes the Venture's output to match what's plugged in to eliminate the damaging effects overcharging.
Waterproof in Use - Spray it down, take it to the beach, leave it in the rain - and never worry about rubber plugs. It's engineered to get out, stay out and handle whatever Mother Nature can throw your way - even a drop in a puddle.
66.9 Wh, 17,700mAh Power Pack - Power phones (5-6x), tablets (2x) and more. Lightweight and packable from the airport to the trail.
Specifications:
Weight: 454 g (16 oz)
Battery Capacity: 66.9 Wh, 17,700mAh (3.78V)
Battery Type: Li-ion NMC
Dimensions: 6.4" x 3.7" x 0.9"
Charge Time via USB: 8 hours
Light Output: 65 Lumens