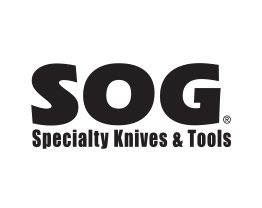 Item #: 332405029
Planning on chopping some wood, clearing a trail, or digging a fire pit? If so, equip yourself with the SOG Camping Essentials Kit which will prepare you for whatever mother nature throws at you. This kit includes a jungle knife, camp axe and entreching tool.
Features:
The Jungle Knife has a large, versatile fixed blade with a comfortable handle is equipped to handle your chopping, cutting, and slicing duties.
The Camp Axe is designed for hammering and chopping and this compact axe makes a great outdoor tool.
The Entrenching Tool unfolds to feature a tempered steel blade with teeth cut into it for sawing, & a triangular handle for a strong grip.
Specifications:
This Camping Essentials kit comes packaged in box for ease of gift giving and wrapping