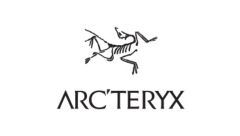 Item #: 332349555
Comfortable and versatile, the trim-fitting Arc'teryx Abbott Pant moves easily from work to weekend. Durable, water and stain resistant, the cotton blend twill has stretch to add comfort and hold the fit. Hand pockets, two rear pockets and a subtle zippered thigh pocket provide storage.
Features:
Breathable
Durable
Stain resistant
Water resistant
Articulated knees
Gusseted crotch
Fixed waistband with belt loops
Two hand pockets
Two rear pockets
Thigh pocket with zip
Specifications:
5.3 oz/yd2, 180 g/m2 Cotton/Nylon Stretch Twill with WR finish
Best Pants I own
Musaab99
Richmond, VT, USA
November 05, 2017
I had recently found that many of my cotton-based chinos were rapidly fading and wearing out in places. These pants seemed like a great alternative. The contrast and color of the dark moss seemed like a great color to match many of my collared and flannel shirts alike. The fabric is soft, with a small amount of stretch. This is fantastic, as you can take these pants straight out of the dryer and put them on without any wait or delay for a comfortable fit. However, the pant's stay true to their slim cut. These aren't skinny jeans, but they also don't hang. They fit well to the natural tapers of your leg. There is some wrinkling in the lower legs after a few days of use, but I've found this to be normal for most slim-fitting pants. The front 'hidden' pocket is ingenious. It perfectly fits my iPhone, keys, or a wallet. Even when it is filled, it doesn't hamper your leg movement or flex. The rear pockets are large enough to accommodate a normal wallet and are also comfortable when filled. The stitching and design of this fabric is very subdued and non-technical, which I appreciate. They match well with a flannel, like the Gryson, or a collared shirt with a tie. Yet, there is certainly Arc'teryx's DNA within these pants, in terms of the fit, function, and features. My only wish for these pants. A stritched logo! Come on!
Tidy
Voltion
Toronto, ON, Canada
July 20, 2017
Pants are very slim fitting. I'm quite a thin individual already and have bought the Atlin Chinos which fit fairly slim, but the Abbot Pant fits even slimmer. The slimmer fit (my preference) is a welcome change as some of the other casual pants that denote a slim fit, aren't exactly as slim as I would have wanted them to be. The biggest downside is the mesh pockets. Although they save on weight and can increase breathe ability, the pants are already considered a "fall weight" pant which would have rather benefited from a solid textile pocket. I'm not sure what the exact choice was, but as a this is not necessarily a fully technical pant, a regular pocket instead of a mesh pocket would have been preferred. Lastly, the cut of the pant are probably at a 32-33 inseam length. Not necesassarily a bad thing for the taller folks but an inseam choice is always welcome as the short folks. It benefits in two folds, the customer gets a proper fit out the gate, and since we don't need to hem them, we save on subsequent materials. Sure it is an extra stem, but if we are going to have to pay a few extra bucks to get them hemmed, I'd be happy to pay a few extra bucks to have inseam options.