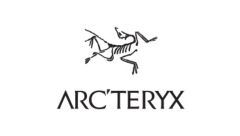 Item #: 332238258
A technical pant designed for hiking and trekking in warm weather, the Arc'teryx Lefroy is clear reflection of the Arc'teryx commitment to purpose driven design. It starts with the fabric. Made from Aequora AirPerm™, the Lefroy is lightweight and comfortable next the skin, and allows air to flow for evaporative cooling. The fabric's nylon content delivers strength and quick drying capabilities, and the elastane fibres add performance stretch. The focus is on hiking and trekking, but the Lefroy's clean, simple design results in a relaxed aesthetic suitable for travel and casual wear.
Features:
Lightweight
Air permeable
Articulated patterning for unrestricted mobility
Gusseted crotch
Front fly with zip and snap closure
Adjustable integrated webbing belt with metal buckle
Thigh pocket with zip
Two mesh lined hand pockets
Specifications:
Aequora AirPerm™ - 86% Nylon / 14% Elastane
Weight: 282 g / 9.9 oz
Great summer pants
buddyguy
Calgary, AB, Canada
May 29, 2018
Great all around summer pants for hiking and climbing. They can take a beating and have the right functions for summer activities. My only issue is they need to be sized up just a touch. My normal 32/32 is on the tight side, and the pockets aren't fully functional as a result. Also, what is with this trend of no belt loops on pants? I get you have the built in belt, but how are you supposed to carry your bear spray? It's bad practice to have it on your backpack where it's out of reach and can hit rocks when you put your bag down. The prauna zions have both the belt and loops to give you the option.
Love Arcteryx Tall Sizes
UrbanErosion
White Rock, BC, Canada
November 28, 2017
I wear these pants all the time and love them. I just ordered the Beta AR in a tall and hope they fit just like these(with room for a layer) I'm just shy of 198cm 95.25kg (6'6" 210lbs) and I wear an XL Tall.
Does what it says on the label
Donianguru
London, UK
October 03, 2017
Never bought this brand before and not too well known in the UK I believe. I have to say they are great, I am a 30" sometimes 32" waist and short legs so was great to be able to buy a short leg unlike many other brands; I settled for the 30" and they are a great fit, there is some movement in the waist due to the good quality stretch material. They are lightweight and I like the waistband and concealed belt. They hug the body shape but do not cling to the body. Really impressed.
Perfect Hiking Pant
Brandon
Kamloops, BC, Canada
September 20, 2017
This was my first ever Arc'teryx product and I must say I could not have chosen a better item. These pants are perfectly designed with an exceptional fit, great thermal regulation and impeccable quality. In the 4 months since I purchased them, my Lefroy pants have travelled with me around the world and they were just as ideal for summer weather in Japan as they were for chilly and damp fall days exploring Rocky Mountain glaciers.
Great Every Day Pant
Nicholas
Denver, CO
February 15, 2017
These pants are a great every day pant. From hiking and climbing, to wearing around the office these pants are a good go to. One thing that I dislike about these is that they don't have a back pocket, so your only pockets are on the front of the pants. Good with a pair of hiking boots, and also with a pair of brown shoes.
5Q REVIEW
Edward
ATL
January 16, 2017
WHO: I'm 5'10" 170lbs, 31" waist 32" inseam, Athletic build, living in the Southeast of the US with relatively mild winters, but I travel a lot. I'm kind of a gear-head and all my pants, even the ones I wear to work, can be described as tactical. I got a size 32 in these and I've had them just over a year. WHAT: In a word, stretchy. This is a technical pant that you can wear casually or for travel. It's great in warm climates and can stand up to heavy use like tough hiking scrambles or climbing. The great cut and stretchy material of these pants moves with you. WHEN: For where I live these are year round pants on all but the coldest winter days. They've become my go-to pants for cooler weather activities. And they're always in my bag when I'm on the road. WHERE: Hiking, traveling, casual Fridays at work, pretty much anything active. WHY: They're the funnest pants I own. I even have the shorts version. STYLE: If you like the look of a technical pant then you'll love these just as much as I do. They have a clean look that can be worn casually but stand out enough that you can tell these aren't just a normal pair of pants. FUNCTION: All the technical stuff: gusseted crotch, articulated knees, quick drying, water resistant and durable. Nothing is unnecessary on these, there's no belt loops and only 3 pockets (none in the back, one zippered right thigh). There is a built-in belt that works well while wearing the pants but is not so good in my dryer. The belt (on both the pants and shorts) has gotten caught several times and twisted-up the whole load. Both of my buckles are bent slightly, not sure if it's just my dryer but I've had to start air drying these. 9 out of 10 A great fit that doesn't shrink, a cool material that moves and stretches with you, just a little improvement on the belt buckle and they'd be perfect.
Excellent
Russell
Fort Worth, TX, USA
December 15, 2016
I don't like to write long reviews so here is the short an sweet version: They are extremely comfortable, lightweight, breathable pants that should last for years, even with some abuse. I primarily use them for sport climbing but also do quite a bit of backpacking with them. Once they are put on, they are the last thing you'll be thinking about. Feel free to do whatever activity it is you want to do and rest assured, the pants will stand up to the task while keeping comfort to a maximum and simultaneously allowing for maximum articulation. My only complaint is the same as I have with quite a few of Arc'teryxs' pants: They do not have back pockets or have an inadequate amount of pockets. In this case, no back pockets nor a left side cargo pocket.
1 size down is best
LaplacianHarmonics
Washington DC
October 20, 2016
I ordered size 30 pants and bronze brown, and the pants fit me exactly. That material stretches. although the size 30 pants fit me a bit tightly, the pants look very And is very comfortable as I move around and sit and even exercise
1 size down is best
Constable
Washington DC
October 20, 2016
I ordered size 30 pants and bronze brown, and the pants fit me exactly. That material stretches. although the size 30 pants fit me a bit tightly, the pants look very And is very comfortable as I move around and sit and even exercise
best all round Pant
Raymond
Asia
August 21, 2016
I own the palisade, the gamma lt and the lefroy. I would say that the lefroy Pant sets the new benchmark for the do-all pant for me. The fabric feels more durable than both the palisade (which is very thin) and the gamma lt. It moves well and after 10 days of summer hiking in the Dolomites, it proved to be both very durable and breathable. My favourite part about the lefroy is the fit. The gamma lt and lots of arcteryx pants traditionally have a slight baggy fit for me (28 inch waist and lean), but the lefroy fits perfectly. So even though the gamma lt costs more, I would recommend the lefroy more. Thanks for bringing the improved trim fit to your pants and xs sizes for shirts arcteryx!
Keeping it cool
justintime4tea
Mt Desert, ME, USA
August 17, 2016
Perfect for our increasingly stifling summers! It gets wicked humid in Maine and these breathable pants are the perfect solution. The fit is perfect with no excess baggy material. Whenever it rains the DWR works its magic. Only thing I would change is adding belt loops instead of the attached belt.
My new default pant
DantVader
London, UK
March 07, 2016
Awesome pants, great durable fabric, practical pockets (deeper than the stratia), excellent trim fit (will be too tight for those with larger thighs) , stretches for climbing. Very breathable and comfortable - so good for climbs in warm weather, or runs- but not great for cool or cold unless you are constantly moving. I have the dark magnet and light coade. They look somewhat military which I like. My new default pants. The only small thing I don't agree with is the belt, which adds nothing, is a bit fussy and detracts from the usability. A strong 5/5