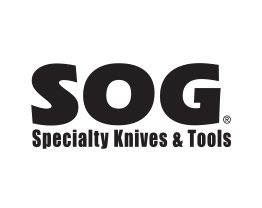 Item #: 332156091
This kit includes the SOG FastHawk tomahawk, Fielder G10 knife, and their all-purpose folding saw. A great kit to take along on your next camping trek or hunting trip.
Features:
The SOG FastHawk is versatile for many tasks around camp including: Chopping, cutting, digging and more.
The Folding Saw 8.25" blade can make light work of trimming or cutting wood, yet small enough to carry in a sheath.
The Fielder G10 knife is a easy to open everyday knife with a classic look. This knife stricts a balance between function and aesthetics.
Specifications:
FastHawk Blade: 2" 420 Stainless steel
FastHawk Overall Length: 12.5"
FastHawk Weight: 19 oz.
Fielder 10 Blade: 3.3" Satin polished clip point 7CR17MOV
Fielder 10 Overall Length: 7.8"
Fielder 10 Weight: 4.8 oz.
Folding Saw Blade Length: 8.25"
Folding Saw Overall Length: 17.25"
Folding Saw Weight: 5.9 oz.