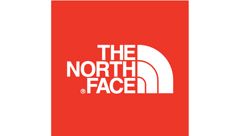 Item #: 332060767
Inspired by classic athletic staples, The North Face HD Streak Logo Men's Full-Zip Hoodie is a comfy mid-weight hooded sweatshirt that you can wear like fall jackets for easy hikes or when you're just exploring your own backyard.
Features:
Midweight hoodie is ideal for transition weather
Jersey lined for softness
Kangaroo pocket for warming your hands
Rubber cuffs and waistband for a secure fit
Set in sleeves allow you to easily move
Stylish water-based screen-printed graphic
Not true to color
Javaman206
Seattle, WA
December 16, 2017
The Falcon Brown is much lighter in color than shown on the webpage. More of a camel color in person than the muted dark heather brown shown on the website. This one is getting returned which is unfortunate because the fit, materials, and construction are top notch.
i would not recommend this product
Padmakar
fremont
December 01, 2017
I bought this product two months ago and I started wearing this past few days. After few day of use, thread are popping out and it looks ugly. I am unable to wear this after spending around 50$. I didn't expect this cheap quality product from North face at an expensive price.
COMFY but not true to color
Tuntoon
Washington
November 09, 2017
Nice quality. The hood is oversized so no need to cut the hood seems. Great fit all around. Ordered the black with reflective black logo. BUt the logo is not black or reflective at all. It's grey. DISsappinting
Perfection
Casey
Lompoc, CA
February 17, 2017
This is the best hoodie I have ever bought. Most clothes I get end up shrinking or their size measurements are off. This hoodie fits perfectly and you can tell it was made with good material. I finally found my main clothing provider :D
A little bigger than expected but Comfortable, Light, Warm
Shelly
Hampton Va
January 03, 2017
Father claims it fits but the length is too long as his abdominal area. 3x does give him room to wear clothes underneath. Sleeve size ok nice and warm with wind restriction.
Another great TNF product.
MountainStyle87
Denver, Colorado
December 29, 2016
This is a very nice, well balanced hoodie. I use it as a midlayer and by itself while running in Colorado. For really cold temperatures you need another layer with your softshell and hoodie or simply a heavier jacket, but that is expected. Cons I would say is that the hoodie is long. Reaches mid hip level if not a little lower. Over all it's still a good product.
This jacket is worth every penny.
87sidc
Pittsburgh, PA
April 07, 2016
I bought this for my boyfriend's birthday and he absolutely LOVES it. He wears it everyday and tells me how much he loves it. I even wore it a couple times and it's honestly the most comfortable jacket ever!
AMAZING AND SO COZZY
Joshua Brentnall
Albany, Ny
December 03, 2015
Will definitely buy another one in different style! Fits really good and really light weight. Sometime I don't even realize I'm wearing it First North Face I've owned. Amazing price and deals.
Great light weight hoodie
KSghost
Haysville, KS
November 28, 2015
I use this as a cool weather jacket. Its warm enough to ware down to about 40 degrees. Looks great.
Comfortable
Ignu
Wisconsin
July 14, 2015
It was not in the color as the picture however I still like it. I work in a cold environment office and this is what I wear over a short sleeve. Very comfortable!
Love, love, LOVE this hoodie!
larissac
Undisclosed
February 10, 2015
I got this hoodie after I returned one that was too large. It was true to size and sooooo comfortable. Still looks great after a few washes and keeps me warm.
Great casual hoodie
UpsideToCrazy
Undisclosed
January 21, 2015
Bought it for wearing around the house. Slightly baggy, though expected for the style,a little bit of a relaxes fit. Nice color, very soft and quality seems good.
weather no worries
linniebinnie
baltimore maryland
December 20, 2014
I was a rural letter carrier for many years one day it's warm one day it's 15 degrees. As you know the mail almost always goes no matter the weather and my north face never failed to keep me warm .the rain gear is perfect to keep you dry. Driving with my window down I was always toasty warm with my hoodie and jackets. And on top of that I looked pretty darn good too!!!. Now my son does security work and he too is enjoying the true fit and warmth of his north face jackets. And yes he wears them everyday so he has more than one. But at least when he's outside he can stay focused on doing his job and not worry about getting cold or wet .. thank you for great products.
Cool hoodie!
Deucemom
Undisclosed
November 25, 2014
Hoodie looked great. It felt warm and cozy. My son wanted a hoodie with drawstrings on the hood so i had to get hin a men small instead of a boys XL because only the men hoodies come with drawstrings on the hoods. I know he will still love it though!
Perfect for school
venkatnani
Fairborn Ohio
October 08, 2014
I love north face because of its durability. I bought this new hoodie for school going, its cool in style, at the same time it keeps warm. Totally its one of the best hoodie i bought.
comfy great deal
giblet
Undisclosed
September 25, 2014
I love north face products. They are comfy, cozy and warm. The fit is great and even though their stuff is pricey its well worth it because it last. I love the variety of colors they come in.
Complete satisfaction
blk1128
Undisclosed
September 02, 2014
First time that I buy north face items in the online store for me was a very quick and easy way and the delivery was fast te product is more that I expected really nice and comfortable hoodie the color is amazing and fit really good I recomend north face products
AWESOME!
ELOSEY
Eureka, CA
March 07, 2014
"AWESOME"... is the 1 word I can use for The North Face MEN'S HALF DOME FULL ZIP HOODIE I purchased in Yellow/Black. It's soft, super warm and comfortable, I love the fit, I washed it and dried it with NO fading or shrinkage, and it's more affordable than I expected. It's left me in AWE, on more than 1 occasion this week!
Don't trust the size chart
Painintheneck
Undisclosed
December 04, 2013
Sweatshirt is great. However, I wouldn't recommend using the online sizer. I made myself 6 inches taller and 30 pounds fatter, and it still told me to go with a small. A small does not fit. I'm pretty much a medium in everything I don't know why I believed that I should get a small, but I did and it doesn't fit. The gear is great. Just don't believe the sizing charts