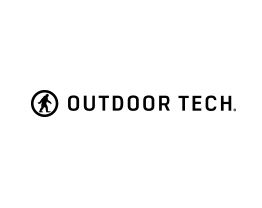 Item #: 331966772
Think of the Kodiak 6000 as your portable rugged universal power bank best buddy. Never worry about running out of power, liquid, or poorly swung baseball bats again. Charge anything with a USB connection using its huge 6000 milliamp battery.
Features:
Waterproof and shockproof, Outdoor Tech's Kodiak 6000 USB power bank is the portable rugged power bank for any environment. Without breaking your bank, it is rugged enough to stand up to anything you throw at it, or throw it at, and submerge it in, all while being small and light enough to travel with you anywhere.
Did you know that most portable batteries and power banks can't charge a tablet? That's bush league right? Let the huge 6000 milliamps of power in the Kodiak take care of your tablet, phone, POV camera, e-reader, wireless headphones, GPS, or even your rechargeable electric water gun. Basically whatever small device you have is quickly and easily charged by the mighty 2.1 Amp output.
Kodiak bears are known for their thick skin and their Kodiak USB power bank is no different. Outfitted with impact silicone that protects it from drops, dust and it's waterproof, Outdoor Tech were so confident they had it tested and rated. It passed with an IP67, but don't worry it is still easy to open and operate when not playing "Old Man and the Sea" in the bath tub.
All animals of the ursine variety need to feed from time to time. The Kodiak 6000 lets you know when it is "hungry". Conveniently accessible at all times is the battery level indicator button. Just push it and the power level indicator (or "Hunger Meter") lights up to show you how much juice you have left.
Don't bum out with a huge and heavy battery. The Kodiak USB power bank weighs in at a paltry 8.96 ounces (0.56 lbs) which makes you feel strong carrying that much power easily. You're stoked.