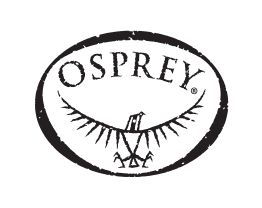 20% Off* - discount applied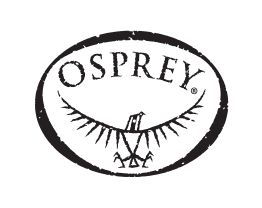 Item #: 331893589
While traveling or backpacking there is often a need for a small day pack to carry just the essentials for a day trip and then disappear when not in use. The Osprey Ultralight Stuff Pack does just that with deluxe features not found most crushable daypacks.
Features:
Top zippered slash pocket
Dual zippered main compartment
Stretch mesh side gear or water bottle pocket
Ultra-compact, built-in storage pocket
Specifications:
Volume: 18 L
Weight: 0.2 lbs (90 g)
Dimensions: 17 x 9 x 7" (43 x 22 x 17 cm)
Fabrics: Main (40D Nylon Ripstop) Accent (40D Nylon Ripstop) Bottom (40D Nylon Ripstop)
ULTRALIGHT SOLUTION - Part of a 8 oz, low $100 AT 4d/3n hike
Fred Bar
Miami, FL
April 14, 2017
Found a way to carry, in this pack, everything but food and water, keeping the weight under 5 lbs. How? Purchase 3 toiletry organizers (10 x 4 x 5.5 each) from another company that also makes bags and attached them to my leather belt in my nylon short/pants using the wide loop end for the belt to go through on one end and slide my belt inside the carabiner which is attached to the small loop on the other end. The 2 side ones each carry a 1 liter water bladder and the back one the food. Since these bags weigh in at 1.6 ounces each and the pack weighs in at 3.2 ounces, you are talking 8 ounces and around very low $100s to carry gear for a 4 day / 3 night AT Summer Hike. The bag itself is missing a couple of items, a second pocket, for those overnight trips where you just want to carry 2 water bottles and a chest strap, which I added (weighs 0.7 oz/ 20 grams) to allow adjustments for each body type or allow to change width for . Each of the 2 biners weighs in at .1 oz or 2.8 grams. The bag material is very strong for its light weight. The inside pocket at the top is handy for small items that can get lost. If Osprey adds a second pocket and a chest strap, they would have the talk of the town at around 4 ounces. Otherwise, it does the job pretty well for this application.
Loop to hold hydration bladder helpful
Ellen G.
San Diego, CA
April 09, 2017
This is an addendum to my prior review. I sewed a small loop to the back of the main compartment, so I could hang my Camelbak 3-liter hydration bag to it. I tried it and it worked well. Osprey may want to consider adding this feature. the pocket for a water bottle that the pack comes with is pretty loose. It's okay as long as you don't bend over. If you do the water bottle falls out readily. Otherwise, as I said before, I like this pack.
Great! Does the job.
Ellen G.
San Diego, CA
March 26, 2017
I like this pack. I got it recently for day hiking while backpack camping and used it for a number of hours one day. It does the job. It holds a lot and is comfortable. I took it rock scrambling up a desert canyon that was overgrown after a heavy rain season (Southern Cal.) I was sliding down boulders so the bottom of the pack may have dragged. Also, was getting caught on a lot of Cat Claw Acacia and other nasty desert foliage. The pack ended up with two small holes on the bottom of it. I think this was unusually brutal use and would not happen with normal use. So this is what tenacious tape is for, right?
This product was perfect. Great for travel.
Frank on Vacation
CT, USA
February 25, 2017
We bought this pack while on vacation for a month and used it every day. It was perfect for day trips that carried stuff for two people. I would highly recommend it as a light little pack that is convenient to pack in your suitcase and use for day trips.
Awesome
Jarkvarr
Homosassa Florida
February 10, 2017
This is a great pack. I use it for when I go on adventures in the woods, fishing or traveling. This pack is super light weight. A really good use for this pack is to throw it into your backpacking backpack and use it to go on short hikes from your campsite and being able to carry everything you need in a light weight pack without having to use your regular pack.
Ultralight Alright
Regan
NY
October 01, 2016
Full disclosure, I'm an Osprey guy. All my packs are Osprey. I just love the way they fit me and their top notch quality. Not to mention their almighty gaurantee! But I am so happy that Osprey finally addressed the need for an ultralight stuff pack. I am an adventurer who travels internationally a lot. I like to travel light and prefer carry on only when I can. Usually my EXOS 38, Talon 44 or Stratos 50 can be used as carry on no problem. But sometimes if my pack has to be checked, I need a smaller pack to put my valuables in for the plane. Also once I land, sometimes I want to leave my larger pack in the hotel or hostel and walk around town with a smaller pack. The Osprey Ultralight stuff pack is perfect for both these needs. It packs up to practically nothing and I can just throw it in with the rest of my gear without noticing. It really is amazing. It's also fully featured with an actual side water little pocket, top stash pocket for keys and smaller items as well as a fairly roomy main compartment. I can fit my camera, iPad, rain jacket and snacks comfortably. Love this thing. I used to carry my Talon 11 on trips for such uses, but no longer. The osprey Ultralight stuff pack goes with me on every trip now.
Just add a few things to make it the perfect SUL Bag
Fred Bar
Miami, FL
September 06, 2016
Great platform where Osprey could add another side pocket and a sternum strap, keeping the weight under 5 ounces and the price increase by $10 and voila, you'll have a SUL pack ready to devour the competition.
Very nice ultralight bag!
Nicholas
Montréal, Québec, Canada
May 02, 2016
Very well designed lightweight bag that folds down to the size of my fist! Materials are high quality as you expect from Osprey. I like the small top pocket and side bottle pocket. I think it would really benefit from a sternum strap. I know it is meant to be as minimalist and lightweight as possible (and it is), but the straps tend to fall of my shoulders when I get active (I use a strip of "velcro" as a sternum strap). However, the straps are very confortable, even when the bad is full. Getting 18 liters from a bag so light, packable and confortable make it the perfect daypack for me!
Excellent ultralight pack to stuff into your full suitcase!
Murray
Edmonton Alberta Canada
March 21, 2016
I will preface this review by noting that I picked this up as a last minute addition for our trip to Indonesia. There were a few brands to choose from but the Osprey looked the more well designed. My wife liked mine and dashed out to get one for herself. We needed a light weight pack in our suitcase so we could go for day hikes, excursions. and general carrying about that you do on a travel holiday. A nice little pack to carry the raincoat or umbrella or the camera & spare camera lenses on our various tour excursions. I like the top loading small pocket to put more delicate things like sunglasses, mosquito rep and the passport. I also appreciated the webbing pocket for a water bottle. The minimalist design worked very well and the shoulder straps were adequate compliant and comfortable despite the fact that the whole pack weighs 4 ounces!!!. The quality of the build gave me confidence that the pack would last despite being overloaded. 22 days later it became the catch all bag as we passed through airports carrying my net book, Ipad and sweater on the return home. This bag is so compact it takes no extra room in the suitcase and provides so much utility. I appreciate quality and it became the star of our trip. Thanks so much. M. D. Paulson