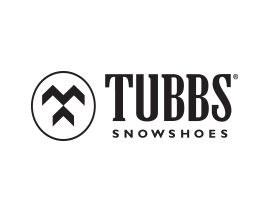 Item #: 331862580
A brand staple, the FLEX ALP continues to attract backcountry enthusiasts all over the world. Featuring micro-serrated 3D-Curved Traction Rails and the Viper 2.0 toe crampon, the FLEX ALP devours steep, icy terrain, while the shoe's Torsion Deck design reduces stress on your joints, creating a natural stride.
Features:
Tubbs' advanced Torsion Deck™ allows torsional articulation throughout the body of the snowshoe, enhancing traction, preserving your natural gait, and improving comfort on uneven terra"
The Rotating Toe Cord™ design enables the tail of the snowshoe to drop, shedding snow and reducing cardio-respiratory strain by 7%*, while a Rotation Limiter prevents over-rotation.
The gender-specific, asymmetric ActiveFit™ provides the perfect combination of control, support, comfort and ease of use. Control Wings™ center the heel, while the padded midfoot delivers a custom fit without pressure points.
The Viper™ 2.0 carbon steel toe crampon's jagged tooth construction maximizes weighted traction and responsiveness. The aggressive tangs in the toe crampon deliver an added degree of security on variable snow.
The 3D-Curved Traction Rails ensure superior side-hill grip in hard-packed and icy conditions. The curved shape helps prevent fore-aft slippage on steeper terra"
Designed to make steep ascents easier, the ActiveLift™ heel lift reduces calf fatigue and Achilles tendon stra" It can be easily pulled up and down. The 19° Backcountry heel lift is ideal for extreme ascents, while the 16° Day Hiking version is designed for moderate terra"
Specifications:
Dimensions: 8" W x 28" L
Weight (per pair): 5.0 lbs (2.26 kg)
Surface Area: 224 sq in
Optimal Load: 120-220 lbs (54-100 kg)