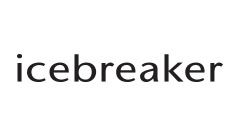 Item #: 331860172
With its perfect blend of moisture-wicking properties, warmth and softness, the Icebreaker Men's Quantum Full-Zip Hoodie is the ideal mid-layer for ski touring, winter hiking or just running to the store on frosty days. When your activities cause you to break a sweat, the mesh underarms will cool you off in a hurry.
Features:
Mesh panels allow your skin to breathe
Reflective centre zip improves safety
Shaped hood provides protection
Secure zip pocket with port for your headphone cord
Zip front pocket for convenient storage
Drop tail hem gives you extra coverage
Specifications:
Material: 98% Merino Wool / 2% LYCRA®
The old QT got an upgrade
customer66
Kraków, Poland
June 28, 2017
My old QT Hoodie was worn through (holes in the sleeves after 4+ year of use) so ordered this new one. Good fit, I got medium, I am 190cm and slim. They lost the back pocket in favor of two zippered side pockets. The bottom of the hoodie could be bit more elastic for a tigher fit but all in all very happy will see much use again.
Pretty Awesome
GroovySmooth
Detroit, MI, USA
June 13, 2017
I just recieved this hoodie about a week ago, so i havent put it to full use yet. I do plan on using it for future adventures for a solid mid weight hoddie. I bought this one to layer, two for the style and three just to see what the hype was and why it cost so much. Honestly out of the box it was the coolest thing in my order; i ordered about 8 things all great too hah. Staight away i liked the fit, color/style and the amount of pockets. Great versitile piece :) Thanks again Icebreaker, always my go to for marino wool.
Super comfy
peterausdc
Washington, DC, USA
June 09, 2017
While it is the end of spring I have enjoyed wearing this in the evenings. It is my 4th icebreaker and won't be my last. It is a slightly heavier weight than previous purchases and I like both the look and most importantly the feel. The pockets are great, as are the thumb loops. Haven't really used the hood yet. My only concern is that the sleeves are a little long (not been a problem with previous tops), although come winter I might be glad for it! A good buy and it will get lots of wear.
Nice fit, quality build
Very nice fit, high quality wool, seams, and zippers. Stretch amount is just right. Just great midlayer for daily use, for cycling or any other activities.
Pricey but great
Trips
Undisclosed
May 31, 2017
Used this sweatshirt on a recent trip to Bogota which can get quite warm during the day but down to 40F in the evening. Overall, the sweatshirt is extremely comfortable and keeps you warm. The three zipper pockets are great and often where I stored valuable while walking (phone, wallet, etc). Very breathable wool keeps you from overheating when the temperature rises. As mentioned in the description, it's a snugger fit but length is great. The zipper is on the left (opposite of most American shirts) and when zipped, the front of the sweatshirt is a bit stiff. The biggest drawback is the price, which will turn off a lot of potential customers.
Very warm, excellent look
Maciej
Brussels, Belgium
May 21, 2017
It is very warm, I only had a chance to wear it in the city until now but I expect excellent properties in the mountains. The look is subjective but I like the blue zippers breaking the grayness. It's a bit harsh on the skin (like wool should be) but nothing to worry about. The chest pocket can fit big (S7 edge) smartphone easily. I bought XL due to my long arms and it is a bit loose on the body (price to pay for having arms like a monkey ;) ) Built quality very good. I'm currently also testing IB t-shirt for a week now and it doesn't smell at all so I expect you can wear this one for a long time as well without being worried that people will flee as soon as you're around :) Highly recommend.
You can feel the quality
Sasa
Slovenia
May 18, 2017
As soon as you touch this garment, you can feel its quality ... like other icebreaker t-shirts that I am wearing for years. Time will show if this thicker material is as good, but so far, it feels superb.
My favorite piece of clothe!
Wobble
Mont-Tremblant, QC, Canada
April 29, 2017
I really like this vest. It's absolutely comfortable to do ski or hicking but even to wear casual. I just got my 3rd one. Only bad point it's to be careful cause it's light weight so it's also thin.. I had to get an other one cause of the holes who finish to appear. But 100% confort. I will continue to replace it I love this piece of clothe.
Warm and durable
benpattersonca
San Francisco, CA
March 21, 2017
I love this shirt! My only complaint would be that the flare on the cuffs is just a bit wider than I would like when not using the thumbholes.
Perfect piece.
Nutritionista
Bishop, CA
March 13, 2017
This was a birthday gift for my husband, who was wanting a hoody that was lighter weight than fleece, something that would layer well with either a warm jacket or a windbreaker. He's 6'4" and lean, and has trouble finding tops that are long enough in the torso and sleeves. I chose this piece based on another review that validated its lean, athletic fit. The piece fits perfectly! Great hood and the arms are long enough for him to comfortably use the thumb holes. He said that with his windbreaker, it's the perfect cool weather cragging combo. He LOVES it.
Better cut/sizing needed
radar1
Boone, NC
March 11, 2017
First off, I'm a huge fan and loyal Icebreaker customer. I have all kinds of their shirts, jackets and hoodies. Also, I don't have a freakish build, and I generally fit well into either a "small" or a "medium" depending on the cut of something. I have owned a medium Quantum Zip Hoodie( that fit me great) for at least 5 years. It had gotten snagged in a few places, so I ordered a new one in the same size, "medium." The sleeve length on the new one was at least 3 inches too long and also way too long in the length of the sweater itself. The fit in the chest area was fine. But, the ill fitting things I've mentioned were so off, I could not keep the item. So, I ordered a "small" in the same Quantum Hoodie. Even the "small's sleeves are a little too long, as well as the overall length of the sweater is still too long. And now the chest is a little tight in a "small." I'm going to keep the "small," with some reservations. The cut on the old Quantum was simply much better. I think the company should re-evaluate the cut and fit of their new designs.
Perfect mid or outer layer
ocrunner
LA
March 03, 2017
nice weight for mid layer on skiing days or outer layer on chilly run...nice fit... too bad the GT line is no more..loved it..
My search is over
Oldrookie
Washington state
February 12, 2017
My old icebreaker sweatshirt wore out--after 5 years of regular use, the count of holes reached double figures and it was time for a replacement. With a list of criteria (zip side pockets, hood, medium weight, chest or arm pocket, neck zipper protector, athletic fit), I searched extensively, tried on several brands, and ended up back at Icebreaker. The Quantum met all my criteria, and I love it more than my old one. Here's to the next 5 years! As a side note, some brands fit me in large, but Icebreaker fits me in medium (5'11", 180).
Comfi but too expensive
Trimind
France
February 06, 2017
Nice one but a bit too thin and not enough wool inside. The cap around your head is soft and keeps your ears and neck warm. The shirt is too loose around your hip, should fit closer to your body. Still its a good alternative to fully synthetic clothes.
Warm and Lightweight
kcolo
Undisclosed
February 06, 2017
This sweater seems to be great so far. It fits pretty well, maybe a little more loose fitting than some of Icebreaker's other options. I wore it on a cold hike in the mountains, then on a warm golf outing in the afternoon, and out on the town that evening. It kept me comfortable through every outing, and it didn't carry the odor that would have come from all that activity. Nice to have a one and done article of clothing. Only drawback for me: I know that Icebreaker makes the cuffs longer for the thumb loop holes, but the cuffs themselves were too loose in my opinion, so I found myself always pushing the sleeves up.
he loves it!
natureloveralways
all over the world
January 28, 2017
Completely scored on the first big gift for the new guy. He was really surprised and excited. His eyes completely lit up when he put it on, it fit absolutely perfectly and he really liked the color. The cut is just perfect - really flattering, just fitted enough, just enough to move and flow without being too tight he can't layer it. Once he got it on he wouldn't take it off, and was still smiling about it when he left. You know that little extra bounce some gets in their step when they look and feel good - yay, he had a little extra swagger. I was glad I purchased it before it sold out. Score!! I love Icebreaker and I hope he loves this piece too. I'm slowly converting a lot of my outdoor (and indoor) clothing (wish I could do it faster - but - cost!). Icebreaker items last, and I still love every piece. Through adventure after adventure, stretching and tugging, camping trips, hikes, snowboarding, lounging, etc etc - all of my pieces look new, don't stink, and hold their color and shape. Total fan!
Amazing
IcemanII
Sutter, CA 95982, USA
December 30, 2016
5'11 185lbs. Ordered a size large and it fits perfectly. Nice warm very lightweight zip up jacket. Not itchy like some wool clothes. Doesn't pill. Washed and it kept its shap, size and color perfectly! Will definitely buy more icebreaker products maybe even another jacket just like this in a different color.
First Icebreaker purchase
Chex
Charlotte, NC, USA
December 29, 2016
Impressed with the fabric construction and feel. Still a little bit warm so i have not tried it in cooler temps but it is light enough to use and provide warmth
Excellent product
Troutfisher
Boise, ID, USA
December 26, 2016
I bought the "Quantum" for my son because over the years he has worn out two other Quantums. He wears it every day when the weather is cool in Seattle (that's quite often). He loves the Merino wool, it is so comfortable. Every one should have on of these in their wardrobe!
comfy & versatile
Hardy
New York, NY, USA
December 01, 2016
Top-quality merino makes this zip hoodie warm and very comfortable. A bit snug out of the box, but upon wearing it fits perfectly; not too baggy. Distinct color, zip pockets, and quality "hand" make this piece fun to wear going to the gym, or over an oxford shirt, or with a weather proof coat over it. I liked it so much I ordered the same garment in gray. Also great!
Very technical mid- our outer layer
Joe80
Undisclosed
November 08, 2016
I have two Quantum Zip Longsleeve jackets. I use the most recent one, with the bigger cuffs, for ice skating on an indoor track as outer layer over a 200 base layer. I also use it for road cycling as a mid layer when it's very cold. The Quantum has a very athletic fit. I'm 1.79 and 70 kilos and this garments fits perfectly in size S. It's long enough, a very big advantage for cyclists and (ice) skaters. I wear a helmet when cycling and skating, but I always take this off when having a break. With the Quantum, I always have a hat at my disposal with the hood. I use my older Quantum for running and everyday wear. I also brought this jacket for a five months hiking and canoeing trip and I enjoyed it a lot. The GT garments are the best you can get if sports are a serious thing for you. They keep their shape and they will last when taken proper care of.
Great for the Chicago Weather and Travel
Lcrbmf
Chicago, IL, USA
September 14, 2016
Definitely a good buy for me. Great for layering. Helps in a city like Chicago, for ball games, sitting in an open stadium, waiting for the bus or train or walking in our cooler and colder weather. Travel wise, its light, and not bulky and wears well.
Everyday hoodie
SfGal13
San Francisco, CA, USA
September 10, 2016
I am anemic so I am always cold. I live in icebreaker clothing year round. I usually layer several of them. They are warm without the bulk. AND since I use lots of them daily, love that they don't stink!
This hoodie makes my day
Stinkin
Bellingham, WA, USA
August 22, 2016
I use this hoodie for cycle commuting, the bright color enhances my visibility & the warmth is perfect for year round use, the wool is great when sweaty or damp from PNW fall through spring
Best Hoodie I've Ever Owned
hankypancreas
Undisclosed
June 17, 2016
I have an athletic build, so it can be hard to find clothing that fits me properly. Medium sized tops usually look too boxy on me, while small tops restrict my movement and are uncomfortable. This fits me perfectly and is oh-so-comfortable. I actually bought a second one after only a week of having this one. The price is rather high, which is the only downside.
Perfect from the jump
Dulcidoe
Salt Lake City, UT, USA
May 24, 2016
Loved this hoodie and plan on ordering more. Survived a rainstorm, half marathon & BBQ and still no stink!
Great for cycling
Anni
Tijuana, Baja California, Mexico
May 17, 2016
Got this for my husband's birthday. We're on a several-year bicycle travel and need something that keeps us warm after sweating and fresh during biking. THIS is just what it is.
Good but not great
Ihaveten
United States
May 14, 2016
I love my older body fit 240 quarter zip but really wanted a hoodie. I bought this to fill the void. 1. It is not quite as soft as the body fit series. 2. The cuff design is different. It doesn't really fit your wrist, it kinda flares out and is somewhat annoying. I just fold it inside. 3. It is quite warm and the quality is as usual top notch. So as long as you can deal with the cuffs it's a good piece. And I'm sure after many wash cycles it will soften.
Basically lived in this hoodie for 9 month trip
tsdiemer
Chicago
May 14, 2016
Love this hoodie-Bright, warm, soft, and a great fit. Great fit that is, for me. I'm 6' 185lbs so a bit on the thinner side when it comes to fashion. This gave a nice athletic fit to the hoodie so it didn't bag up or "bacon" as zip hoodies often do. You know the term bacon right? When a zip hoodie gets all wavy in the stomach area!
Great Hoody!
Drizzle
Boston, MA, USA
May 14, 2016
Bought my first Icebreaker Quantum hoody 3 years ago, and recently purchased this newer version on sale. The new added pockets are a plus, but do add a little weight. Love these hoodies - very comfortable and warm, while being relatively light weight. I use these hoodies a lot - that's why I bought a second one! Highly recommended...
PERFECT FIT
joeorosco
Kapolei HI
May 13, 2016
I have been buying men's apparel from icebreaker for the last 3 years, all my purchased are well appreciated for quality of materials and workmanship. My only wish is I hope price should be lower.
Amazing mid base-layer
Mlin
Boulder, CO, USA
May 13, 2016
Excellent base-layer that will keep you warm in cold weather (by itself will be good for 5degreesC to - 5degreesC) and you will be comfortable wearing it. It will lose all its warmth though if it gets any amount of water on it and it is very absorbent and takes a while to dry, which is a downside if you are around water alot.
Wear these shirts almost daily
MountainLiving
Keystone, CO 80435, USA
May 13, 2016
I love this shirt and want to get more. I already have 3 and wear them regularly. Comfortable, durable and an all around great layer.
Great hoodie for spring and fall layers
venkman781
Portland, OR, USA
May 13, 2016
I own two different versions of this hoodie and love them both. It's a great midweight running layer on cool mornings. Love the thumb holes on the sleeves. Well built like all Icebreaker gear. The zips are sturdy and solid. No complaints!
Duranble and versatile
AlaskaLover
Bellingham, WA, USA
May 13, 2016
This hoodie does a great job providing warmth and also staying cool since it is rather lightweight. The sleeves are nice and long and the thumb holes add extra coverage and comfort in blocking out the wind and the cold. The zippered pockets are handy and well-placed.
Quantum Long Sleeve Zip
mabock
San Francisco Bay Area, CA, USA
May 13, 2016
used as underlayer for skiing. The thumb holes work great for keeping the sleeves up and it is very warm and soft.
A great midlayer for skiing.
ddeconk
Boston, MA, USA
May 13, 2016
I used this sweater as a mid-layer for skiing under my uninsulated softshell backcountry skiing jacket. It kept me warm when not moving and cool enough when skiing. The fit was rather form fitting, but then again I was on the border of the sizes according to their website. Definitely on the slim side though. I appreciate that fit.
Go To Piece
angster41
Reno, NV, USA
May 13, 2016
If you buy one Icebreaker, get this one!! This is my "Go To" piece that I wear no matter the conditions or occasion. I mainly wear this piece in the backcountry during the winter when I'm working hard skinning up a mountain. I don't even wear a jacket since it breaths and insulates so well. It also fits really nice, so I wear it to work and/or out to the bar. The price is a little high, but they are good quality and last for a long time. I highly recommend!!
Perfect for Ngorongoro
arijiv
Chicago, IL
May 13, 2016
This sweater runs a bit snug (slim fit) but is a perfect layering piece. Used for a chilly morning hike on the rim of the Ngorongoro. Easy to shed when too warm.
Awesome
Mcdonjam
Seattle, WA, USA
May 13, 2016
I love this hoodie! Very comfortable and keeps me warm and toasty. My one complaint is that it feels and wears a little thin. Although if it was thicker I would probably melt in it.
old guy
olddude
Sarasota, FL, USA
February 10, 2016
Heavy, zipper on wrong side, will wait to see if I wear it. Did not expect it to be so heavy after reading the reviews. Have other other products that are much lighter. XL icebreaker T-shirts fit just right, this XL is way too big. What's with the zipper on the left side ?
So far, so great...!
cittavritti
India
January 01, 2016
It looks great and feels great. A lot of detail has gone into the making of it. I am 185 cm and 75 kg. The large fits perfectly. As tends to happen when I buy a new Icebreaker, I literally wear it everyday. Overall, I highly recommend it.
So far, so great...!
gstew
India
January 01, 2016
It looks great and feels great. A lot of detail has gone into the making of it. I am 185 cm and 75 kg. The large fits perfectly. As tends to happen when I buy a new Icebreaker, I literally wear it everyday. Overall, I highly recommend it.
Breathes well
surfdog
Medford, OR, USA
December 16, 2015
This shirt with the hood works well skiing all day in 22 degree weather with wind. Worn under a hard shell jacket. I wore this with an icebreaker T shirt and a primaloft vest. Kept me very dry. Felt good next to the skin.
Wow
Fernando
Portland, OR, USA
December 11, 2015
Id you like he outdoors and no matter what are the weather conditions you will do out an exercise. Get a merino ice breaker shirt, jacket layer etx. You can exercise in he rain, snow cold or heat and he breathable wool will regulate your tem in seconds. Quick dry for those runners in he PNW. No stink. Warm. Comfortable and awesome design.
Most excellent!
sd1673
Washington, DC, USA
November 18, 2015
Bought this to replace a lost one & love it nearly as much - slightly longer fit in the sleeves but not annoyingly so. Very comfortable, matches everything, and now my new favorite article of clothing!
GREAT HOODIE
Trailseeker
New Paris, IN 46553, USA
November 18, 2015
This hoodie is very nice! I like the hand warmer option for running and walking. The sleeves fold over your hand to keep them warm when out in the cold. I wear a Large in most of my base layers, including icebreaker and this item is a little snug. It still fits good, just definitely a slim fit. It looks great and can be worn casually
Bright and comfortable
MrOrange
DFW, TX
November 18, 2015
I purchased this hooded sweatshirt in orange for my daily bike commute which begins and ends in the dark. I'm a big fan of being seen, and this does it! What I like: Color is bright It's super comfortable Zipped pockets that are comfortable to put your hands in Weight is just right for a top layer. I've worn this over a T shirt in the mid 40s and it's about perfect. Once the 30s hit I'll add a base layer underneath. Comfortable when wet. I've ridden through rain storms and stayed relatively warm and comfortable for being soaked. It DOES take a while to air dry once soaked, but it's comfortable when wet or damp, so it's not an issue. No stink - I've been wearing this for the better part of 2 weeks now with no wash, still smells fresh. I bought this for riding, but have taken to wearing it off the bike. I don't mind being dressed bright all the time.
Spartan Hoodie
Darinn
Henderson, NV, USA
November 11, 2015
I bought this hoodie to ensure the cold and wet of the Dallas spartan beast and it was perfect:) I'll need to buy another one soon
Quantum is half the solution
trobeglotter360
San Francisco, CA, USA
November 09, 2015
I bought the 260 Quantum as a replacement for my GT 320 Expedition Weight hoodie that after a few solid years began to wear out. I was seeking a solid black form fitting heavy weight hoodie - the kind that you can wear traveling in more formal settings such as Europe at night or casually riding my bike around in the US or hiking a trail. The 260 is not as heavy, the sleeves are much longer, the fit is not as tailored, and the colors offered at the time were not solid - thus appear more sporty. Please ADD an extra-small and ADD a heavier model.
Terrific shirt
Schlomo
Canada
November 08, 2015
I love my new IB hoodie. It is soft, comfortable and breathes well. It's not too heavy, but it's also not flimsy. It's the perfect, not-quite-mid-weight garment. I already wore it with the hood on a really chilly fall day and it was terrific. I like it so much that I might buy another one in a different color even though I probably don't need it! My wife is already coveting it, so I think I'll get her one, too.
Material integrity issues
JohnSmith
Seattle, WA, USA
November 02, 2015
The Quantum Long Sleeve Zip Hood is a nice garment, however a hole has developed in one of the arms of mine after 6 months of use in an office environment. I've owned another Icebreaker hoodie for 4 years which has had no such issues, so was a little disappointed in this particular purchase. Hopefully this is one-off manufacturing defect.
Love my quantum hoody
SamDenes
Washington, DC
October 18, 2015
I love my quantum. It is by far my most versatile and comfortable layer. My wife also has one and loves it My only comment is that, even though I'm a man, my hands can get cold too. Why don't we get the extra fold over cuffs, that is an awesome feature on the women's version that would be welcomed by me.
Nature still trumps total artificial material
Aulley
Mi
October 17, 2015
Comfy, cozy and practical. I use it as casual wear when I am not outdoors on trips.
New favorite piese
mcw3
Grand Rapids, MI
October 16, 2015
This hoody has been a nice addition to my quiver, especially for cool morning rides into work. It's so comfortable, I find myself wearing it longer than I intended because it's so comfortable.
Great lightweight hoodie
goingypsy
Colorado
October 14, 2015
Very well designed and lightweight. We bought these for travel in India and Asia. The material is great and its a very functional design.
I wear it all year
OregonCatTrail
Jacksonville, OR, USA
October 11, 2015
I bought one 2 and a half years ago. It was my first Icebreaker product. I have had absolutely no complaints about my hoodie. It wears like iron. Where I live it often will change 40 degrees F over the course of the day. So, it keeps me warm in the morning and I can take it off and carry it or stuff it in my bag for the afternoon. I love its snug fit and it feels great next to the skin. There is absolutely no itch.
Love this hoodie
PedsDoc
Durango, CO, USA
May 09, 2015
I ordered a LARGE and glad I did. I'm 5'9" and 165 lbs with an athletic build. It has a flattering fit. In Icebreakers T shirts, I wear a MEDIUM as the large is too baggy around the waist for my taste. lt is really lightweight, yet warm. I like how the hood fits and the option for longer sleeves/thumb loop feature. It has been nice to wear alone in this cool spring weather.
Cold Weather Running Essential
Run4
New York, NY, USA
January 13, 2015
Its the perfect hoody. I wear it with a tight, light base layer when its in the 30s, and as mid layer with a shell when its in the 20s. Extremely thoughtful design. Its great for everyday wear of course!
Go-to sweater
BlackTerrain
San Jose, CA, USA
December 01, 2014
The hood limits this sweater. It fits like the garment of a member of the knights templar's under-gear to protect hair and skin from his chain mail armor. Other than that this sweater is awesome. I've received more compliments and questions on where I got this sweater than any other IB clothes. The Aegean/Blue option is a nice choice. The large fits my 6'2", 185lb frame nicely. There is enough elasticity so than I can zip up my 7 month old baby's chilly little legs when wearing her with a harness on the front of my body - but not enough to zip my little marsupial up all the way which is good because then it probably wouldn't lay against my body as well without the baby attached. It seems to be mostly ladies talking this one up but it gets my manly recommendation too.
This is my workhorse...
Mike556
Undisclosed
November 19, 2014
I'm in love with this hoodie, I wear it daily in fall/winter months. Its a great layer, I love the more mesh arm pits so I'm not sweating and still staying warm, the hood is a must for me as I'm a baldy but I rock this thing all the time. I could do without the reflective stripping on it if I had to knit pick but otherwise a great layer when cold out or if its just chilly fine to wear inside to take the edge off or outside if it isn't too cold out. Very versatile I use it all the time, get one!
Great for running on low temperatures
ernesto
New York, NY, USA
November 11, 2014
I use this as a mid layer for running in low temperatures (-9c to 5c). Works like a charm. The zipper allows for quick climate adjustments due to body heat from the run. Works great when paired with a Sprint Long Sleeve Half Zip as a first layer. Hood comes in handy when it is too cold and your ears start to bother you. Perfect cut without restricting movement.
Versatile Jacket
flyjoshfly
Washington, DC
October 07, 2014
The jacket is warm for cold days and cool enough for the other days that may need jackets. The fit is wonderful and makes the wearer look sleek and modern. All in all, an excellent buy!
Fits terrible
aldburg
Redmond, WA, USA
October 06, 2014
I'm always a Large Icebreaker in slim fit cuts and a Medium in relaxed fit. 5'10" 160lbs. Once I tried on the Hoody in Large, the cut is so baggy around the waist. The pattern cut for the shoulders are poor when you lift your arms. Tight shoulders, baggy waist. Disappointing, even when I got it cheaper than MSRP.
Nice hoodie but not for cycling
Seedub
Anchorage, AK, USA
September 04, 2014
Bought this for bike commuting and found that the weave is too loose for cooler temps (40's F), too warm for warmer temps when stopped at a traffic light. It is VERY breathable and I look forward to using it when it gets colder (20's or colder) with an onion skin wind jacket over the top. It looks great around the office, the zipper does bunch up a bit when seated. Maybe if marketing this as active wear it should have a 3/4 or half zipper. Love the feel of it on bare skin.