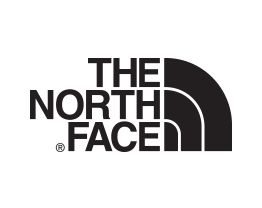 The North Face Women's Shellista II Mid Winter Boots - Brown/Blue
View Description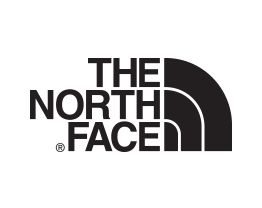 Item #: 331843467
Ideal for icy, cold commutes, these incredibly warm women's The North Face Shellista II Mid winter boots are crafted of waterproof leather and feature a waterproof shell bottom for durable protection against the elements.
Features:
Warm, waterproof mid-calf lace-up boot with a streamlined shell
Made specifically for Women and ideal for winter-weather endeavors
Waterproof, BLC-compliant nubuck leather upper
Soft, oversized knit collar detail
Exclusive colour
Waterproof construction
200 g PrimaLoft® Silver Insulation Eco
Sole Unit: Women-specific, injection-molded, waterproof TPR shell
Durable, TNF Winter Grip® rubber outsole base with IcePick® temperature-sensitive lugs
I would not buy these again.
les
Minneapolis, MN
November 03, 2017
They are cute, but not great quality. The sole doesn't fit the entire bottom of the shoe. I can literally feel the edge of the front of the sole, and space between it and the front of the shoe. When I walk - which is all the time and the reason for buying winter boots - it continuously feels uneven and uncomfortable. I've also started noticing my toes get cold in these boots - and the coldest temperatures are yet to come.
Do NOT buy these if you expect to actually use them.
Mikaela
Boston MA
November 02, 2017
I got these last winter. Within three weeks of pretty regular wear the sole had started to detach, exposing my socked feet to cold snow and slush puddles. Hoping this was a fluke I sent them back and received a new pair from North Face (took six weeks). However, within a few months of less regular wear (it wasn't really snowing by the time a received the new pair) the same issue happened. These are poorly made. I tried to fix the problem with shoe goo, but eventually gave up as the detaching sole paved the way for cracks along the heel. I will not be buying North Face boots again.
Pros and Cons
KP
Kapuskasing, ON
November 01, 2017
Pros: Very warm! Act as rubber boots for shallow puddles. Stylish, comfy Cons: hard to go down stairs and have to order a size up Overall: doesnt matter because its D/C probably by the time anyone reads this. Their newer green model is probay the same but not as beautiful lol
Pros and Cons
KP
Kapuskasing, ON
November 01, 2017
Pros: Very warm! Act as rubber boots for shallow puddles. Stylish, comfy Cons: hard to go down stairs and have to order a size up Overall: doesnt matter because its D/C probably by the time anyone reads this. Their newer green model is probay the same but not as beautiful lol
Pest Pair of Boot
C.C.
Rochester, NY
October 12, 2017
I bought these pair of boots last year, and the last ones the store had to offer were half a size too big. Despite this, I purchased the boots. They have been extremely durable against snow and rain. I took these up to the Adirondack's with me in September and accidentally left the boots outside my tent. It rained throughout the night and finally, I woke up at 4AM to bring them in. Suffice it to say, the boots were soaked. I put them in the car before my 9 hour hike. The shoes I wore on the hike got covered in snow and mud, I really wanted to change into something warm. When I came back to the car, the boots were completely dry! These have been great!
NOT for winter
Mary
Canada
April 12, 2017
They look stylish and cute but they are definitely NOT for winter! I only used them for walking around on a 3C weather (with some snow) and within an hour my toes were frozen even with my wool socks on. I wanted to love them as they have such great cushioning for your heels. Perfect height too and kept my ankles/calves warm but then again, not my toes. I wish I could return them. It's a waste of money if you're looking for a real winter boot.
Functional but wouldn't be my first choice.
TheAdventurer
Massachussetts
March 19, 2017
This boot was recommended to me by a friend as a comfortable and warm snow boots. I've had it for six months, I'd say it's not my go to winter/snow boots. I've had to deal with a lot of sores and blisters. Sometimes it does let water in and does not keep the toes warm. It feels bulky-more like I'm dragging my feet while wearing it. I thought of going a size down but its was just too tight with little/no room for socks. Not the best boots for winter however, it is stylish and I love the chestnut color.
Would not buy for cold conditions
Tricia
Whitehall, pa
March 15, 2017
I am extremely disappointed in the warmth of these boots especially in the toe area. I wore these twice in the snow with heavy socks (socks that I wear for skiing) and my toes were freezing. I live in PA & winters are not that extreme but I was out shoveling yesterday and I had to come in after an hour and put another layer of socks on. My toes were red. I'm so disappointed because they are really cute boots and for the price $$ I expected better. I think I will stick with my Columbia boots which I never had this issue with.
I wouldn't buy north face boots again.
Sky the girl 😉
Brooklyn, NY
March 15, 2017
Great boot until I wore it out into the snow. Water seeped into my boot and that had made my toes cold. I wasnt happy because I thought north face was the beat boot you could get. So disappointed also its very snug at the ankle and not the most comfortable to walk in for long periods of time. Feel like I'm dragging something. Ugh only thing good is that the boot is cute and the boot keeps your feet very warm in cold weather.
Not good for actual snow!
Mandy
Boulder Colorado
March 03, 2017
I recently moved to Colorado and these boots were one of my first purchases. They've been great for running around town and getting in and out of slushy parking lots. However, I wore them snowshoeing last weekend and my feet were freezing and I was even wearing two pair of ski socks! The snow was only a few inches deep and it was probably 20 degrees... I should not have been cold in snow boots! Very disappointed and will be returning.
I wear these every day
Betsey
Logan, UT
February 28, 2017
I seriously wear these boots everyday. I have had them for two winters walking through calf deep snow and they seem as good as new! They keep my feet so warm and dry.
LOVE
Just another college student
Ohio
February 19, 2017
Really like the boots. They are super comfortable and are super stylish. The only downside is that they are a little tough to get on and off due to the laces but it's not a big deal.
Horrible Quality.
disappointed
st. john's, Newfoundland
February 15, 2017
I've used these boots for about 5 months and not even every day. Now the rubber heel has split and is wearing apart. Extremely disappointed by the quality of these boots. I expected way more for the price and brand.
Only good in paper
Ouchie toes
Montreal, QC
February 15, 2017
According to the Find your fit feature my size would be a 7. Well, I wish I had bought an 8 or nothing at all, because the 7.5 was a very deceiving fit. Yes, my feet do go in easily, and from the quick walk around the store I wasn't able to tell they'd be uncomfortable later on while walking around in the snow. The 'roof' of the shoe has a weird curvature towards the tip, which kept pushing down the toenail of both my big toes, eventually causing considerable pain. They're also not very warm. The minute I stepped outside my feet were cold. I own other winter boots and I can tell the difference. Basically, the only thing these boots have going on is that they're super cute, reason for which I had been chasing them since November, waiting for the right moment to buy them on sale; and I'm really glad I was patient, because otherwise if I had paid full price, I would be extremely angry right now. I can only hope to be able to break them in quick, but what I really really want is my money back :/ This just comes to show looks isn't everything. Watch what you buy!
Great Looking and good in the snow!
BootME
Maine
February 14, 2017
For a few seasons now I have been searching for a pair of boots that can hold up in harsh Maine winters. These boots still look brand new, especially considering I wear them for multiple purposes; shoveling, snowshoeing, back and forth to work, running errands, out for dinner, etc. They are well worth the money!
Best boots I've ever bought
Snow bunny
New York city
February 13, 2017
These are the best shoes I've ever bought, I wore them to a Broadway show, sledding in central park, and dinner at benjamins steakhouse. They are very comfortable once they're worn in, and even though I'm a size 7 1/2 I wear these boots in size 9. Other than that they are amazing and I wish I had one in every color
DO NOT BUY
KylieQ
Rhode Island
February 13, 2017
I've had these boots for about a year and they are horrible! I have barely worn them at all and the rubber soles have started coming off! I've worn them in deep snow and I noticed that my feet and socks get soaked with icy water. It's miserable and gross! They are very cute, but I don't care about cute if they aren't practical. I paid a ridiculous amount of money for shoes that fell apart with little use. I called the warranty department and they basically said I can pay to ship them and IF they agree that it's their fault that I can pay for repairs. However, I would be out of boots for weeks possibly in the middle of a bunch of snow storms. I would seriously suggest you invest your money in a company that actually cares about it's customers.
Best boots ever! Fashionable and very functionable
Nina
Basalt, CO
February 10, 2017
I was a little nervous to drop money on boots I hadn't tried in person but am beyond please with these boots. They keep my toes warm (at least down to about 0 degrees, beyond that even with ski socks my toes got a little cold). I pretty much haven't stopped wearing them since they arrived a month ago. I found they were a teeny bit tight in the beginning but after about a week of wear stretched and molded perfectly to my feet. I have them tied so I can easily slip them on and off but they are tall enough that snow doesn't slip in. I have had to run in them, walk for long distances and trek through mud and high snow and they have held up great, all while looking adorable. Have received many compliments :)
NOT WATERPROOF
Lynsey
Boston, MA
February 10, 2017
I bought these boots after reading reviews and seeing how much people liked them. Not sure if I got a very poorly made pair or if the people giving reviews aren't actually in snow, but these boots are anything but waterproof. I wore these yesterday and this morning and my toes are wet and cold. I expected much better from this company but my boots are not keeping me warm or dry. Do not buy if you are going to be in snow.
Not very warm
BostonWinter
Boston, MA
February 08, 2017
These boots are very comfortable and good for a short commute, however I found that the insulation was not great. If I was outside or standing in the snow for any longer than a few minutes, I lost feeling in my toes from the cold. To make them bearable when I was in Vermont, I used stick on toe warmers to help circulate the heat.
Great Boot but good luck finding replacement shoelaces
Brooke
Austin, Texas
February 06, 2017
I love these boots so much! I would give a 5-star but my dog ate my shoelace on the Desert Palm Brown/Balsam Blue ones and customer service says they don't carry those laces. Which seems ridiculous. Why wouldn't you have extra laces, especially when they are part of the overall design of the boot!?! So now I can't wear them until I find a lace to match.
I want to like them
LP
Ontario
February 02, 2017
These books are just OK. The biggest issue is that anytime I walk inside (mall, work) the soles make the loudest noises, its embarrassing. Seriously people can hear me coming a mile away. Because of that I hardly wear them. Disappointed.
I want to like them
LP
Ontario
February 02, 2017
These boots are just OK. They're really cute but seriously anytime I walk inside (mall, work) the soles make the loudest squeaking noises, its embarrassing. People can hear me coming a mile away! Because of that I hardly wear them
Very Warm and Comfortable
Cats
Salt Lake City
January 31, 2017
They are an awesome pair of boots and have done me well in deep snow. When tied tightly on top they kept any snow from getting into the mood. They are super cushiony on the inside and incredibly comfortable to wear. I went a full size up in my shoe size and they are a little but roomy but that leaves room for thick socks. Only con I have is that they lace up so getting them on takes some time.
Love these boots
Willow
La Ronge, Canada
January 27, 2017
These boots are so cute. They took a little bit to break in (they were a little stiff) but after that they are so easy to slip on and off and comfortable! I wore these in northern Canada(-30s C) and was fine! I took them hiking. Definitely wear 2 pairs of wool socks inside if hiking in cold weather and size up to accommodate for that. I usually wear a 6 in sandals so I got a 7 in these boots and they are perfect. These boots are waterproof and provide good traction on ice and don't get destroyed by slush. Definitely the best and cutest cold weather boot
False claims
Ari
Canada
January 26, 2017
Spoke with the warranty department today to explain that the boots do not live up their claims about being "ideal for icy, cold commutes". I wore them once in -10 degree weather to quickly realize that they did not keep my feet warm at all! I was told that I have to pay the return shipping and there is a chance that they won't even be replaced. Needless to say, I'm very upset. This will be my last North Face purchase and I will be sure to share my negative experience with friends.
Beautiful to look at but poor support
RachelleW
Edmonton, Alberta
January 17, 2017
They are the most beautiful looking boot, so it pains me to give them such a poor review. They fit rather large and are quite bulky. Getting your feet in and out is a pain and required a lot of effort. However the worst part is there is no stability or ankle support. They leather has stretched and sagged around the ankles and offers very little support. I am scared that I am going to roll my ankle when wearing them. I had ordered them for back country snowshoeing as the customer service lady on the website had recommended them for that purpose.... So I am so disappointed I spent all that money on a product that doesn't suit my needs when it was recommended by North Face staff.
Perfect boot!
Snow lover
Grand Rapids, MI
January 16, 2017
I wear them everyday- snow and rain. My feet are never cold!
Very disappointed
Cris
Ontario, Canada
January 14, 2017
I'm so disappointed in my purchase. I wore these out today for the first time. I had them on for about an hour and a half and my feet were freezing. I wasn't even in the snow and it was only -10 out. Now, I'm stuck with a very expensive pair of boots that do not fulfill their claims.
Terrible
Jane
Toronto, ON
January 07, 2017
These boots are terrible. save your money and buy Sorrell. I have sprayed them 3 times with water resistant spray and let them sit for 24 after spraying and my feet are still wet. I won't even been walking in snow and my feet will be cold and wet.
Worst boot EVER.
April
Klamath Falls, Oregon
January 06, 2017
Just got these for Christmas folks, the ENTIRE top of the boot separated from the leather, and now customer service will not stand behind their product. Never buying ANYTHING of this brand again. EVER. 12" of snow on the ground, another 8 inches coming and had to go spend more money on a stinking pair of boots just so I can shovel snow. One upset customer.
Comfortable & true to fit
Avadec2008
Keystone, Colorado
January 04, 2017
These boots were great for Colorado knee deep snow and I did not get a leak one time. They were super comfortable and cute I have the gray and black pair.
Love them
LizG
Sugar Hill, Ga
January 04, 2017
I just tested these out on our annual ski trip to see family for Christmas in Canada and they passed the test! Not only are they cute, but are warm and comfortable. Wore them on a snow shoe trek, to and from the ski lodge, and while walking around town. It was average 20-30 F while there but we were walking through 1-2' of snow! I will say that the warmth is optimized by wearing ski/wool socks. I could tell a difference in comfort when I wore a wool sock vs. normal cotton sock. Lacing these boots up takes a bit of time as I do feel the need to tighten each row prior to tying, but once on I don't feel any chill. If you need to have the ability to take on and off quickly, look into a slip on option... I will say I received two pairs of these as Christmas gifts (same size etc.) and kept one over the other due to one having a collapsing ankle area...flaw in making? Im not sure...but the pair I kept looks and has held up great so far.
My daughter and I are both in love with these!
LB
Kalamazoo, MI
January 03, 2017
My daughter got a pair of these earlier this fall to wear around her huge college campus in the cold weather. She raved about them so frequently that I decided to ask for my own pair for Christmas. I see what she lives about them. Now we have two different colors so we can share when she's home🤗
Exactly what I was looking for!
Katie
Pittsburgh, PA
January 03, 2017
I really wanted a pair of winter boots that were warm and actually had some kind of tread on the bottom for stability. These fit the bill- they are incredibly warm, and the cushioning inside the boot makes them very comfortable to walk in. Plus, they are still stylish-looking even though they are a larger boot than I am used to. My only complaint is that they take some effort and unlacing to put on as they are a bit stiff. I'm hoping that is just because they are fairly new and will get better as they become more broken in. I am always happy with my North Face purchases!
The most comfortable snow boots
Natattack
Boise ID
January 02, 2017
These are the most comfortable Snow boots I have ever worn. I have a pair of Cerelle's at home that I like that were leaking at the top, so I thought I would give these a try. Best decision ever. Well worth every penny.
So comfortable!
MBR
Birmingham AL
January 02, 2017
Living in the south these are more for rain than for snow- but I cannot get over how comfortable they are - the cushion is amazing I don't ever feel the need to take them off and give my feet a break! While I saw complaints about being stiff, and it is hard to get your foot in when the laces are pulled tighter, I just leave them loose and can slip them on and off without a problem. Great purchase would definitely recommend!
Just Perfect!
Heatejr
Cincinnati, OH
December 31, 2016
These boots did not disappoint! They were simply put, perfect! Very stylish and trendy. They keep my feet comfortable and warm in the cold weather and snow plus they look good whenever I go out anywhere in them. They are the best snow/comfortable boots that I have bought in a long time. So happy!
I am planning to buy all set of colors!
Jeanine
Midland, Tx
December 30, 2016
Perfect comfort for work use!
Great boots
Dana
Girard, Ohio
December 30, 2016
Great for outdoor activity in the snow or just going on errands when it's cold. Very cute and high quality.
DO NOT BUY
Kath
SLC, Utah
December 29, 2016
Bought these boots to commute with and the rubber part of the boot nearly ripped completely off from the rest of the boot. These boots barley lasted one winter.
Fantastic buy
Shannon
Harrisburg PA
December 29, 2016
First snow and I put these on. Glad I bought. Looking to seeing I can find a pair similar for a gift to mon
Bought these boots for my wife and she absolutely loves them
Will
Jackson, AL
December 29, 2016
I bought my wife these boots for Christmas. She absolutely loves them. So far we don't have anything bad to say about them. Great product!
Warmest boots ever!
Josina
Boise, ID
December 27, 2016
Works great in the snow and cold. I have worn them in single digit temps without my feet getting cold, and they have stayed dry walking through the snow. I originally ordered a ten because boots generally run larger but they were too small so I went up half a size. Super comfy and and fun to wear!
Very warm and Cute!!!
Angel
Washington
December 27, 2016
This is my first pair of snow boots since we moved here and I really love it. I got a lot of compliments since I bought it. I bought the black colored one and I'm thinking of getting another color. I wish it has a zipper on the side for easy put-on and take-off. But other than that these pair of boots is very comfortable, cute and very warm.
Excellent purchase!
CTgal
Connecticut
December 27, 2016
I love these! my boyfriend bought me them for Christmas because I didnt have a pair of winter/snow boots. I tried on many different brands and did not like the way they felt. These fit perfectly! comfortable, extremely warm, waterproof, and easy to walk in. Would recommend these over any boot out there!
Cute, Cozy, Warm!
Kerri
Austin, TX
December 27, 2016
My first pair of super winter-y boots. Wonderfully comfortable and warm. Used these on a trip to Ohio recently and - being from the warm south - used them to obviously play in the "snow" which was actually very hard ice. Very industrially strong - felt like the Juggernaut - and kept kept me from slipping. Highly recommend!
Love them!!!!!
Ai1564
NJ
December 26, 2016
I just wore them for the first time today to outdoor outlet mall in the Poconos. My feet were warm the whole time. I'm usually a 7.5 but a 7 fit best for me.
The Perfect Boot
Matt
Cincinnati, OH
December 25, 2016
My girlfriend loves them! Definitely won her over with these bad boys! The boots are perfect for everyday wear, sturdy enough to take camping, and comfortable on hikes. They are greatly made!
Perfect boot
Andrea
Virginia
December 24, 2016
Wear these everyday. Perfect for cold weather and wet weather. I got a half size big and couldn't be happier with the fit. I can wear thick socks or thin and they are comfortable either way.
Poor Design and Not Warm
Outdoor Enthusiast
Vancouver, BC
December 22, 2016
I found these boots comfortable and cute; however, they do not keep your feet warm at all, so do not purchase these if you are looking for an all weather winter boot. I have worn them twice in snow and once just around, and in all occasions my feet were FREEZING within 15 minutes; even with thick wool socks. On inspecting the inside of the boot, I found a 1/4" gap btwn the insole and the toe of the boot where there is literally no insulation at all, and I believe this is why my toes get so cold. This is a very disappointing design fail by North Face!
Cute but Not Warm - Don't Buy These!
Outdoor Enthusiast
Vancouver, BC
December 22, 2016
I have worn these boots twice in snow and once just around, and in all occasions my feet FROZE; even with thick wool socks. I found a 1/4" gap btwn the insole and the toe of the boot where there is no insulation - disappointing design fail by North Face!
So far love them
FACEgrace
Central New York
December 22, 2016
I had a pair of Ugg Adirondacks for 4+ years that started to leak so I needed boots ASAP. These have been awesome. A bit taller than my old ones, which has come in handy in upstate NY winters. I love them, nothing bad to say and they fit great! Will probably stick with The North Face from now on; excellent quality and better pricing!
I would buy this product again.
Jim the Runner
Pittsburgh, PA
December 21, 2016
Bought these for my girlfriend and she loves them. Very stylish and keeps her feet warm during snowstorms.
These boots are warm and comfortable love these boots would
Kim
Missouri
December 20, 2016
Have a rubber bottom your feet stay dry
Cold fingers!!! Comfortable but no space for warm socks
Isabella
NewYork
December 19, 2016
I used it twice. Once with thick socks i felt uncomfortable. Now woth a thin sock i feel comfortable but come on my fingers freeze in this cold weather in New York! Merrell is better!!!
Comfy and cute....but cold :(
Tanyav14
Sarnia, ON Canada
December 19, 2016
I really love the look and feel of these boots!! But my feet are cold almost as soon as I am outside. Very disappointed especially given the cost.
Toes FROZE!
Roz
Canada
December 18, 2016
I can't even stand on the schoolyard during a Canadian winter, without my toes freezing in these boots! Tried 3 different pairs of smart wool socks and still freezing!
Love these boots
Meg
Saratoga, NY
December 18, 2016
I've had these for about two weeks and wear them every chance I get. They are so warm and are cute to wear as well. I get a compliment on them every time I wear them.
love them!
Aimes
Deep Cove, BC
December 15, 2016
I don't have any shoes that are warm and waterproof. This winter has been particularly wet and cold, which is very difficult for a dog owner and nature lover. I love this pair of boots. They are so cute, warm and so hardy. I feel very supported wearing them.
Excellent boots
Jessica
MN
December 14, 2016
Boots are great but to new to tell if the stiffness gets any better but other than that an over all nice boot to have.
My feet are freezing :(
Kate
Waterloo ont
December 14, 2016
I am so disappointed. I Love The North Face but as an ECE, I am outside three hours a day with Kindergartners and I actually had to call them in because my feet were hurting from the cold. I had to put my old North Face boots on which are ripped and ragged but were still better than these ones. I did not need a pair of " cute" boots I needed a pair of The amazing North Face boots I am used to. I hold this company to very high standard and they have always since now been able to meet it. Because I was honest with the store I had bought them from and I am now stuck with a pair of expensive boots that serve no purpose but being " cute" .
I would recommend this product.
Love Shoes
Burlington, NJ
December 14, 2016
Comfortable and good for cold weather. Buy a half size bigger for a better fit. Totally worth spending the money.
Amazing boots!
KP
Boston, MA
December 14, 2016
These boots are awesome! Just got a puppy and live in New England. So needless to say I will be out in the inclement weather walking the pup. I don't want cold or wet feet doing so and these boots were my answer! They are of great quality and are pretty stylish. Would buy again and would 100% recommend!
A magical experience for my feet
Gin
Minneapolis, MN
December 14, 2016
These boots were everything I hoped and wished for. Opening the box was a purely majestic experience. Just upon viewing the boots, I knew they would exceed my expectations. The durable sole, the furry inside, the wool detailing at the top. When I put my feet in, it felt like these boots were made specifically for them. They were the perfect puzzle piece to complete my winter feet. No more cold toes and soggy shoes. Frolicking in the snow knowing that nothing can stop these new boots brought me back to my childhood. These boots are a lifetime of wondrous experience that you will not forget.
I would highly recommend this product
Allie
Boston, MA
December 14, 2016
I live in Boston, and these are perfect to get around the snow in.
Fun and Funky
KC
Seattle,WA
December 13, 2016
Great looking and warm. Cute with jeans or tights and skirts.
I would not buy this again
KayFay.
Paulding, Ohio
December 12, 2016
Bought these boots a few weeks ago. I have worn them about 5 times so far, they were fine when it was warmer out. Once there was snow on the ground it took less than 5 minutes for the rubber to get cold and lose all of the heat in them. Within 15 minutes my toes were completely numb and had to go back inside to warm up again. I even had thermal socks on. Once I took them off the entire inside of the boots were soaking wet just from walking around in the snow. First and last pair of Northfaces. Not nearly enough quality for the money.
Absolutely in love with these boots!
Cadédath
Nashville TN
December 10, 2016
Love hiking in them and taking my dogs out in the rain and cold
Disappointed!
Lo
Ohio
December 10, 2016
The overall product is great. Keeps your feet very warm, BUT, my left boot developed a squeak within the first week of getting these. I am so disappointed. I can't stand the noise. I have tried researching how to get a squeak out, but no luck yet.
Great product but wasn't the color I thought it would be
MT
Minneapolis Minnesota
December 09, 2016
I am a college student in minnesota so I wanted a stable winter boot that looks nice but is very durable and warm. This boot is great for my needs!
Loved and then disappointed
Pearl
Northern British Columbia Canada
December 02, 2016
I loved these boots so much! Unfortunately the softer tread on the bottom is coming unattached from the harder rubber upper on the bottom - on both boots! I'm sooooo disappointed. I purchased them under a year ago, and they were stored in my closet for more then half of that time.
Great Boots!
Erin
South Dakota
December 02, 2016
These boots are great! The fit allows you to wear thicker socks if needed. They are comfortable and seem like they will be easy to care for.
Defiantly will be purchasing one of each color.
Jamie
Oklahoma
November 30, 2016
Amazing shoes! Purchased with the intent to wear for primarily winter getaways to the mountains. But fell in love with them the first time I wore them and now wear them everywhere.
Super cute and very warm!
Tee
Belle Vernon,PA
November 27, 2016
This boot is super cool! Originally bought them because they were cute....but soon learned they are well made and very warm. Own a business and on my feet all day and these boots took the abuse. I will definitely be getting another pair. Highly recommend by this busy momma!
Love these boots!
P Jaymes
Boston, MA
November 26, 2016
Absolutely love these boots. Ordering was quick and easy, boots got delivered fast, and they are super cute!
Loved so much I might buy a second pair...
Misty
Buffalo NY
November 23, 2016
I bought these 2 years ago and they are still holding up strong after being my main pair of shoes for a good 6 months each year. I have very poor circulation and usually don't even bother with boots because it makes no difference, but these were usually able to keep my feet warm! They are stylish as well, so I not only used them for day to day activities and playing in the snow with the kids, but I also wore them out on date nights or to the bar with the girls and also received compliments! The only issue I seemed to have was them not being tall enough, as I'm in Buffalo NY and often times am in knee deep or more snow. I know they used to make a taller pair, which I wish I would have invested in! Will deff buy another pair in the near future!
Love these boots
BabyBlueTex
Ft. Worth, TX
November 21, 2016
I ordered these boots in a size 9 and they fit well with either 1 pair of wool socks or 2 pairs (1 pair being slightly thinner than the other pair). For reference, I wear typically a size 8.5 in tennis shoes and a size 8 in high heels/wedges. I have narrow ankles and didn't really notice any issues since I could adjust the laces as needed. These kept my feet warm and dry recently while being at a college football game for 5+ hours where it was snowing and 30 degrees. I did more walking in them during the day than I cared for though, only because they aren't fully broken in yet. The boots worked great, my feet were just tired of being in them and carrying around the added weight. I love the look of these boots and look forward to wearing them for many years to come!
Syracuse winter tested and approved
Snarfette
Syracuse, NY
November 21, 2016
Tested my new boots today food shopping and running errands in a pretty heavy snowstorm. They were super comfy, warm, and kept my feet dry. Zero hot spots/blistering. I usually wear a size 7.5 wide or 8, so I ordered these in 8 and they fit PERFECTLY. Well worth the money. My previous boots were from another well known winter/hiking brand name and I wore them for 3 winters. These boots seem like they will go the distance as well. :)
Adore these!
Jess
Donegal, PA
November 15, 2016
As soon as I opened the box I could see these look like great quality. They feel as good as they look. I can tell they will be durable and warm and look cute too!
I would buy this product again.
Halie
Middle Georgia
November 15, 2016
Got there to wear in ND when we visit family in ND. I'll know then how they stand up to the cold. They are comfortable and very warm, so far
O loved it
Daniela
New York
November 15, 2016
This product is great. It fits perfectly and it is very appropriate to snow. I really like it.