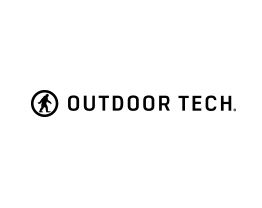 Item #: 331816455
The Big Turtle Shell® is a water resistant, dust proof, and shock proof Bluetooth speaker ready to go wherever you go.
Features:
The Big Turtle Shell® provides a full wireless audio experience. Using Bluetooth 4.0 technology and the resident aptX audio codec, the Big Turtle wirelessly connects with your smartphone, tablet, laptop, or any other Bluetooth-enabled device to bring you 110 decibels of crystal clear auditory bliss over a range of over 32 feet. Control the universe with the external controls on the side to easily adjust volume, change tracks, play/pause, take a phone call or launch Siri. On top of that, the Big Turtle Shell® has voice prompts so you know exactly what it is doing and thinking. Just don't ask it on a date. The BTS just wants to stay friends okay? #friendzoned
Connect to any Bluetooth-enabled device with easy one-touch pairing.
Rechargeable lithium-ion battery.
IPX5 dust-proof and water-resistant..
Built-in microphone
Rugged, minimal design..
Twin grab handles built into the base for easy transport and limitless hanging/strapping options.
3.5mm audio-in port.
3.5mm audio-out port that allows you to play two Big Turtle Shells off of one device.
Reconnects automatically to previously paired device..
NFC for easy pairing
Powerful battery power bank with USB out.
Specifications:
Bluetooth 4.0
Wireless Range: 32 ft.