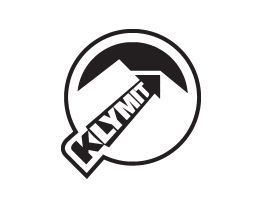 Item #: 331794555
The Klymit Static V Luxe is the newest addition to the Static line of sleeping pads. It represents a landmark in sleeping pad comfort, matching a massive and stable bed to a tiny pack size and an incredibly light weight. This pad make you feel like you are sleeping on your bed at home. At an incredible 30 inches wide it is a luxurious amount of rolling room for one. The V Luxe features the v-chamber design which limits air movement and heat loss while offering a uniquely ergonomic body map which is optimized for performance and comfort. Inflating via two mouth valves in approximately 20-30 breaths, it will save you time and energy while still providing luxury wherever you are.
Features:
Lightweight
Ultra Comfortable
Durable
Small Pack Size
Body Mapping Tech
Inflates in 20-30 breaths
Specifications:
Dimensions: 76" L x 30" W x 3" H (193cm x 76.2cm x 7.6cm)
Weight: 750g (26.5 oz)
R-Value: 1.3
Packed Size: 4.5" x 8" (11.4cm x 20.3cm)
Best Sleeping Pad Money Can Buy
Nick
British Columbia
December 18, 2017
I have spent in the neighbourhood of 100 nights on this sleeping pad from April through September. The Static V Luxe is the ideal sleeping pad as it is very compact for storage making it beneficial for overnight hiking and canoeing trips. Despite its size when stored with about 20 breaths it transforms into a pad offering some of the best sleeps I have experienced in a tent. The unique V-shaped design evenly distributes your body weight making it feel like you are sleeping on a cloud. The durability of the pad has not come into question, and luckily I have not had to use the repair kit that is included. I did not have any issues with warmth in the spring. I look forward to trying more of Klymit's products.
Klymit Static V-Luxe 30 inches wide
Jude
Ontario, Canada
April 03, 2017
This is great for side sleepers for sure. It might not be comfortable for some back sleepers. I feel every bump of the V's in it on my back and won't be able to use it for ground sleeping on my back. I've filled it full, then let some air out abit at a time to try get comfortable on it. I used it on my floor & carpet at home. I bought it for my hammock even though it is 30 inches wide I know it will curl up the sides but that's okay. I THINK it may be comfortable in a hammock without laying on the hard ground should make a difference. It is true it is super fast to blow up. It is noise free, you don't hear noise like some of the higher end mattresses do with some materials. It is well made and light weight. Also I should mention it is quick and super easy to deflate and roll back up into the small stuff sack. I might be spoiled from my Exped Mega Mat 10LX being a super comfy mat,flat with no bumps, but it is a car camping mat. I may end up having to let me grandchildren use it.