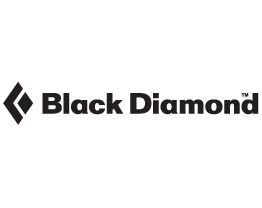 Item #: 331787744
For all-around climbers who know that time spent fiddling with leg loops and adjusting a pinching waistbelt is time wasted, the Black Diamond Momentum delivers a time-saving design for all styles of climbing. A pre-threaded Speed Adjust waistbelt buckle saves time and eliminates error when tying in, while Dual Core Construction™ puts an emphasis on comfort, even when you're posted up at a hanging belay. TrakFIT leg-loops easily adjust for cool fall days at the crag or blazing summer days on long multi-pitches
Features:
Pre-threaded Speed Adjust waistbelt buckle
Bullhorn-shaped waistbelt built using Dual Core Construction
Patent-pending trakFIT adjustment for easy leg loop customization
Adjustable rear elastic riser
Four pressure-molded gear loops
Haul loop
Specifications:
Weight: 350 g (12 oz) M size
Waistbelt size: 69-76 cm (S), 76-84 cm (M), 84-91 cm (L), 91-99 cm (XL)
Leg Loop size: 46-56 cm (S), 51-61 cm (M), 56-66 cm (L), 61-71 cm (XL)
Certification(s): CE, UIAA
Love This Harness
Isaiah
Indianapolis, Indiana
September 29, 2015
As a rock climbing guide I use this harness pretty much every single day and have loved it. It's a simple design and is holding up strongly to the abuse I've given it in Colorado and Red River Gorge! I love this harness.
Fits small
Darren
Alberta, Canada
September 15, 2015
Harness arrived quickly when ordered online however the sizing guide is not accurate. The medium indicates a 30-33 fitment. I'm a 32-33 and the harness wasn't even close. Adjusted to its largest setting I could fit it on but couldn't tighten it enough to get the 3" recommended extra through the buckle. Also, the back of the harness was about 4" off centre in my back with the front belay loop centred. I'll have to return this harness and will order the Momentum DS to ensure I can centre the front and rear of the harness.
fullfills my needs plus
John
Northern New Jersey
September 01, 2015
The momentum harness is an excellent product for the price. I use my gear mostly for rappelling and rescue work. I do very little sport climbing, but use sport climbing harnesses instead of the much heavier and expensive rescue harnesses that are often overkill for my needs. I was able to add a pair of military suspenders without compromising the harness with any stitching or clips. You need that at my age and body shape :-). My first assignment was to clear a newly found training wall of vegetation so that the rescue basket could be lowered and raised. The belt went on with ease and and the gear loops were more than adequate to hold my ascending gear plus extra folding saw and clippers. The harness was comfortable as I tied off and manuevered laterally to reach the trees and shrubs that needed to be removed. I also purchased a nylon runner which functioned well as a backup autoblock to use along with my breakbar rack.
Excellent harness for the price!
Adrian
Lander, WY
July 28, 2015
I recently bought the updated version to replace my previous Momentum and was not disappointed. The new Momentum is lighter and more comfortable, but just as much of a workhorse. Durability does not seem like it will be an issue, even climbing multiple days per week outside. The waist and legs are quick and easy to adjust, while the red belay loop contrasts nicely on the graphite color scheme.
Nice upgrades from previous model
John
Chicago
June 22, 2015
This is the third Momentum harness I have purchased. My son and and I are much larger than average compared to most climbers and the XXL size works well for us. Although it took me a while to build confidence in the new buckle that doesn't require backing up, I now am confident that it will hold and it is MUCH easier to tighten. I also found the leg loops a bit more comfortable than the previous model.
Excellent Bang for Buck
My first time in this harness was spent ascending and hanging on a rock face, for almost 3 hours. Time spent cleaning the rock face, that I was dreading sitting in a harness. I was pleasantly surprised to find it maintained comfort and ease of movement, despite it feeling like a minimalist harness. Minor compaints would include the end of the waist webbing is a pain to adjust when you have to max it out in order to get the waist over my hips. The waist band is not the most breathable, but is much better than the leg loops, which can get clammy, not unlike what I've come to expect from other sit harnesses.
nice and comfy
nathan
Salt Lake City, UT, USA
March 18, 2015
I got this as a backup harness because the price is so good. I've used it for the past month every day in place of my usual harness (love getting new gear and trying it out) and can say that it is definitely comfy and though it is not as slim, it is a great harness. I've spent 2 weeks in the gym with this and 2 weeks in southern utah climbing sandstone. It holds up just fine, seems to be durable (i'm hard on my gear). The only reason it gets 4 stars and not 5 is that if you walk around in this harness, you can definitely hear the synthetic material scratching against each other (like the sound when wearing ski pants or corduroys). overall, highly recommended. I like both colors to be honest, but I ended up going with the lava.