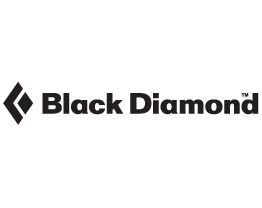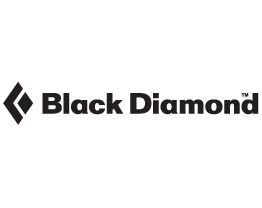 Item #: 331663297
Choose the hand protection designed with ice climbing in mind. The Black Diamond Punisher Gloves have a pre-curved fit ergonomically engineered for maintaining a proper hold on ice tools, and its goat leather palm, palm patch and finger caps keep your grip strong. Fleece lining locks in body heat, and EVA padding helps to keep your knuckles safe from bumps and scrapes.
Features:
BDry insert provides complete waterproof protection
Woven nylon shell resists abrasions and stretches in four directions for a flexible fit
Compression-moulded EVA padding protects your knuckles
Pre-curved fit and articulated fingers designed specifically for holding an ice hammer
Specifications:
Weight: 164 g (5.8 oz)
Lining: 100 g Fleece
Palm and Finger Caps: Goat Leather
Excellent Product
Yan
Quebec, Canada
December 11, 2015
I love those gloves. They have great dexterity and provide enough warmth for temperature of -10degreesC and higher. They get 4 stars because they get worn out pretty quickly. They lasted only two seasons of guiding and teaching outdoors, personal ski touring, ice climbing and every day traveling. Even if I started to get over them after the first season, stitches and aqua seal helped them to last another year. It's the only down side, the stitches would gain to be more resistant to abrasion. Beside this point there really good glove, so good, I've ordered myself a new pair They are the best compromise between dexterity and warmth I have found so far in all around gloves. The fitting is also great! Overall an excellent product that the pros overcome the cons pretty easily!
Very enjoyable to climb in. Warm enough considering these aren't for super cold days.
Daniel
Astoria, OR
November 02, 2015
Also bought the Enforcer to have for colder days. That being said: I climbed ice in Hyalite, below zero in these gloves and was happy. My emphasis for these gloves is their RELATIVE warm and very nice comfort. I enjoyed climbing in these, I liked wearing them. It was COLD and I had to use these as a part of a system...smart glove changing between climbs, rotating them inside the belay parka to dry out, etc. But I did like the glove a lot. I ended up wearing the Enforcer a lot because it was so cold, and I bailed off of a climb because my hands got so cold...but I chalked that up to poor planning and lack of experience. By the end of our trip the weather had warmed up to about +10F and these were my go-to gloves. My intent isn't to advertise or bash other companies, but I would like to give a couple comparisons. 1. I had the original MH Hyrda Pro gloves (2012/3 purchase) and LOVED them...then I lost one and had to buy the new 2014 version. I hate it. I gave them a fair shot, and wanted to use my MH so much, but these and the Enforcer are much better in many aspects. 2. When it got really cold, or I was already cold, I found my OR Luminary to be the best glove that I actually ascended ice in. I think that if it's above zero and I'm not already cold or wet, these will be the gloves I'll climb in the most this winter.
I was wowed
Julien
Undisclosed
August 02, 2015
I was out ice climbing with a buddy and my hands were freezing (it was maybe 10 degrees) in my gloves and I could hardly tie a knot or work a carabiner. He let me try out his Punishers and WOW! My hands were toasty and my fingers super dextrous. Complete game changer for me. I really like these gloves.
good compromise, may get cold, though
M
Geneva, Switzerland
March 29, 2015
Work well for ice climbing, skiing and any alpine activities. However, I would not recommend them for the very cold days. Together with light over-mittens for the anchors is a very good set, though. Pretty dry and well build too. Good shape, and precise enough for general rope handling and knots.
Very Dry Ice Gloves
Parker
Undisclosed
March 18, 2015
My hand circumference is 7 7/8" and length is 7 1/2". The large was the right fit for my hands; tight enough to handle tools and tie a knot (slowly) but just enough extra that I could squeeze a light liner in if needed. About grip: I can tie knots pretty well in these and they climb fine. The first time I climbed in these my hands/forearms burned out faster than usual, but most of that was the gloves not being broken in and being out of climbing shape. After using them a bit they seem broken in and climb easier, although they are still a little thicker than ultra-thin gloves designed for warmer weather or hard mixed. About temperature: my fingers seem to run colder than the other people I've climbed/skied with. So for me down to about 30 F these are really good, if I'm moving a lot they can be almost too warm. Down below 25 F if my fingers are already cold or I'm not wearing enough core layers my fingers stay or get a little cold, but they've never gotten colder than a little uncomfortable, and if I'm belaying or skiing I can throw Mercury Mitt shells on and they warm right up. About dryness: the last time I was out I climbed a couple pitches with a significant amount of water running down, enough to have running water in my pants legs after 2-3 minutes. I kept waiting for my hands to get wet but it never happened, they stayed dry as a bone the whole time. Misc: the clip for attaching them together doesn't come off without a lot of work, so while it's not in the way it is one more thing. Lastly the hard side of the velcro is on the top of the wrist and if you have a soft ski pole strap it can get caught up. Regardless, I'd still buy these again in a heartbeat.
excellent, need some breaking in
I owned a previous model of these, and I loved them. kept my hands dry always, and good dexterity once broken in. Right when they got really broken in, they started to split at the seam. I guess lots of rappelling is just tough on gloves, especially if they are saturated Even still I liked them enough to buy again. There are some changes with the newer version. At first they were super stiff, but they are getting better after a couple days.
Adequate, but nothing special
Ken
Colorado, USA
February 24, 2015
I've climbed in these gloves for most of this ice season, and find them mediocre to average. They work, but I'm not overly thrilled by them. Within a week or two of climbing, the lining of one of the fingers turned inside-out, and has never fully returned to shape, preventing that glove from really fitting properly and being very uncomfortable while climbing and managing gear. Without a loop on the wrist (like other gloves I've worn), pulling them on in the cold can be somewhat of a hassle. My hands admittedly run cold, but these are not especially warm for their level of insulation. Durability is definitely lacking... a couple holes in the seems have opened up in the last couple days. That said, once you have them on properly, and if you find them warm enough, they're comfortable and more or less effective. I'm mostly being a bit nit-picky, but the bottom line is there's definitely nothing about these that I'm really impressed with.
Pretty good glove
Brandon
Laramie, WY, USA
January 16, 2015
I ordered the punisher online, and given, I have oddly shaped hands from rock climbing. So my palms are thicker and meatier, so, disproportionate to my finger length. I had trouble getting my hands into the glove, and then when in, the fingers were too long and didn't provide great dexterity. I used them for the first time at the Ouray Ice Festival, and they were really warm, just not functional for me. I went a size lower and thinner and got the Terminators instead. I like the glove, if my hands were more suited for them.
Way warmer than expected
Quin
Salt Lake City, UT, USA
January 13, 2015
I bought these gloves to be a lighter, thinner pair for my cold hands, but have never needed to swap them out for warmer gloves, save a few frigid days belaying in the ice park. Love the leather palm and reinforced knuckle areas. As far as I am concerned, if there is one glove out there for the winter climber, this is it.
The glove to go for Waterfall Ice and Alpine.
Jose
Anchorage, AK, USA
January 06, 2015
The Punisher feels (and is) a little thicker, has more protection in finger and knuckles. I use them in colder weather too because I feel them warmer than my other gloves. They are waterproof as well. The palm and finish of the fingers is leather and is rounded at the points, it makes feel more sensitive fingers, easier for working ropes, ice screws or boot laces. Even the phone ha! They have articulated fit, following the natural position of the hand (Pre-curved). Is the glove to go for long days using the hands a lot in snow, ice or even rock. The wrist cover goes longer and thinner, makes a good coverage in the wrist area and with a low profile, I like this feature because I don't like to feel something bulky on my way (old crack climbing trauma issues), it makes it easy to put the jacket sleeve over. Oh and it has a little loop in the finger, to clip them with a carabiner to the harness upside down and prevent snow inside.
Sizing Change
David
Gunks, NY
December 23, 2014
Note that there has been a sizing change. My old pair of small gloves fit perfectly, but I cannot even get my hand in the new model of that size. A great glove with a good balance of warmth & dexterity. Not very durable. I trash a pair of these a year, and I rarely ice climb more than ten times on any given season.
6th Pair and Still Buying Them
Mike
Boulder, CO, USA
November 02, 2014
I use these gloves for ice, alpine, and glacier climbing. They have great dexterity, and sensitivity. I use a thinner and tighter pair of gloves when I am leading ice/mixed that is close to my limit. But for everything else (alpine/ice/glacier), I use these. I actually use these for spring skiing as well. I have found that my hands are still dry long after others are complaining about their hands being wet. The only problem with these gloves is that they tend to wear out quickly. But I suppose that is the pay off for sensitivity. The more burly the glove, the less you can actually bend them and feel what is on the other side of them.
Just okay
Erik
Undisclosed
September 25, 2014
I've had two pairs of these gloves. The first pair held up well, the second pair did not. While they have a great feel and warmth, they get wet from the outside and inside and take a long time to dry. I was not impressed with the stitching in the last version, which I blew out on a number of fingers in just a few months.
A great pair of gloves
Robert
Skagway, AK, USA
August 22, 2014
I bought the Punishers for Ice-climbing in Colorado and have found them to be suitable for that. These gloves are great in cold and dry conditions. I have been using them on glacier ice lately and they soak through, as do every other pair of gloves that i have used, after chopping out 5+ ice anchors on a glacier in July. Great fit and design on these gloves though. I would recommend these to any cold weather climber.
Durability is problimatic
joseph
Undisclosed
June 19, 2014
These gloves blew up with 4 hard alpine climbs and a weekends worth of ice climbing. BD replaced them with excellent customer service. Gloves took a bit to "pad" out but were supremely comfortable when they did. Fingers were frozen when plunging the axe in the steep and loose but use an Alti Mit over and problem solved. Looking forward to my next pair with hopes that the poor durability is solved.
Like 'em
Daniel
Bend, OR, USA
March 05, 2014
I purchased these for winter ice/snow/rope travel, not for ice climbing, so I can't attest to their functionality there. That said, they seem to provide a good compromise between warmth and dexterity. The fingers are a bit short, but the thumb is a bit long, so slightly odd sizing. I'd probably size up--my measurements according to BD are a medium, though a large might fit a little better since I have long fingers. The other sizing note is that the cuff is very narrow, so they take a bit of work to pull on/off.
Great Gloves
Steve
Anchorage, AK, USA
March 01, 2014
Great Gloves with good dexterity in warmer conditions. If your going really could like below 10 or into the negatives I would go with the Enforcer gloves because they are awesome but for warmer climbing or technical routes were dexterity is needed for speed to beat the pump Punisher Gloves are the best out there.
Size counts! (Try them on first)
Larry
northern New Jersey, USA
February 28, 2014
FYI, I used to be in my 50's, 6'1, 185 lbs, generally take XL gloves but a true XXL or Euro 12 is better when offered. I bought the Punisher gloves XL a couple years ago- no XXLs offered. They are the awesome orange trimmed ones. Love EVERYTHING about them except the fit. The fingers are a little short for me. Even with pre-articulated fingers, they are too snug to grip ice tools or anything without feeling like I'm fighting with the glove and using up valuable forearm strength, plus it's constricting circulation and not getting the full warmth from the glove. Taking out the liner almost gives me my ideal fit, but the liner is probably 70% of the cost and technology and warmth. I may as well just use an inexpensive shell, but these old model Punishers look so hot with the orange trim and finger pads! Bottom line lesson I learned: You've GOT to try gloves on, regardless of the brand, the model, what the size tag says, and just don't settle! They need to fit LOOSE so when you grip things they'll be perfect and you'll have warm hands and relaxed forearms.
Poor Design Changes
Andrew
Longmont, CO
February 17, 2014
I've used the 2011 and 2012 Punisher Glove for many seasons of ice. I thought it really couldn't get much better than that for cold weather ice climbing. The design change for 2013/2014 was a bit disappointing. First, the thumbs on the Mens M are too long making for a clumsy feel. Second, I would rather have overcuff style closures than undercuff. This is a personal preference. Generally, I think the fit of the glove is a big baggy compared to last years model. However, this glove does keep my hands warm in 20-30 degree weather.
Perfect for cold days
Andrew
Fort Collins, CO
December 23, 2013
I've been pleased with the Punisher Glove. The warmth is really the reason I wear these gloves. They keep your hands toasty but really shine when your blood is pumping. They have good dexterity to fiddle with screws, cams, and nuts, but if the temps are higher I would reach for something a little lighter. These gloves are waterproof, but if you sweat in them they will freeze. The cuff is a little snug putting them on, but its nice when they are on because your hand gets sealed. I haven't used a liner in the glove but perhaps that would keep them from absorbing any sweat. The padding is nice when your bashing ice, and the leather palm is durable. Pair this with the Terminator or Pilot glove and you would be set for a variety of adventures.
Great Ice Glove
Steve
Vermont, USA
November 12, 2013
I wear the Punisher when the temps get colder. The padding is good, but not bulky. Much warmer than some other gloves I've used, but you still maintain your dexterity. Stays pretty dry even after a long day in the mountains. I just wish the cuff was a bit shorter.