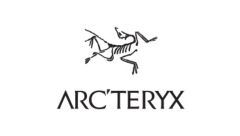 Item #: 331591645
Classic jeans meet rugged canvas in the design of the Arc'teryx Cronin Men's 35 Inch Pants, making them the ultimate technical hybrid for mountaineering and hiking excursions. The heavy-duty fabric can endure whatever you encounter in the most rugged of terrains, and the articulated patterning allows you to maneuver with ease.
Features:
Canvas fabric prevents wear and tear
Ergonomic fit with articulated patterning allows you to move with ease
Front fly for convenience
Wide waistband doesn't slip
Brushed lining inside for comfort
Men's Cronin Pants.
REM1
Southeast USA
March 02, 2018
These pants are perfect for warmer weather when denim is to heavy and hot. The fit is perfect and the pants articulate well for an active lifestyle.
Nice...once you get the right Fit
FireMed
Michigan
January 10, 2018
Well built, comfortable, ergonomically functional for all around pants for Fire/EMS/Duty/Weekend Warrior/Standard Issue Dad Detail/Playing a variety of sports with my kids on the go. The Good. Very comfortable, durable, functional; well executed design and construction. To draw reference; much more comfortable and ergo than a pair of Levis 514, but more than twice the price. Appropriately designed pockets make it easy to remove items with little effort/friction and not have to adjust upper body. They passed the Squat test; appropriately constructed in the knees to prevent the back side from exposing the crack. The downside of these beauties is that they are tapered from the hip to the waist. Which means they are meant to be worn pulled all the way up, much like women's pants or appropriately dress pants. Personally, if I wear pants this high it aggravates my lumbar spine, so I'm forced to wear pants at the hip. This tapering is a little deceiving because the run of the zipper is a little short, which is characteristic of pants that are meant to be worn at the hip. Depending on a variety of factors if you wear the Cronin pants all the way up you could appear to be splitting rocks. Additionally, if pulled up they will appear to have a short inseam. If you do go against the design and decide to let them sit on your hips you will find you need to go up a size in the waist or they will fit a size tight.
Runs Short
helldriven
Vancouver
December 19, 2017
Hard to write a review on a product that I didn't get to wear, but hopefully this will help future purchasers on getting their sizing correct. Leg length runs short so order the next size up or if you are longer than a 32" inseam don't purchase as they won't fit.
Robust
Michagehtpilgern
Potsdam, Deutschland
November 16, 2017
Diese Hose ist sehr bequem und angenehm auf der Haut. Ich laufe damit bis zu 30 km am Tag und kann sie nur empfehlen.
Best allround ever pants!
Norge
Gothenburg,Sweden
October 03, 2017
If in any doubt about what pants to by these will cover the full range! Use them for my city trips as well mountain walking/climbing. Very soft and comfortable design!
Casual, Durable Pants
Musaab99
Richmond, VT USA
August 15, 2017
To start off this review, I want to first suggest that future buyers should buy a size down from their normal waist size. I am 150 lbs and 5'11" with a 30 inch pant size and the 30" size for the Cronin Pants are large. Some warm washing and drying does shrink the pant size, but it is still to consider the downsizing. The pant's fabric is soft, lightweight, as it can be worn in relatively warm summer days, but feels and acts as durable as far heavier canvas pants. The overall quality of the pants shines and it feels well-made and crafted with care. The articulation and cut of the pants leaves a continuously loose, but not too loose, fit to the pants. They seem both relaxed as fitted at the same time, with no infringement of leg mobility and flexibility. These pants thrive in both the city life, as well as the outdoors, for chores or light activities. An additional pocket near the knees, like many competitors' pants would be a great addition. Besides that, honing in the waist size's accuracy would be a great goal for these pants.
Perfect In Every Way
JayJ
UK
February 05, 2017
Bought these to replace my Craghoppers and am not dissapointed. Deep pockets, nice heavy feel and great fit every where. I have solid thighs so don't like tight fitting trousers. I wear these for work and they are very comfortable.
These pants are quite durable and they give good looks
Kormando
Gatineau, QC, Canada
December 17, 2016
It is my second pair of Arc'Teryx pants and I must say they are sturdy and comfortable. I get good comments from ladies. Lot's of people ask me what is that white thing on your blue pants. Not everybody is familiar with that logo!
Durable comfort; freedom of motion
Luka
St Paul, MN, USA
October 12, 2016
I purchased these to serve several functions: 1. To replace various pairs of convertible pants that were 100% nylon (don't get me wrong...the nylon brand name convertible pants are great; just the styling is not ideal) 2. To replace my go to pair of jeans 3. To be my go to after work and weekend pants to play with my two young boys outside (read this as needing durability, freedom of motion, and ability to go out in public) My early read is that these pants have met all three purposes well.
Cronin
Reno22
Saskatoon, SK, Canada
September 11, 2016
Ok so this is only my second pair of Arc pants the first being the ramparts which are excellent. I wanted a thicker pair of pants for winter so got a pair of the Cronin to try and they don't disappoint. Really comfortable and fitted pretty well except slightly baggy so I'm hoping a good wash and dry will shrink them a touch. Worth a purchase
The non-jeans jean!!
FellrunningPete
Peebles, Scotland
August 17, 2016
Great pants - ideal for the office or for the hill, even in the same day ! These are my go-to pants for whatever the day will throw at me....keep up the great work Arcteryx!!
Great Pants
shadowsabre
Olympia, WA, USA
July 26, 2016
These pants seem like they will hold up very well. The waist and length are true to size but the pants do run a little loose.I love this but you may not. I am 5' 10" and weigh 185 I feel I can wear these pants anywhere I go and not be over or underdressed. Great quality
Great pant. Arcteryx MAKE MORE!
conradbirde
USA
April 20, 2016
I have been wearing these and the more similar Bastion for years. These are more ruggud and able to last. My biggest gripe is that they don't make enough. I have worn out many pairs of their pants in the field and wish I could have more. The problem is YOU CANT FIND THEM ANYWHERE IN NORMAL SIZES.