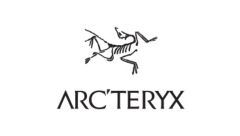 Item #: 331519608
The Arc'teryx A2B Commuter Men's 22 Inch Pants are high-performance pants designed for bike commuters. Made from a stretch cotton/polyester twill blend fabric for comfort, the pants are treated with a water-repellent 3XDry treatment to keep you dry and the interior features a moisture-wicking effect to reduce chafing while riding. Banded cuffs help to keep pant legs out of your chain rings, and reflective inner pocket flaps and inner hem provided added night time safety.
Features:
Lightweight stretch fabric for added breathability and durability
Water-repellent 3XDry treated exterior with moisture-wicking interior to keep you dry
Articulated pattern and gusseted crotch for unrestricted mobility
Front fly with button closure and adjustable pan cuff with snap closures for versatility
Specifications:
Reflective inner pocket flaps and inner hem to provide additional night time safety
60% Cotton / 40% T-400 Stretch Polyester
Great Feel
NM505
Keswick, VA 22947, USA
October 05, 2017
These pant are really well made and the material feels great in hot humid weather. I have hiked in hot in them and they still breath. So this was surprising since they are marketed as water resistant. They are really well made and stay clean.
Great pants
benry
Vancouver
September 06, 2017
Love these pants. Picked them up at the Arc'teryx store and might get another pair. Really well made, none of the stuff that made them look too much like gear in the past. You can ride comfortably and look stylish in the office afterwards too. Work well as a travel pant too!
Pulling Double Duty
dsands
Arlington, VA, USA
June 06, 2017
When I first tried these on I was immediately impressed with how comfortable they were. My second thought as I looked in the mirror was "Dang, I look good" which is a testament to the stylish and sleek design that these pants have. I was really keen that these looked sharp enough that I could wear them to a meeting paired with a button down and no one could really tell the difference. Functionally, after a few months of use I have little to offer for suggestions from the saddle but I am certainly in agreement with several others on here that the zipper fly is awkwardly short. Personally I look forward to adding another color of this pant to my wardrobe.
An evolution to the commuter
Alex
Undisclosed
May 30, 2017
I initially did not like them but after wearing these for a few weeks, I actually like them better than previous version. The material appears nicer so it looks better in business environments. Its thinner so hopefully they last as long as the older version. I found the buttons on the cuffs of the previous version did not fit my calf and took a long time to do. On the new version, there is stretch so it makes it quick to roll up and will fit any calf. Also, note that i am a 32 in the old version but a 34 in the new one.
Nichts für große Männer
featei
Austria
April 06, 2017
Die Hose macht echt einen qualitativ guten Eindruck. Leider ist sie mir zu klein. Ich: männlich, 38 Jahre, 191 cm, 86 kg, Hüftumfang 98 cm, Schrittlänge bis Knöchel 85cm, sportlich/schlank A2B Hose: Größe 32, Bundbreite 42 cm, Schrittlänge 83 cm Fazit: Oben zu eng. Müsste um 12 cm weiter sein! Die Hose ist auch viel zu kurz! Müsste um gut 8cm länger sein!
Updated model has different size
Henrik
Sweden
March 30, 2017
I've used two pairs of the Commuter Pants and they look really good, but after only 3 months there were tears in the fabric at the bottom of the legs. Very strange from normal wear. I bought 3 new pairs just now with same size 34, but these updated models are different and do not fit. Also, does not feel as well made as the older pants of same model.
Not worth the price
secondborn
London, UK
March 10, 2017
I've owned a pair of these trousers for ~7 months, and used them daily for a bicycle commute in London (~12 miles round trip). I have to say that they are the most comfortable pair of trousers I've ever worn - the material feels very nice on the skin, the pockets are deep and have some nice features (such a little barrier in the corners preventing small things like coins from falling out when you sit down), and the clips at the bottom of the trouser to prevent them from getting into the chain are really useful. I do have to echo some other reviewers' comments about the zip - it's just too small to be useful, so I had to develop a habit of just undoing the trousers completely when I needed to. All that being said, the trousers are just not durable enough for their marketed purpose - they started fraying and tearing at the crotch area within 6 months, and when I sent them in for a warranty repair, I was told that they are not eligible for it as such damage is considered normal wear and tear. Knowing that I specifically bought these expecting the high price to mean higher durability, I feel quite disappointed.
Revolutionised my wardrobe
LeonTowers
Slough, UK
January 11, 2017
Just the perfect all round trousers. It's great knowing if I am hit by a shower whilst on my bike, I have the trousers to keep me dry. They look and feel great and you can wear them in most environments. Unlike a lot of similar "outdoor" trousers, these ones feel and look really good. I wear jeans a lot for work and leisure but I can see myself changing the habit of lifetime and wearing these pants all of the time . They are also really light so they pack nicely. I was a bit unsure about the price point but they are worth every penny.
The Best bike commuting pants around
toomanybikes
Calgary, AB, Canada
August 31, 2016
great fit, you can actually ride your bike in these pants unlike some of the skinny "hipster" pants from other companies but these still look fashionable enough to wear to work or going out. Use them for hiking too. Had them two years and they look like new. Has got that unique Arc'teryx style that catches the eye.
Great trousers
Jimie
South Wales, UK
August 18, 2016
the trousers have a smart appearance that colleagues have been impressed with. the material and fit is great and the added length due to the reflectors hasn't been an issue for me despite only having a 31 inch inside leg. The articulation whilst cycling is spot on and you never feel restricted in anyway, whether going flat out downhill or digging in for a climb. The popper system to keep the trouser leg tight and away from the chain works really well and is not noticeable to me when in the office and trousers worn as "normal". The zip pocket is a bit small but Nokia 930 fits fine. Have worn in torrential rain and the trousers couldn't cope but an unfair test really but stayed warm. Have also come off the bike at lights... and no damage to the material. People have mentioned the zip - to me not a problem and is needed I guess to keep the fit and articulation right whilst on the bike.
Gute Hose
Hanibal77
Sursee, Schweiz
May 10, 2016
Sehr angenehm zu tragende Hose. Der Stoff ist klasse. Ich vermisse eine zweite Beintasche.