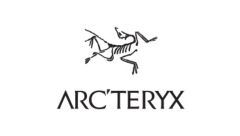 Item #: 331494739
Designed with trail runners in mind, the Arc'teryx Incendo Hoodie is the weight of conventional fall jackets but has a design that is optimized to help you move at top speeds in comfort and with ease. The design is light to avoid weighing you down, and the jacket includes breathable shell fabric and mesh panels under the arms to let your skin breathe mile after mile. Water and wind-resistant protection shields you from the elements.
Features:
Low profile fit for serving as a mid or base layer under winter coats
Breathable fabric and mesh panels under the arms allow body heat to escape to prevent overheating
Lightweight material is easy to pack and has less bulk for a comfortable fit
Wind and water-resistant for weather protection
Specifications:
Body Material: Lumin 100% Nylon with Composite Construction
Panels: 100% Polyester Mesh
Perfect Running Jacket
Musaab99
Richmond, VT, USA
May 08, 2018
The incendeo jacket is everything the norvan jacket desires for improvement, with the exception of durability, waterproofness, and inclimate weather. I use both and find them great compliments to a running arsenal. Hopefully some of the improvements in the incendeo make it to the next version of the norvan. Firstly, the fit seems a bit more natural for running. The adjustable waist cinch enables a better fit for a variety of layers. The arms and shoulders are slimmed, but also enable a great deal of motion. I'm 5'11, 150 lbs, with a 36 inch chest and the small is neither to big nor small for the varried uses of this jacket. The breathability of this jacket is amazing. I have seen some condensation build-up on runs in high humidity, 50 F weather, but this is to be expected. The jacket performs well in even sub-freezing weather if applied with a base layer such as the phase AR. I've never felt truly overheated in the jacket despite, east coast humidity and living in a very hilly town. The zipper is secure and stays in place when unzipped. The chest-level connector works like a charm and running with an unzipped, yet secure jacket is great after a huge vertical effort. Style is great as always with the Arc'teryx. The placement of reflective strips are subtle and effective, and the hood is amazingly invisible when used. It doesn't feel like anything is there, which is the true measure of success with a jacket. The media pocket's placement is a bit awkward. It's great for grabbing things while running, but heavy items such as a phone sometimes will swing due to the position on the side, and not the back or front. When you consider the placement of the pockets on the new Norvan 14 hydration vest, the pocket seems redundant. I've used this jacket for other purposes, such as a light wind breaker, or a bike cape for warm, but windy days. The performance is stellar. Some ideas for slight modifications that I'd like to see. 1) A second zipper connector located near the navel/belly button. This would really optimize this function for hard efforts in inclimate or variable weather. 2) Perhaps a syncher for the hood. 3) Reinforced fabric on the shoulders for the use of hydration packs. I know any fabric can and will fray from abrasion, but I'd rather hold onto a jacket for more than one season. I doubt that the breathability of this jacket would be severely compromised if a more robust denier fabric would be used where the weight of a hydration pack/vest is placed.
Just right for running
Carwell
Manchester, UK
April 02, 2018
Some windproof jackets are too windproof and are therefore too sweaty. They become damp on the inside. But this material is more breathable than a Pertex Quantum and is a bit more similar to Pertex Equilibrium which makes it better for sweaty running for me. Also, the even more breathable side and under arm material enhances the breathability. To improve this jacket, replace the elastic cuffs with simple adjustable velcro ones to make it more versatile on the hill or mountain, add a second pocket on the other side and add a hood volume adjuster. Despite the above minor issues it is still the best windproof jacket that I have come across.
A must have for the outdoors
DandWaldo
Redmond, OR
January 29, 2018
A great layer for the out doors when the weather is suspect but the outdoors call. I would take a different piece if there is a high chance of anything beyond a sustained drizzle. Though works in a pinch for a short lived down pour. You'll get wet but dry quickly. Depending on under layers. Surprisingly warm when dry.
Excellent Product
Justin
Portland, OR
January 23, 2018
I use this jacket for trail running, cold or wet weather running, daily light-rain use, and travel. Very good performance throughout all disciplines. I caught my first one on fire (don't ask) and bought a twin replacement same day because I use it so much.
Great Winter Running Jacket
EdwardG
United States
January 11, 2018
5' 11" and 185 trim. Fit is perfect. Use this regularly for winter running. Adjust layering dependent on the temp. Does a nice job blocking wind and keeping in heat while still being light weight. Small pocket in back. A small amount of hood adjustability would have been nice as with the hood pulled up your field of vision is impacted. I would consider this minor.
Great Winter Running Jacket
EdBG
United States
January 11, 2018
5' 11" and 185 trim. Fit is perfect. Use this regularly for winter running. Adjust layering dependent on the temp. Does a nice job blocking wind and keeping in heat while still being light weight. Small pocket in back. A small amount of hood adjustability would have been nice as with the hood pulled up your field of vision is impacted. I would consider this minor.
Hosentaschen-Windschutz
dassupreme
undisclosed
November 29, 2017
Ich nutze die Incendo-Jacke als Windjacke beim Biken oder zum Sichern beim Mehrseillängenklettern. Zwar ist die Incendo eher zum Laufen gedacht aber im Vergleich zum Squamish Hoody ist Sie nunmal leichter und einen Tick kleiner, weshalb meine Wahl auf diese Jacke fiel. Einziger direkter Nachteil ist die nicht helmtaugliche Kaputze. Im großen und ganzen macht die Jacke Ihren Job super. Wind abhalten und dadurch vor Auskühlung schützen. Idealer Begleiter, der im Rucksack kaum Platz benötigt.
Wind doesn't stand a chance!
Gerbinator
Durham, CT 06422, USA
November 13, 2017
My wife bought me this jacket last year, and I cannot say enough good things about it. I use it primarily for running in temperatures from 30 degrees Fahrenheit to about 42 degrees Fahrenheit in both windy and calm conditions. I find that all I need to wear under it is a tech shirt of some sort, either short sleeve or long sleeve depending on the temperature. Because of the snug wrists, waste and Hood, it keeps out all of the cold wind. I am 6 feet 4 inches tall and 190 lb. The size large does the trick, though I do wish tall sizes were available.
Nice ultralight running wind jacket
ProReview
Canada
October 27, 2017
This is a very nice really light and packable jacket, with good wind resistance and breathability balance for running in windy weather. Fit is true to size and size small can easily accommodate small running t-shirt to long sleeve mid weight running shirt, and if need be a small running t-shirt plus small Argus jacket for cold conditions. Hood fits me well but front flap covers my eyes so I wear at running hat to resolve this issue and works well for me. For future improvements, suggest to use Polygiene in mesh panels or replace mesh panels with light breathable Nucliex for multi-day freshness.
Awesome for more than just running
PWDRWGN
Calgary, AB, Canada
October 19, 2017
Great running jacket. Also a great wind layer for hiking, climbing and ski touring. It's more breathable than the Squamish Hoody, but gives up some durability with it's lighter material. The only real beef I have with it is that you have to size up if you are going to wear more than a t-shirt under it (not a big deal) and that the hood sucks. The hood doesn't have any adjustment or shape to it despite being pretty huge - so if you're running and it's the least bit windy, it gets blown off your head. On the plus side, if you decide to wear it climbing, it fits over a climbing helmet pretty well
Almost great
adbabu
Poland
October 04, 2017
This jacket is very comfortable, I can hardly feel it while running. It's extremely light, and airy. The only downside is, that despite DWR treatment, its not even slightly water resist and while wet stick to the body, which is not very nice
Killer Running Jacket
Jake
Seattle, WA
October 03, 2017
This jacket is the truth when it comes to a running jacket. I've worn it in various conditions and have always been happy to have it along for the ride. The underarm ventilation is possibly the best I've ever encountered for any jacket, running or not, and really sucks air in while you're moving. Water repellent is great as well and it stops the wind from cutting through really well. Another small feature that I love and have read in other reviews is the wrist cuffs, they're perfect. Some are too tight or too lose and obviously with the Arc'teryx brand you get the best of the best. On top of it all this jacket is cheap compared to most of the same caliber and for what it is meant to be used for. Get one and get outside in it.
Could easily be improved
AJ2016
Victoria, BC, Canada
December 06, 2016
I bought this only a couple of weeks ago, so this is based on maybe a half-dozen runs with the jacket. On the plus side, it's lightweight and does nicely on temperature control when easy running in approx 2-12 degree weather, or strong wind (which makes it seem more breathable). However, I find it hard to believe Arcteryx actually uses test runners to improve their products if this is the best they could do. At its current price point, I'm really surprised at the lack of simple features that wouldn't add anything but negligible weight. To give one example, I have a 15-year old Sugoi shell that I use in cold weather and is totally loaded with features such as the underarm mesh, but was cheaper (even in today's dollars). One incredibly cheap and light feature is a pull tab on zippers. Whether you've got on gloves or not, every runner doesn't want to be fumbling for a zipper, so it's easy to attach a corded loop (low-end) or plastic pull-tab (better) onto a zipper. I can't figure out why Arcteryx didn't include this -- not even a pinhole on the zipper so I could string thru my own cord. There were at least five other features I would add, but hey Arcteryx, if you want to pick my brain instead of your "test runners", I expect compensation! Lol Also, while I like the hood in terms of its ease of use, the brim sits too low for my liking. Probably not an issue on the roads for running, but in the woods it obscures the corners of my eyes and up top. Oh, and I would also recommend strongly not to buy online unless you're dead certain about sizing. According to the company's guide I would have been a Large, but at the store, while a large suited me length-wise on the torso, it was too tight and a bit short on the sleeves, so I went with XL.
My favourite running jacket
micrlee1032
North Vancouver, BC, Canada
August 12, 2016
I always pack this jacket if weather looks sketch or i need a layer for cooler weather. It packs super small and into it's own pocket. And because it packs so small, I always take the jacket with me just in case i need a layer. and because it's so light and small, its easy to to pack (weather in a backpack or in a running belt). Weather I'm on a run, hike or bike ride, i know i have a layer if needed. it's super breathable and the mesh under the arms are awesome. I've bought many running jackets over the years, and this is definitely my fav. Keep in mind, it's not waterproof if your out their for a long time in the pouring rain.
Lightweight Running Jacket
Darren
Calgary
April 25, 2016
Wanted a lightweight running jacket. Very happy with my first arc'teryx jacket. Not too hot, not too cold. Fits well with good movement. Wasn't sure about the hood but after my first run in the rain with it glad I had it. Does exactly what i wanted.
Good light weight running jacket
Jeffch84
London, UK
March 09, 2016
Managed to find an odd generation jacket where the main difference is the absence of a hood retention strap. Have been using this to run in London which at the moment is about 4 degrees and plenty of light to medium rain. Being as light weight as it is, it has been more than enough to keep you warm when running. Offers a degree of wind and rain protection but no means will keep it completely out. Hoody helps keep some heat in and rain out. When zipped all the way up the hood doesn't get in your way however if unzipped it can be annoying flapping about. Waist retention strap is helpful in keeping a bit of warmth in, also helps to keep anything in your pocket still as otherwise a phone of equivalent will bounce around. Good light weight jacket which is fine in light rain and wind. If any colder than 5 degrees or harsher conditions you would need a heavier offer.
Great for light runs
Morhic
Paris, France
November 05, 2014
A great product regarding the price, definitely not a "pro" running gear, but a nice looking and well-designed casual runner jacket. - It is definitely lightweight: fells almost like a simple long sleeves shirt. Feels nice on the skin if you don't wear long sleeves under it. - The hood is a bit big and could be improved: it can be stuck on your eyes easily because the chin forces the vest down while running. Anyway you don't want to run with a hood, just use a cap ! Still the hood is nice for windy conditions or if you want to use it for walking, or if you stand on the top of a hill. - Breathability: acceptable, no vest is breathable unless you use a special mesh on the back. I've tested some for a couple of years with the same result: mesh in the back is the only option to stay dry ! However the mesh under the arms works really well and the fabric is light and breathable enough to endure light to faster runs. But don't expect running on high speed cardio without a really wet jacket ! I don't use it over 15°C, on the other hand you'll feel quickly cold around 7°C in windy conditions so a warmer layer is useful really quick! - water repellant : good in light rains, even while running quite fast. One hour is the max I'd say. - Design is almost perfect as usual, the neck could be a bit less tight and could be more generous in terms of height (to prevent the hood to fall over the eyes while moving). - durability : I bough it in july 2014, so long so good ! I wouldn't try it on bushy trail runs, but despite the light fabric it seems ok. I wear backpack or running gear over it sometimes with no scratches, but I don't think it will last long with that kind of use. Anyway it's not designed for that. Overall the jacket is well designed, helpful for runs in mild and light rain condition for around 1h trips. It's also nice looking is urban environments, I wear it really often as a simple jacket to use after a tennis match for instance or to walk around town, kind of a mid-season second layer. Just don't expect it to stay dry under the rain or if you want it to prevent wind and cold. You can only find that with nordic skiing wear for instance or one model from Gore Running wear. But it's more expensive! The fit is good, I purchased the L (I'm 1m87 and 74kg - around 6.1 and 164 lbs) if I wanted something more "athletic" and close to the body consider the M instead. The arms are long enough, thank you Arcteryx !