Cailyn Hepburn: Why I'm a Snowshoer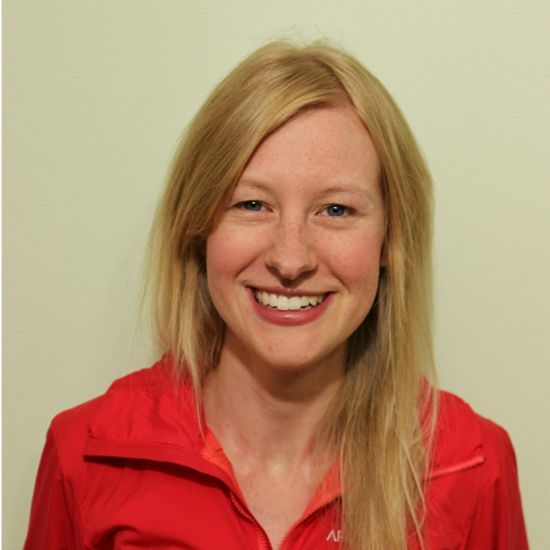 Cailyn Hepburn
Department Manager
Atmosphere Orchard Place
Kelowna, BC
Snowshoer for 8 years
"Just have fun with it!"
What got you into snowshoeing?
Definitely working at Atmosphere!
Snowshoeing wasn't as popular then as it is now, so it was something different and exciting to try. A friend and co-worker at the time also bought a pair so we were able to experience it for the first time together.
What motivates you to stay active and get out there to snowshoe?
Fresh snow! And just being able to get outside in nature for a few hours in the wintertime. It can be hard to stay active in the winter and snowshoeing makes that a little easier for me.
How do you think it's different from other winter activities?
The price - once you have snowshoes it is very inexpensive or free to get out!
There is a very short learning curve with snowshoeing and you don't need very much snow to be able to go. Also, there are so many places to go snowshoeing and all different types of terrain to explore.
Did anyone influence your initial interest?
If anyone did it would have been my co-workers at the time.
Was there a particular moment where your decision to embrace it was solidified? Was there a moment that pushed you in the right direction?
I think the first time I went out!
I remember we just went to a local park but there had been a fresh snowfall and the snow was rather deep. My friend and I had such a blast frolicking in the snow. I grew up in Prince George and during the winter snow was in abundance so you could pretty much snowshoe anywhere!
The first winter I had snowshoes one of my managers at the time planned a multi-day backcountry snowshoe trip that a few of us were able to attend. I was very fortunate to have his experience and this is a trip that definitely pushed me in the right direction and one I will never forget.
How long have you been with Atmosphere?
Almost 11 years now; I started at the Atmosphere store in Prince George, and am now at the Kelowna location.
Can you describe your role?
I am the department manager for softgoods and footwear, but I enjoy helping customers in all aspects of the store.
What motivates you to work at Atmosphere?
It's a fun place to work and we sell everything you need for all the activities I'm passionate about. I work with an amazing group of people and have met some of my best friends through working here.
It's great to work for a company that encourages its employees and customers to get outside and be active!
Has anything surprised you about the job?
I've had the opportunity over the years to experience different roles within the store and there is always something new to learn and different challenges that present themselves.
No customer's needs are the same, so each interaction is fresh and different. Plus, every season the technology and gear is ever evolving so there are always new products to check out and learn about… and probably buy!
Can you recall a time you went above and beyond for a customer or gave them a nudge in the right direction – made them better snowshoers?
We get many first time snowshoers into our store in the winter season and I think it is really important to get to know them and what they hope to accomplish in order to determine their needs. One of the most important things to consider when snowshoeing is the clothing you wear. I always like to educate my customers on the best layering system for snowshoeing, because it doesn't take long to heat up!
What is one of the more challenging experiences you've had?
Definitely that multi-day backcountry trip we did back when I first started snowshoeing. There were long days and deep snow, but although it was challenging it was easily one of the best experiences I have had also.
What are some things people can do to get better at this activity?
Hiking in the 'off season" when there is no snow on the ground. Trying different types of terrain in the winter; start off small and work your way up to harder routes. Also, poles can help out a lot! They sure come in handy when you fall over in deep snow.
Have you noticed any changes in trends in terms of both equipment as well as styles? Is there a piece of tech or new material that's come out recently that's changing the sport?
Fitness tracking devices and apps are becoming more popular, so you are able to challenge yourself and have a way of monitoring your improvements and successes.
Has anything surprised you about the activity?
How much fun you can have with it!
It is really easy to get people into the activity and to inspire them to be as passionate as I am! I have gotten many friends and family members into snowshoeing and so far everyone has loved it. There are many different options; from leisurely afternoon walks to backcountry pursuits so there is something for everyone who wants to snowshoe!