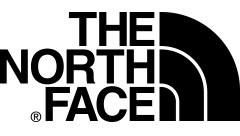 Shop the North Face Shoes, Parka, Hoodie & Sleeping Bags
Over 40 Years of Innovation. After 40 years, the fundamental mission remains unchanged: Building the best gear for the outdoors, supporting the preservation of wild places, and inspiring a global movement of outdoor exploration. Not all product shown may be available.
Recycling looks good on you
For every bottle source tee sold in Canada, The North Face will donate $1 to Canada's National Parks to support their sustainability efforts.
NUPTSE. WHEREVER. FOREVER.
Iconic, bolld color blocking and revolutionary baffle contruction that locks in warmth while staying lightweight.
NEVER Stop Exploring
From the mountain to the city, we believe the spirit of exploration lives in everyone. When fear, routine or hesitation hold you back we say, go for it. What will you explore today?
Shop All The North Face
The North Face
The North Face® fundamental mission remains unchanged since 1966: Provide the best gear for our athletes and the modern day explorer, support the preservation of the outdoors, and inspire a global movement of exploration.
+ Read More