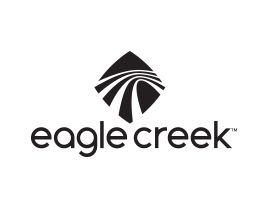 Eagle Creek Pack-It™ Specter Cube simplifies packing and unpacking by keeping clothing and other items separated in your travel bag. With its translucent Silnylon construction, the packing cube lets you see what's inside with just a glance and offers superior resistance to staining, weather and wear and tear. The cube weighs only 1 oz. and won't weigh you down.
Features:
Keeps folded clothing neat inside of travel bags
Durable material is slightly see-through, so you can tell what's in each cube
Resistant to staining and the effects of weather for longevity and protection
Handle stays raised for quick and easy grabbing
Specifications:
Materials: Silnylon Ripstop
Size: 36 x 25.4 x 8 cm / 14 x 10 x 3 in
Capacity: 10.5 L / 650 cu. in.
Weight: 27 g / 1 oz.